Feb 01  6:45 PM
Led by: #ATT{leader}
Andrew Harris has been guiding in northern California since 1997. He lives in Red Bluff, California with his wife Katie and daughters Mackenzie and Madison. In 2007 Andrew created Confluence Outfitters with help from partners Gino Bernero and Jon Hazlett. Andrew puts the "Outfitter" in Confluence Outfitters, as he is the one who answers the phones and emails. Andrew can help you select the right guide, destination, and time of year for your next fly fishing trip.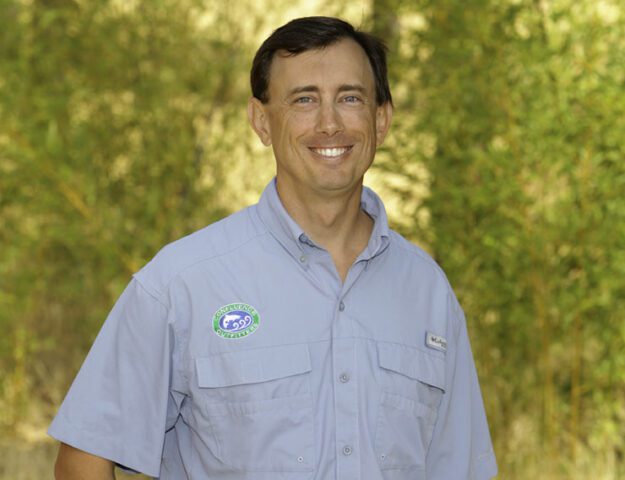 Andrew is a USCG-licensed Captain, is a regular on the fly-club speaker circuit, has written countless articles for California Fly Fisher and other magazines, and is the author of the Plumas National Forest Fishing Guide, a fly fishing guidebook to the Feather River Country. Andrew is currently President of the Shasta-Trinity-Cascades chapter of Trout Unlimited.
Andrew also has a career as a software developer. He created LodgeRunner.com, a booking system catered to fishing and hunting lodges and outfitters. LodgeRunner helps Confluence Outfitters and other high-profile fly fishing businesses like Henry's Fork Anglers, Silver Creek Outfitters, and Westbank Anglers manage their bookings and assign guide trips. Andrew loves working with other outfitters and lodges and has helped dozens of them optimize their booking systems by using LodgeRunner.
Andrew will be joining the club virtually to speak about the Trinity River Watershed.  Andrew has guided the Trinity River since 2003 and will cover the entire watershed from the Trinity Alps to the confluence with the Klamath River. Andrew will discuss the small stream fishing above Trinity Lake, stillwater fishing on Trinity Lake and Lewiston Lake, and the several distinct sections of steelhead fishing on the remainder of the river. Andrew's presentation includes gear and techniques for both single-hand and spey casters.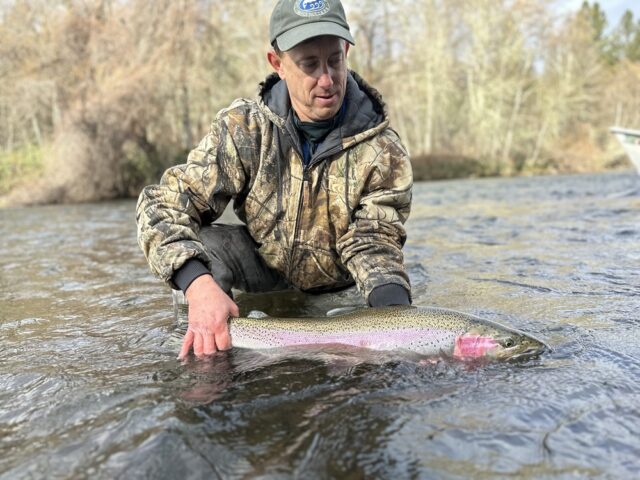 Add to your calendar: iCal   Google Calendar
Posted on February 1st, 2023