May 08 - May 10  7:00 AM
Led by: #ATT{leader}
Los Banos Creek Reservoir is an oasis in the valley, it has Bass and Bluegill and the option of fishing Stripers and Bass in the O'Neill Forebay 20 miles away.
Camping: Los Banos Campground (209) 826-6393) doesn't take reservations, has 14 sites with tables with shade and also shade trees, non-potable water, and campfire rings.
Sites are $20.00 per day.  Bring firewood and folding chairs.
Food: Bring your own food for breakfast and lunch.
Dinner will be pot-luck; bring your own meat. Also bring plates, cups and silverware.
I will supply stove, BBQ, coffee pot and wash area for dishes.
There is no drinking water available.
Gear: Float tube and fins, kayak etc. lake has 5mph speed limit
Fly line 5-6wt. include floating, intermediate, and fast sinking.
For fly suggestions contact me.
This Fishout is limited to the first 10 members who contact me – Dan Eaton (831) 201-2330.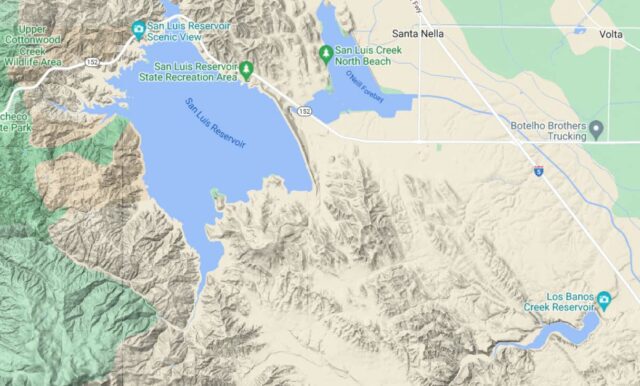 Add to your calendar: iCal   Google Calendar
Map Unavailable
Posted on May 8th, 2023