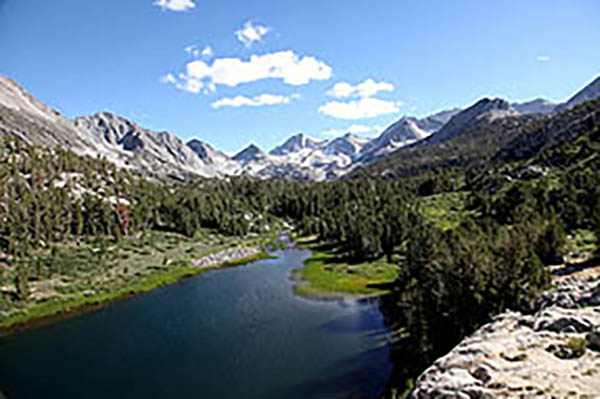 Sep 24 - Oct 08  12:00 AM
Led by: #ATT{leader}
Dates:  This fishout will take place over two consecutive one-week periods. You may sign up for one or both weeks. Week 1: Sept  24 – Oct 1 .       Week 2: Oct 1 – Oct 8. (FULL)
Location: The town of Mammoth Lakes is located on the eastern side of the Sierra, 6 or 7 hours drive from Santa Cruz. There are many lakes and streams in the area to fish.
General: We will be staying in condominiums in the town of Mammoth Lakes. Condo has a lovely hot tub, so bring your suit. Two people per bedroom. Most people bring a sleeping bag to share king size bed or a pad and sleeping bag to sleep on floor. A private room option is possible at an increased fee.
Cost:  Shared single:  $375/wk, $750/2 wks,   Private room:  $750/wk,  $1,290/2 wks.   Dinner guests:  $15/meal
Food Preparation: Breakfast and lunch items will be purchased by the fishmaster ahead of time. Each person will be assigned a Kitchen Day. On that day, tasks will include setting out breakfast and lunch items, store unused food, and preparing the evening meal and clean up afterwards.
SignUps: Call John Cook letting him know which week or both or private room up to May 1st.
Covid Issues: TBD
Add to your calendar: iCal   Google Calendar
Posted on September 24th, 2022