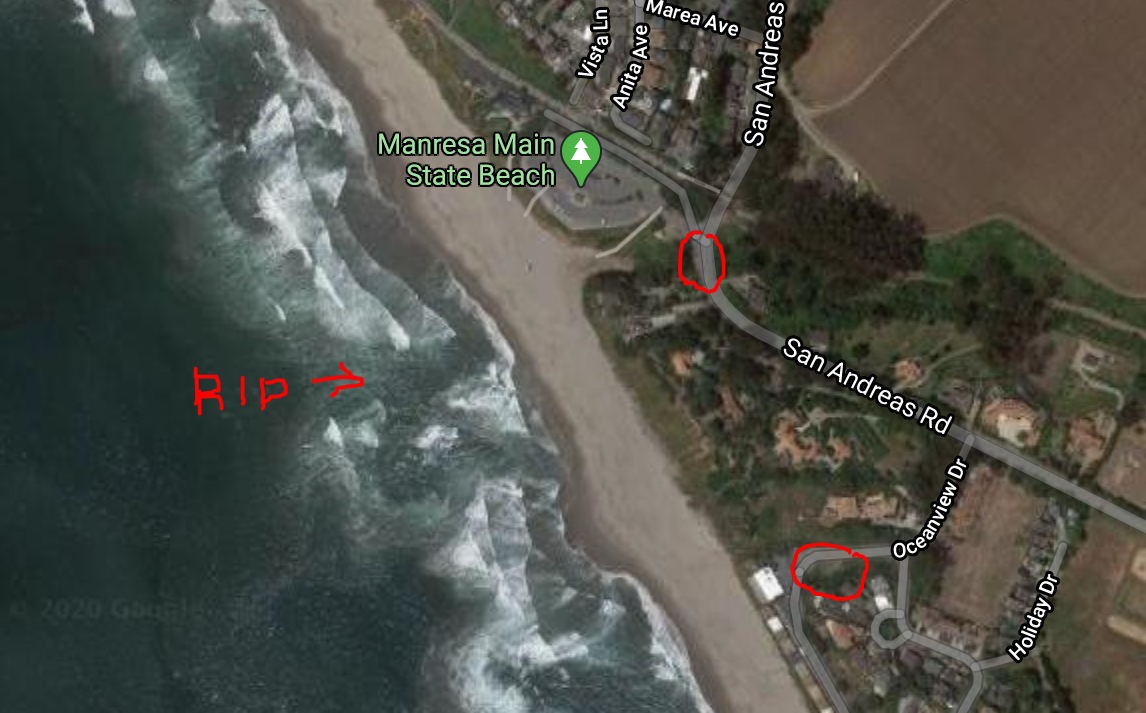 September 04, 2021  6:30 AM
September surf fish-out will be at Saturday, September 4, Manresa State Beach. We will meet at 06:30 am and will find a mid-flood tide. For reminders about what to bring, etc., go to our club website to the education tab and look for the surf article.
Take San Andreas Road until you pass under the railroad bridge. The park is on your right. The gate will be closed, so we have to park outside. Parking outside is limited, so if you cannot park, drive on to Ocean View, turn right, then right again where there is a large parking lot and a gate down to the beach.
My contact info – 831-274-4024, sambishop@totlcom.com
Love to see you there!!! – Sam Bishop
Add to your calendar: iCal   Google Calendar
Posted on September 4th, 2021