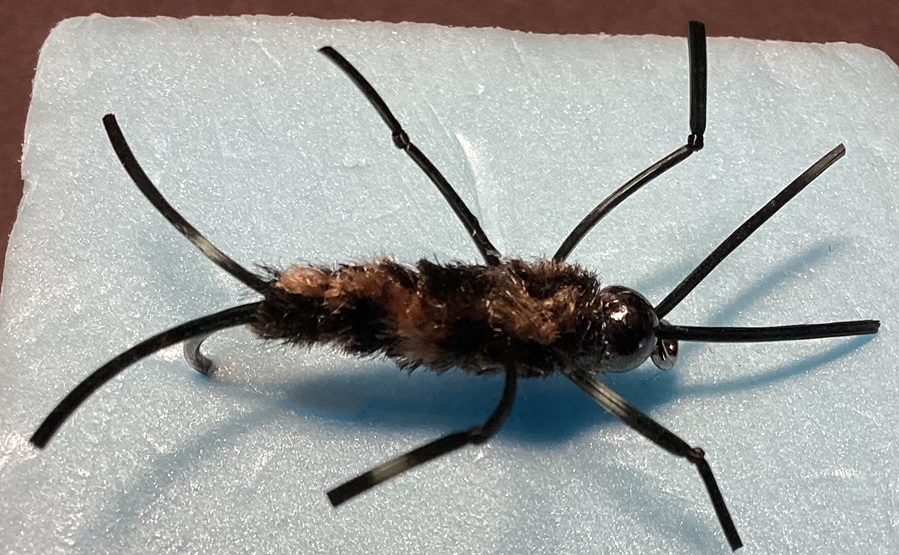 July 13, 2022  6:30 PM
IMPORTANT:  This class will be taught at the Aptos Grange.  Masks will be OPTIONAL.   NO ZOOM access.
The tungsten bead head Rubber Legs is a heavily weighted nymph pattern that makes a great point fly for a euro nymphing rig, and can also be used to sink an indicator rig deep into the water column.  This fly imitates medium to large species of stoneflies—particularly skwalas, and can be tied in a variety of colors to imitate other species of stoneflies.  Rubber Legs Patterns are generally used to target trout but can also be used to target black bass and other freshwater species.  This is a particularly useful pattern for fishing the Yuba and Truckee rivers. 
Contact Dar to attend the class.  mendsandbends@gmail.com
Add to your calendar: iCal   Google Calendar
Posted on July 13th, 2022