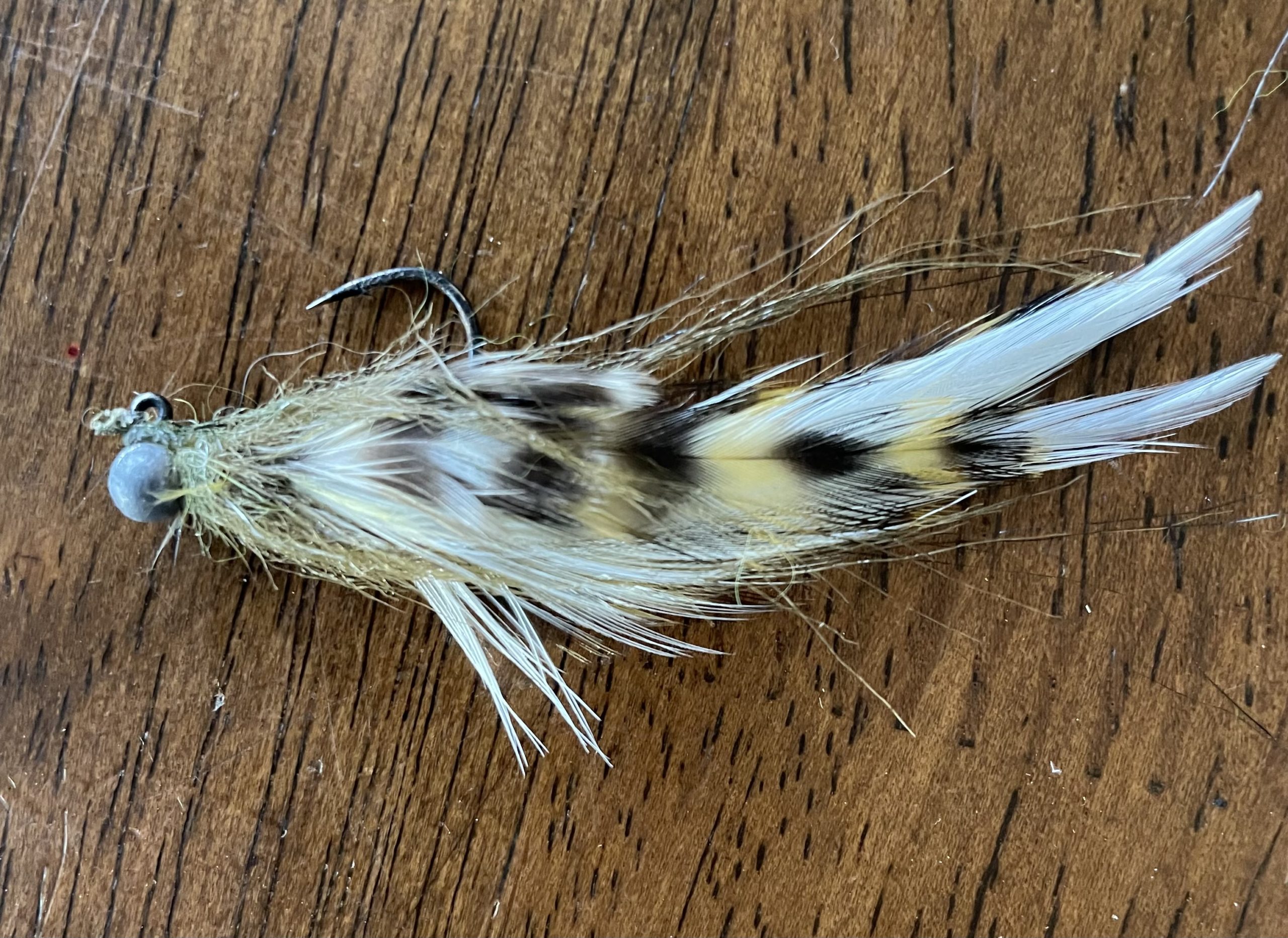 August 10, 2022  6:30 AM
IMPORTANT:  This class will be taught at the Aptos Grange.  Masks will be OPTIONAL if you are vaccinated.   NO ZOOM access.
The Fluke Fly is a smaller adaptation of a deceiver. It is tied with deceiver hackle and synthetic materials, on a light jig hook for snag resistance, a slow fall and easy castability. Fished on a floating line near shore or structure, it will sink near the bottom of a lake or pond (where the fish are?) and rise and fall as it is stripped back. The target is black bass and sunfish.
Contact Greg Foy to attend the class. greg@foyconstruction.com
Add to your calendar: iCal   Google Calendar
Posted on August 10th, 2022