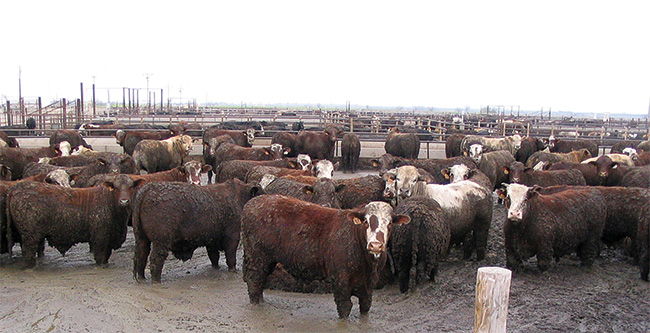 "Slim blog" #1
I am not getting any local reports during our 'mystery-demic #19'.
I just drove/delivered a new Honda truck with AWD from Phoenix area back home and it was like the 60's as far as number of vehicles on the road. I-40 as far as I could see was only semi truck travelers. The very pleasant trip back was spoiled by my passing the foul and totally disgusting smell from the Harris Ranch feed lot alongside I-5 in Coalinga. The smell permeated this brand new vehicle and lingered for miles beyond, the acres of moving cattle and dairy cow heads as far as I could see and for maybe a mile along the highway.
I could not help but think of this lot as a holocaust for cows standing in the filth. This is not an ad to become a vegan, however, my re thinking of supporting Harris Ranch products is the only way to get their attention. I located the property: Harris Feeding Company 29475 Fresno Coalinga Rd. Coalinga CA 93210 or call 559-884-2435. An idea just occurred is to post a sign after you pass the compound with the phone # so drivers can bombard them with complaints. If a virus could attach to the smell, all the thousands of vehicles driving by are smelling the same stench and being infected. (just a notion as virus's do not move on their own). I bet drivers would pull out their phone and call the # immediately. The cows were standing in black goo. Time for us to rethink the hamburger and one fast food franchise already has.
The FDA office in Fresno 559-261-1082 I will find out what they say about the problem, the run off from this area when it rains has to flow downstream into a watershed and well water.
Other issues of concern is the high levels of aluminum in the air soil and water, analysis from the jet aerosols you see turning the blue sky into a hazy white that grows throughout the day. Official NASA reports its for reflecting sun rays to avoid the planet from warming, Cloud seeding is another use, the military uses it for ionizing the atmosphere to aid 5G and weaponized lasers for defense, other studies show the alumina is inside all of us, the 1 or 2 micron sized particles. Barium and strontium also measured from soil samples. This haze is also suspected in the reduction of many insects and hence birds and other prey animals including fish. The Mt Shasta area and the Redding Board of Supervisor meeting of scientists and experts attesting to the problem up to 5% soil sample includes aluminum which does not occur naturally anywhere.
I'm curious as to who reads our newsletters so please say something pro or con as I would love to provide links to help support 'Conservation Slim's' position. (photos of feed lots not allowed for some reason, I pulled off the web).
Till we meet again……CS.
Posted on April 26th, 2020