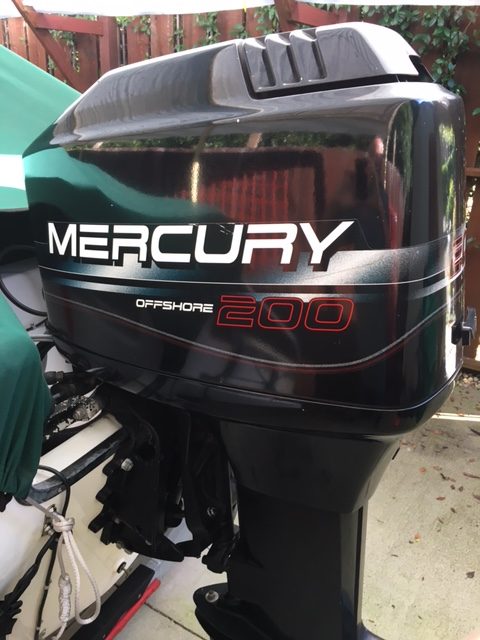 For Sale 1997 Mercury 200 horsepower Two Stroke Outboard motor Long Shaft
$3600 or best offer
Contact: danfirth@comcast.net
Motor is in excellent condition, lightly used (182 hours!) and regularly serviced by an authorized Mercury dealer. I have receipts. No rust or corrosion!
This motor was rebuilt while still under warranty after sucking a plastic bag and then stored for several years. When I bought it the motor had 10 hours on the rebuild. It now has 182 hours. Service has been every 1-2 years at Moore and Sons Mercury Outboard Motor Shop in Santa Cruz.
If you are interested to buy, Moore and Sons can pull the motor from my boat and install on yours. Or, if you are not near Santa Cruz I am willing to drive some distance to have the motor removed from my boat at an outboard motor shop of your choice. Contact me at danfirth@comcast.net for more information. Thanks.
Sale of this motor includes the oil mix tank and associated hoses, steering cables, gauges and top mounted binnacle.
Posted on January 25th, 2021