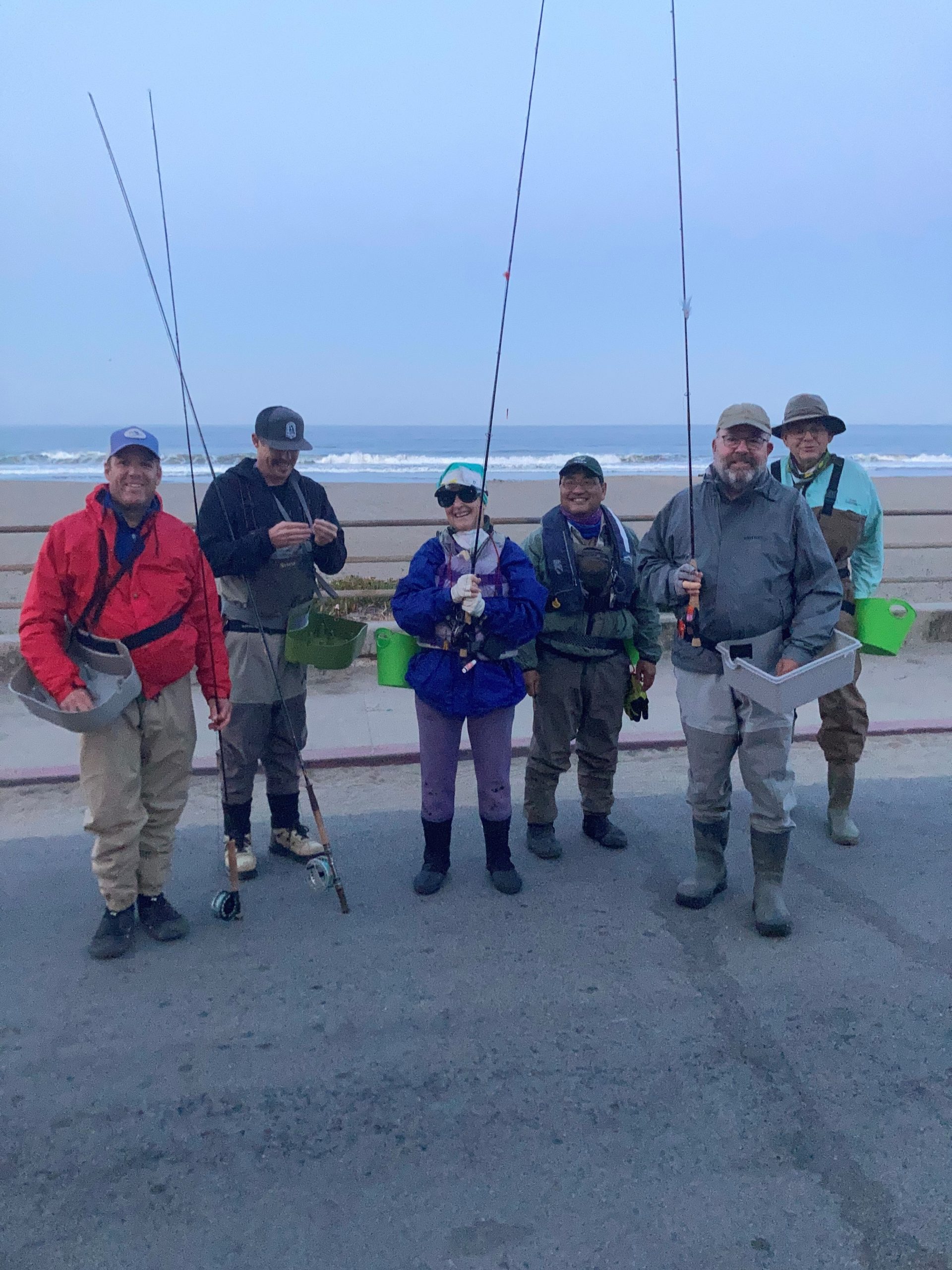 Wow, what a great turnout for our surf fly fishing today, May 8, 2021! I think everyone but me (!) caught fish on this glorious spring day. It was a mid-flood tide, which is arguably the best time to fish the surf and the waves were breaking perfectly for us.
Attendees were Elaine Cook, Scott Kitayama, John Davis, Jerry McKeon, Doug Hessel, Jeff Slaboden, Kirk Mathew, Judy Johnson, Aaron Reismer, Jeff Gose Robert Eberle, Kevin McClish and Sam Bishop.
Next club surf outing is June 5 at Manresa. More info elsewhere under Gearing Up.
Posted on May 25th, 2021