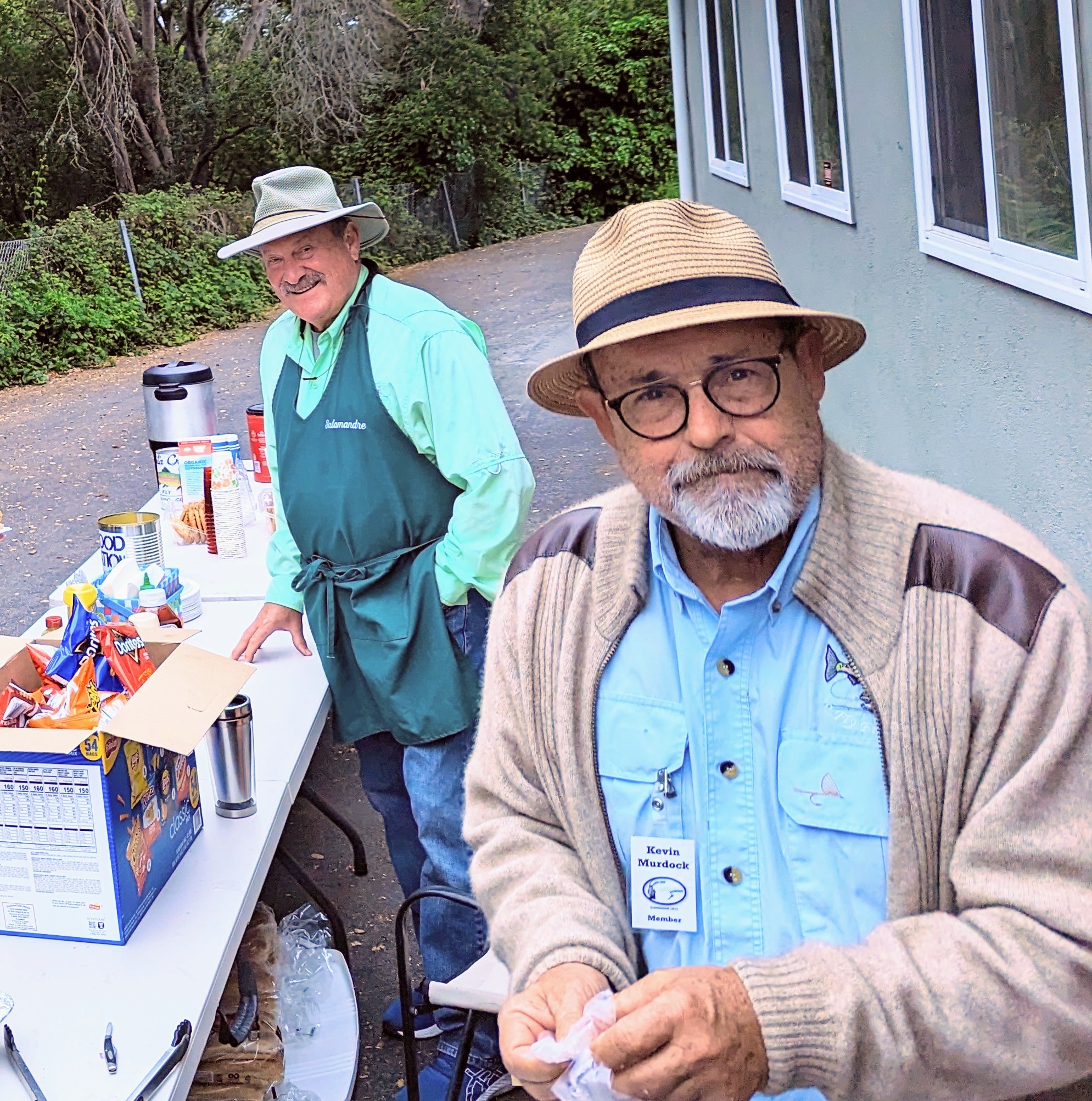 We are going to have the Annual BBQ and Swap meet at the Aptos Grange on Wednesday, August 2nd at 6:00 pm. I kind of think of this event as a gift from David South and Kevin Murdock to the club members. They do all of the purchase of the food, prep and cook it for us. All they want is that we show up, eat some food, and have a good time. Its that easy to make them happy.
Bucket-List Fishing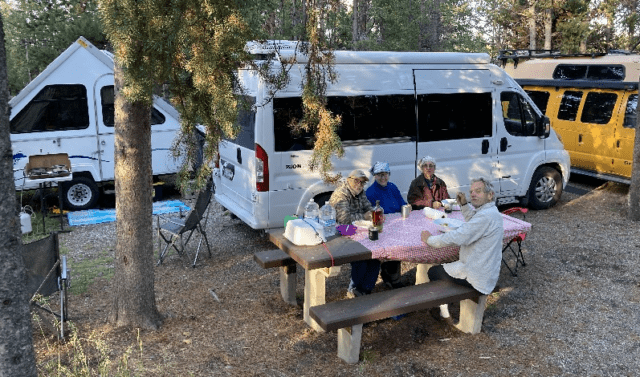 In June, I joined club members, Elaine and John Cook, Kathy Powers and Michael Sherwood as we camped and fished our way through Yellowstone NP, Cody WY and Dutch John UT. With guides costing upwards of $700 a day, it was an honor to fish and learn from fellow club members who have been fishing these waters annually for upwards of 25 years. We had lots-of-fish days and no-fish days, sunny days and God-is-going-to-blow-our-camper-two-states-east days. After two and a half weeks, I was sated; I could have fished more, but I didn't need to fish more. And that might be the best way to end a trip.
Goodbye and thank you Emily Marriott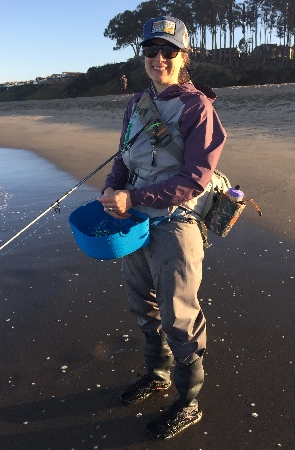 Just last year, Emily Marriott joined the SCFF club and the Board by volunteering for the Secretary and the Marketing positions. Without any prior experience in fly fishing, Emily learned quickly and became a regular at the fly tying classes and the surf fishouts. In August, Emily and Adam are moving to central Illinois to help care for aging parents and be closer to their daughter and grandchild. We are going to miss Emily's smile, purple hair, and great work she did on behalf of the club. Thank you so much Emily!
Welcome Carly Blanchard to the SCFF Board
For the rest of the 2023, Carly Blanchard has stepped in to be the Secretary for the club. Carly has been helping behind the scenes with the monthly online raffle and she is going to be a real help with conservation issues as she is the Environmental Programs Manager for the San Lorenzo Valley Watershed District. You can read about one of her projects, "Fall Creek Fish Ladder", in the conservations section of the newsletter. We are lucky to have her join the Board!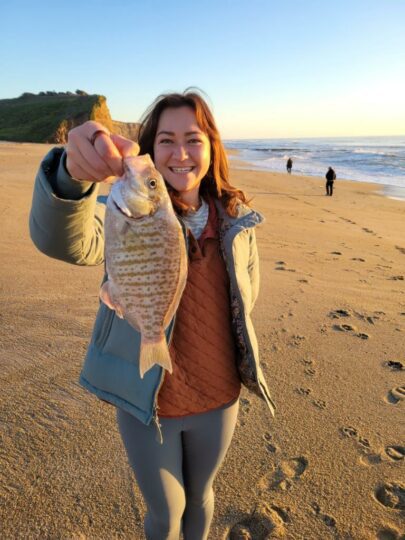 We still have an opening on the Board for Marketing and Merchandise position. If you have a creative flair, like designing and selling logo items, and want to help spread the Santa Cruz Fly Fishing brand than let's talk!
Posted on July 25th, 2023