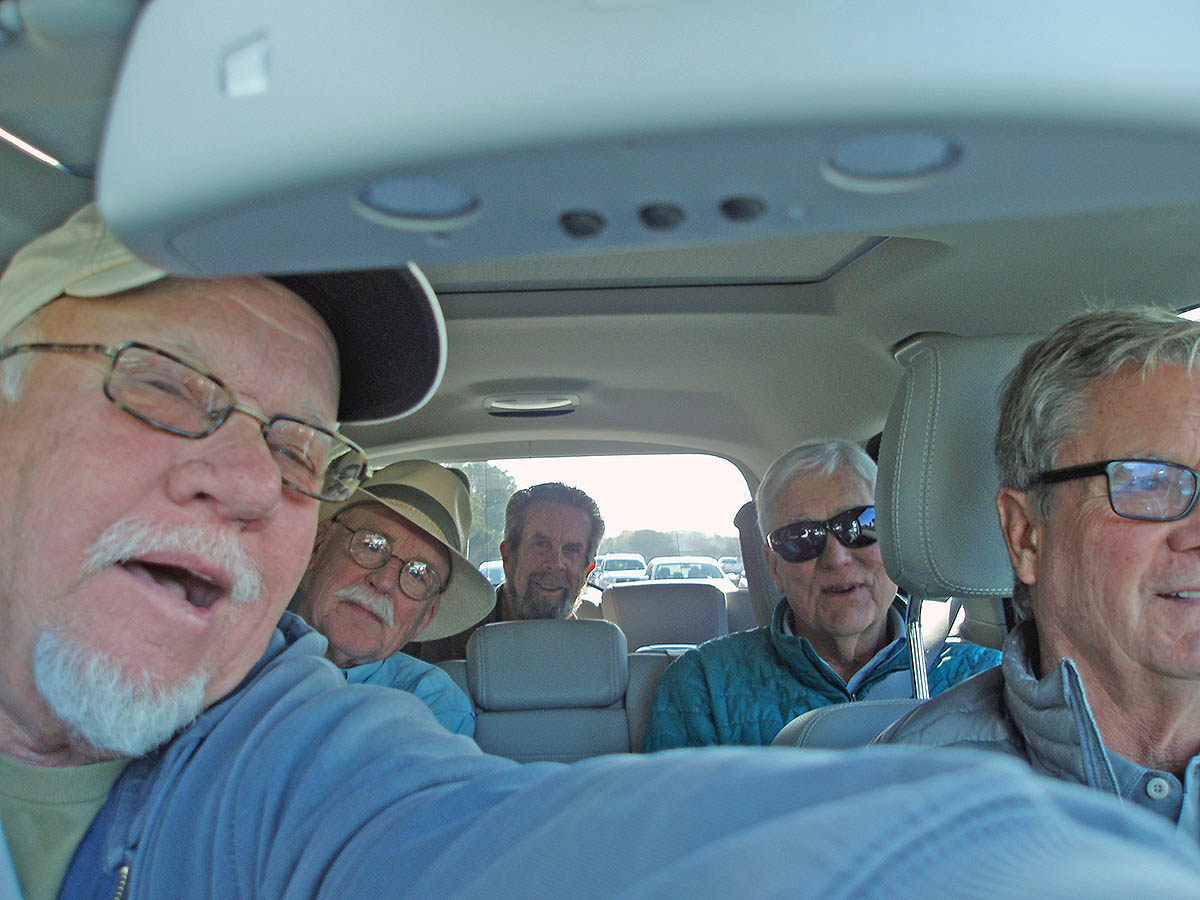 We had a great day roaming the building to find things to buy, attending a couple power point lectures and getting the gear we want for the trip to Pyramid Lake in March.
The tailgate party actually had a tailgate, Jim brought his own smoked salmon caught off the4 Play last summer. The color and taste of local fish is the best.
We all brought sandwiches and coldbeer and snacks to share. The tuna jerky was pretty strange, we agreed later.
To miss the traffic mess home, we went to the Hopyard Brewery/restaurant for sliders andPliny the younger or elder beer. Thanks to Jeff (Yog) for designated driving Jim Tolonen's car home,and to Sam Bishop who had us over for a cold one, he drove in his truck and therefore is not in thephoto. We saw many club members there and friends from other places. It was like a reunion feeling all day.
Posted on March 22nd, 2020