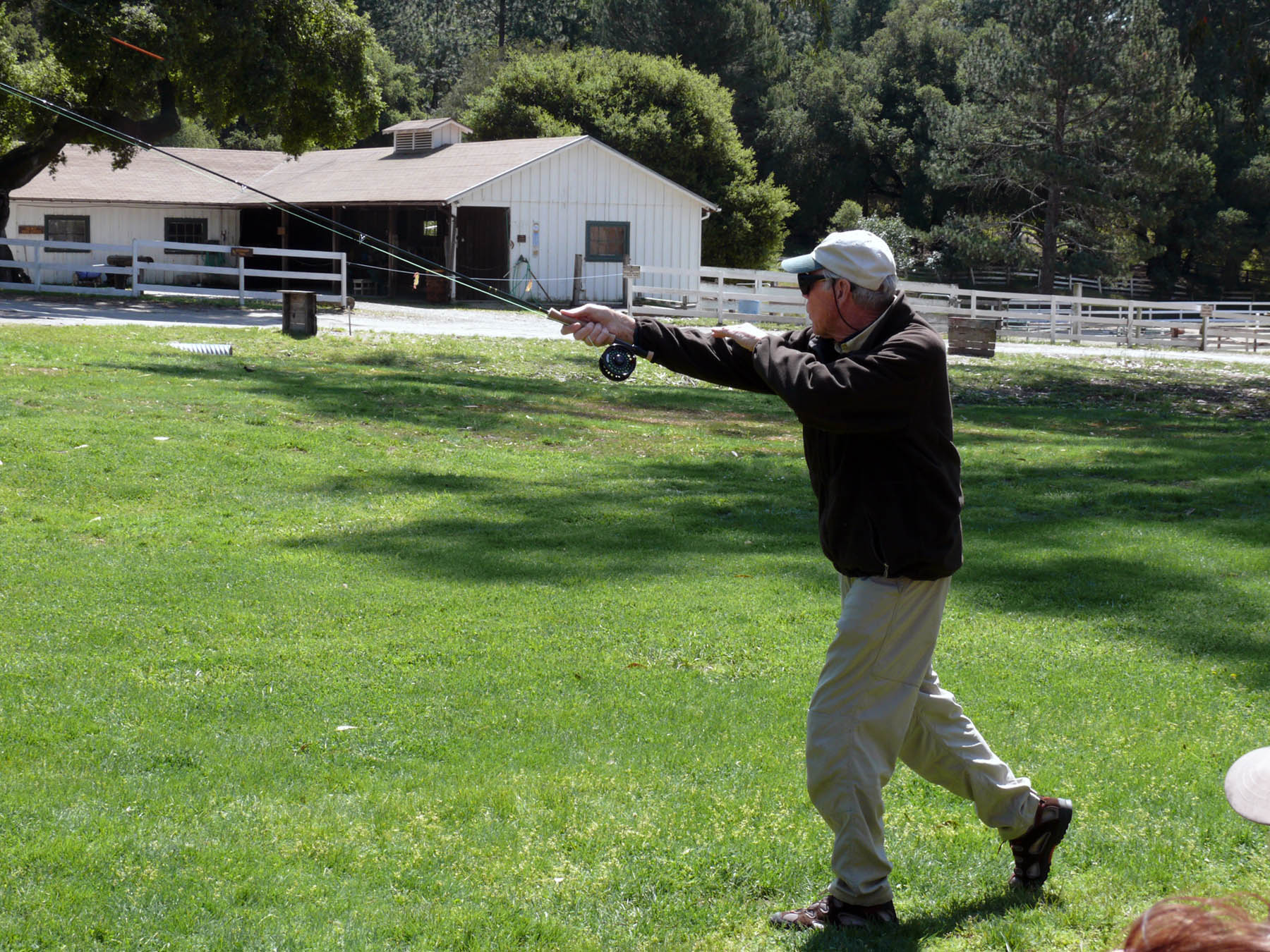 Unfortunately, this class has been canceled due to the COVID19 pandemic. This is an annual Fly Club tradition, so check back next sprint.
The event is hosted in conjunction with the Santa Cruz County Parks, Education and Conservation Program. Our club and the sport of fly fishing is recognized for taking care of our environment and passing on a conser-vation legacy. Quail Hollow Ranch is a beautiful mountain park acquired by the county in the mid 80s. It features a 300-acre preserve that was once the home to Ohlone Indians, Spanish ranchers, even the headquarters for Sunset Magazine. Now it is home to a few horses, a natural history center and a spring-fed "untouchable" bass and bluegill pond. Don't forget the binocu-lars, as this is a major stop on the bird watchers circuit. The Ranch is located above Felton, about a mile up Zayante Rd., a left turn just past the old Trout Farm Inn.
The day is geared toward introducing and educating the public as to why the members of our club are so hooked on fly fishing. Fly Fishing 101 will be taught by a member expert in the morning, followed by casting lessons in the morning and in the afternoon. There will also be fly tying demonstrations
Kids and grandkids are especially welcome, so bring them along. They are the future of both fly fishing and conservation, so it's important to expose them to the sport. This event is all going to happen rain or shine. Everything is provided for fly casting, rods and reels, and hookless yarn flies. There will be fly tying demonstrations as well. This will be a great club event, with a special invitation to all mem-bers to come out and represent what we're all about. Members who attend should be sporting some club attire, like one of our baseball caps, a T-shirt, or a casting shirt with our logo on it, and your name tag, so guests can tell who we are. There'll be a BBQ lunch for everyone. Tell a friend and bring a friend to Fly Fishing 101 at Quail Hol-low Ranch, Sunday, May 31st, 2020.
Posted on April 25th, 2020