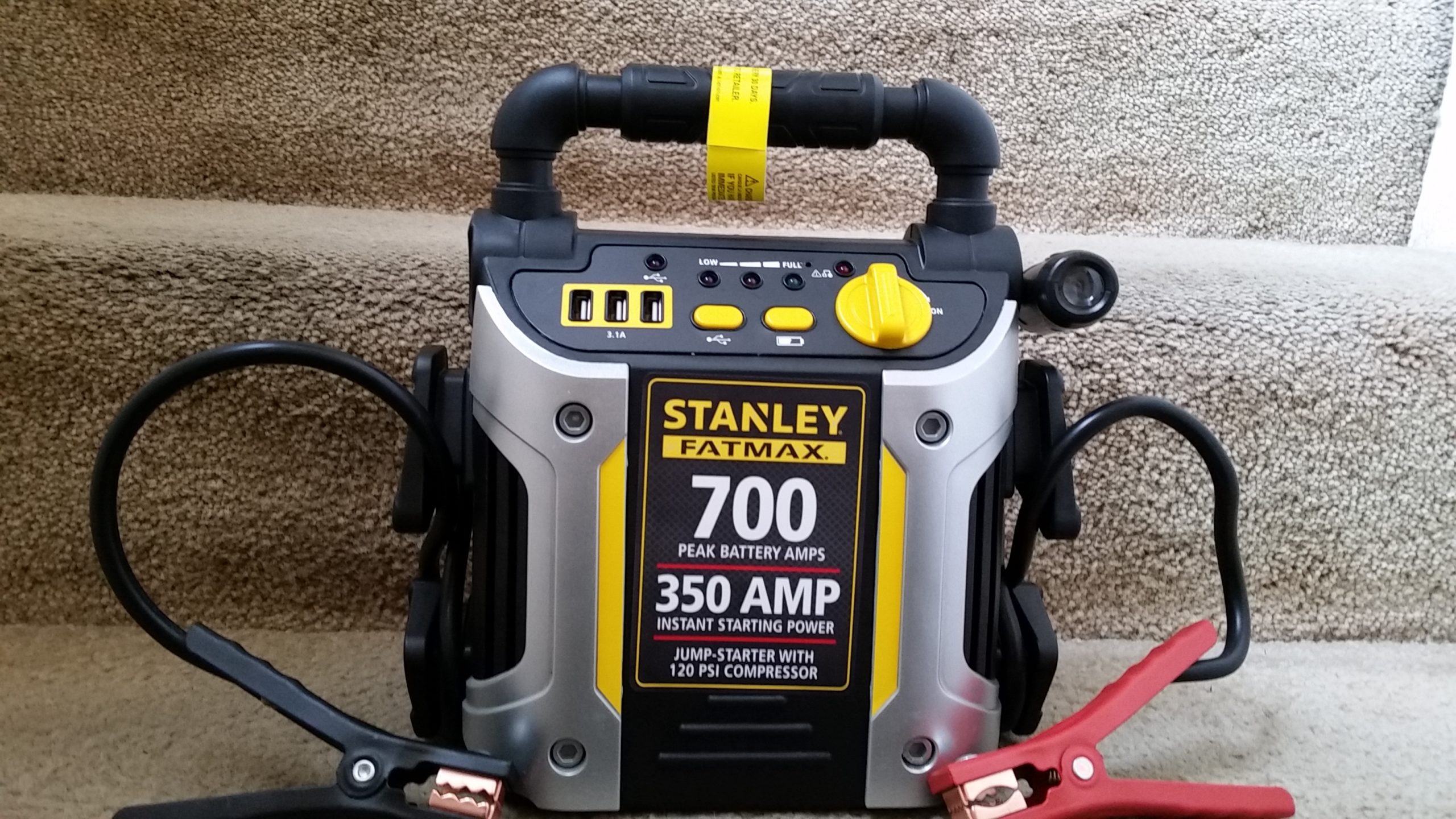 I still haven't figured out how to do an actual zoom meeting raffle collecting money and selling tickets, I can barely boot up my computer much less write binary quantum digital stuff. Having said that, during last month's zoom meeting we were able to pull off a pretty good door prize give away. So we will do it again!
What we have this month is a really handy gizmo called a Stanley Fat Max jump starter and compressor. Most of us in lock down have not been using our vehicles very often resulting in dead batteries and low tire pressure. To the rescue comes this jumper for you battery and an electric pump for your tires. This also includes USB ports to charge your phone and attached trouble light. Perfect for the garage or stashed away in the truck on your next fishing adventure.
Remember, every body gets a free ticket. Winner must be present at the June Fly club zoom meeting.
Posted on May 23rd, 2020