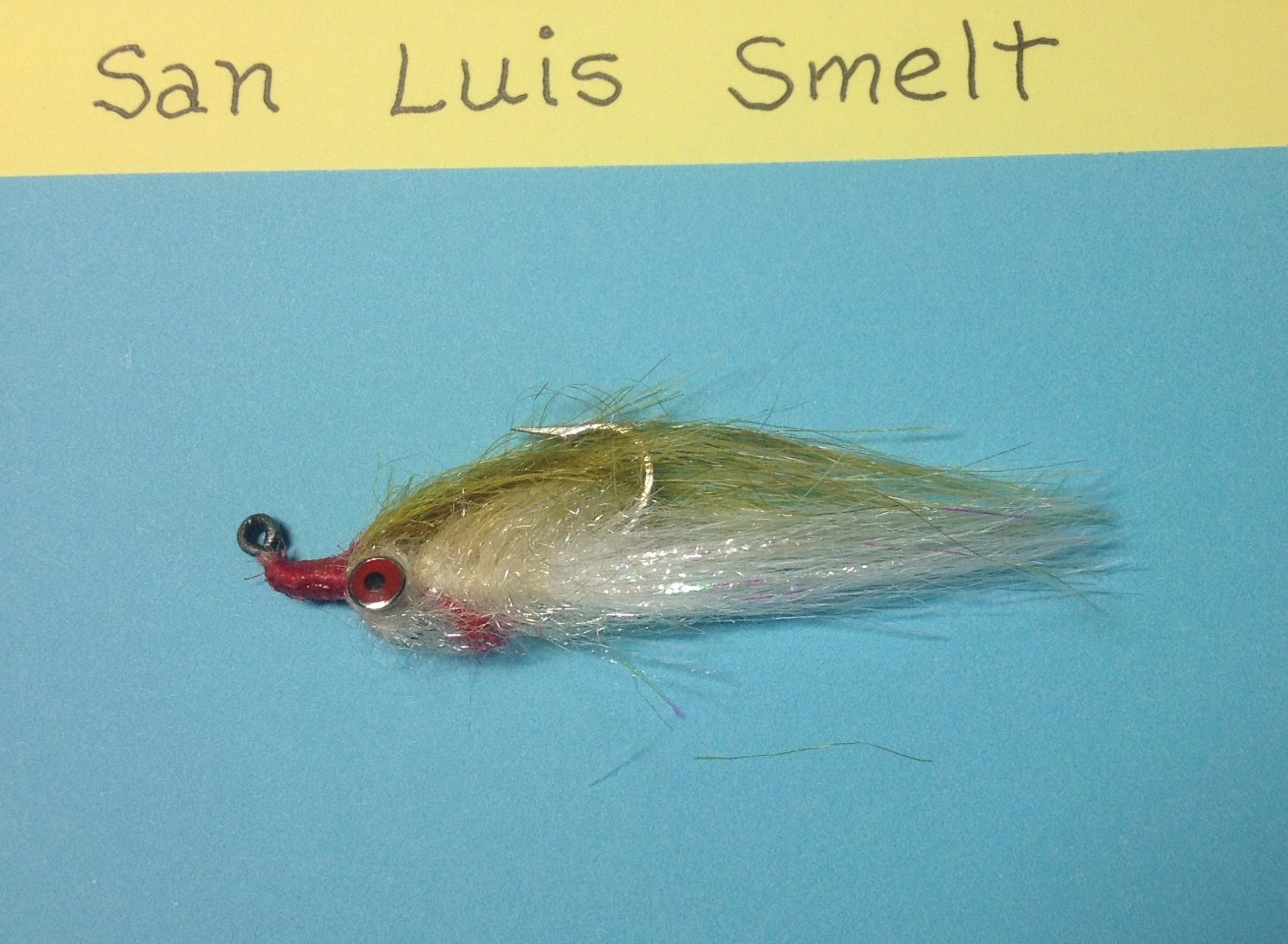 To join the Zoom meeting, tap this link: https://us02web.zoom.us/j/82222587832
Here is another clouser pattern and as a matter of fact it has been THE fly in recent times to catch stripers in the O'Neill Forebay and San Luis Reservoir. Remember that we will be having a club fishout at the Forebay in October. This fly is a little challenging to tie but don't let that deter you beginners ,who are always welcome. You will however have to have a vise and tools or borrow them for the club equipment will not be available. We will be using materials the are not often found in flies.
The class is free.
In addition to the usual tools and vise, place at your tying vise, toothbrush, ruler, and glue (such as Zap-A-Gap or Super Glue),and your computer or iPad.
Thread: strong white such as flat waxed nylon, AND red 6/0, flat wax nylon, or red Sharpie permanent marking pen. Some available to borrow.
Sign ups are mandatory , with at least 2 days notice, in order to receive materials. Call to sign up: (831)688-1561 Be sure to leave phone number and any need to borrow thread. Your packet of directions and material will be left at my door. I will also need to know if you are coming to the front or back. Call me for directions if you have never been here. It's fine if all you want to do is join in and not tie.
Posted on August 27th, 2020