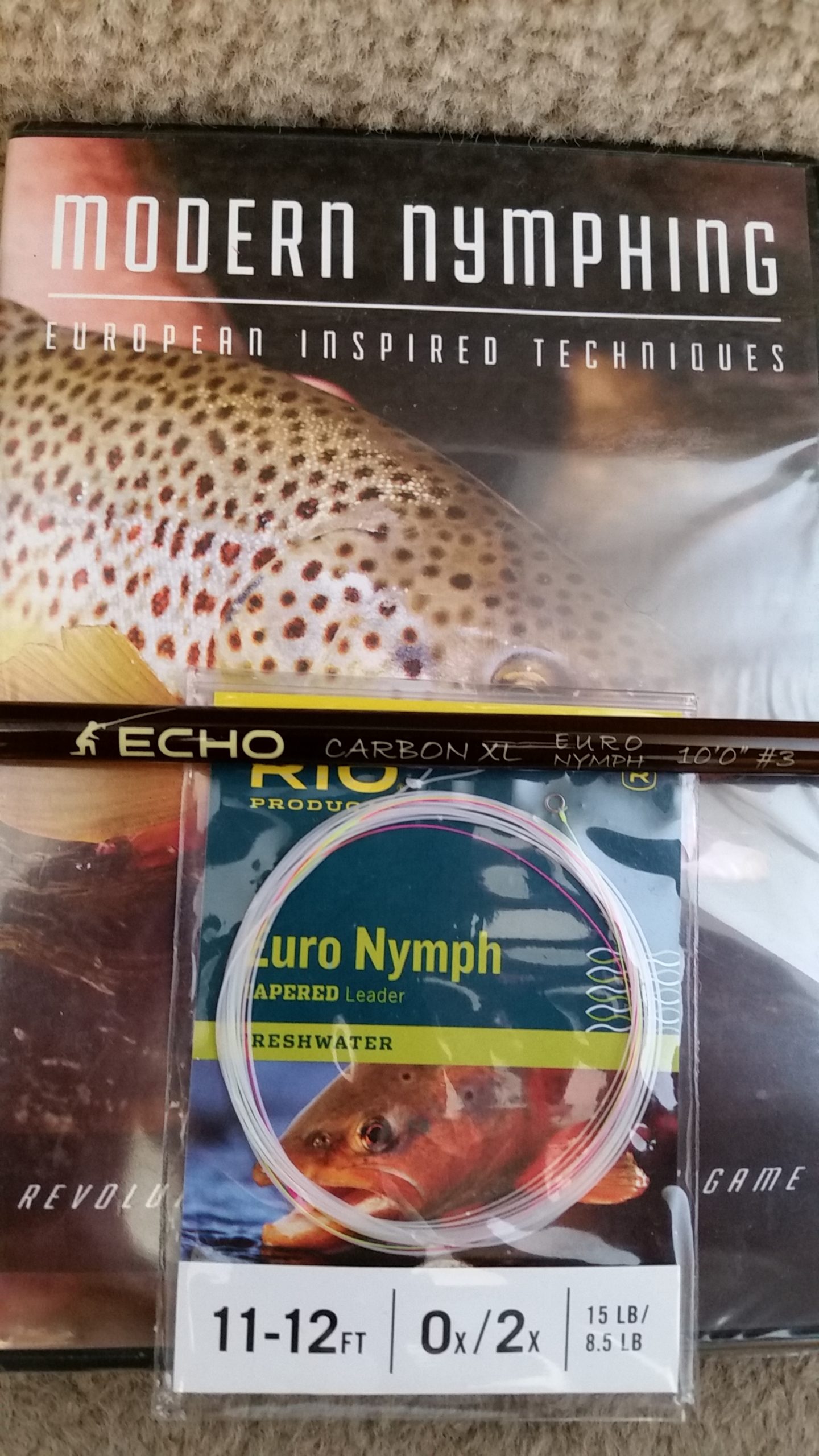 If any of you faithful followers have thought about giving Euro Nymphing a try now is the time to buy a handful of raffle tickets ($1 each, 25 for 20 bucks).
This months raffle prize is an Echo CBXL 10′ 3 WT 4 piece Euro Nymph rod. This is matched with a Rio 0x/2x 11-12 ft tapered Euro Nymph leader featuring a two-tone sighter leader and a tippet ring for your point fly leader.
To make sense of all this will be a full length DVD by Euro Nymph masters Devin Olsen and Lance Egan included with the rod and leader.
To buy your tickets click on this link:
The drawing will be held at the monthly Zoom meeting Wednesday September 2nd. At 6:30 pm. Need not be present to win. Raffle ticket sales will end at noon the day of the meeting
During the meeting a drawing will be held for a number of cool door prizes, no ticket purchases will be required.
Any questions, call/text me at 831-234-0033.
Posted on August 23rd, 2020