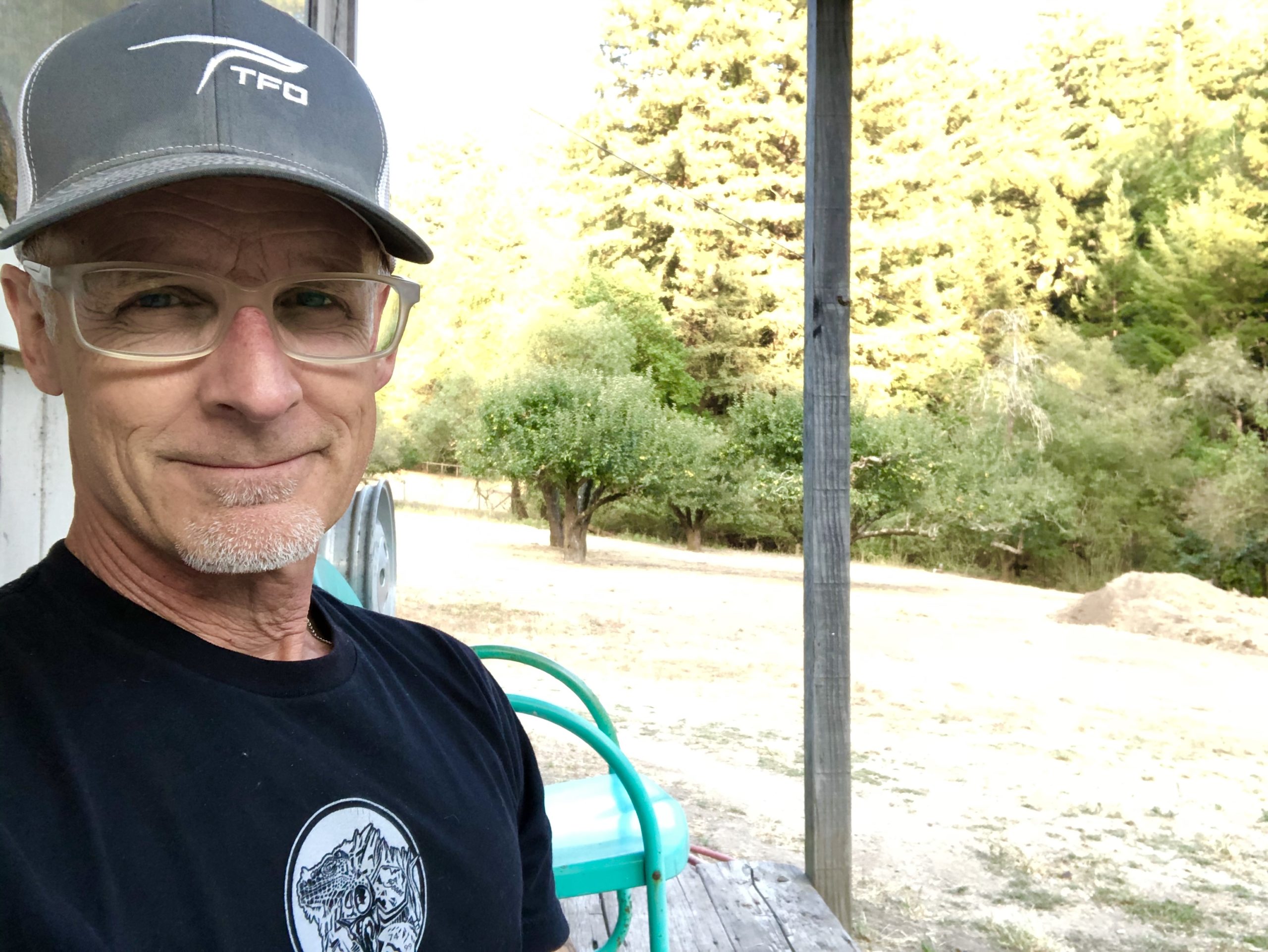 Hey all, hope you are doing well now that we left Winter, skipped through Spring and Summer and now it's Fall?! I've added Evacuee to my list of things I never thought I'd be one day -but still super grateful for so much.
If you've missed a club meeting the last few months, you've missed out on some real fun and great presentations. If you need help doing this whole "Zoom" thing, please seek out me, or Scott Kitayama and we'll help you get set up so you can attend a Club meeting, a Fly-Tying class, and even hang out with us at a Board Meeting.
All has NOT been lost due to Covid. We've actually been helping so many of you engage in casting practice, fly-tying and fishing together. I never like fishing close to someone anyhow, so six feet is nothing. Hey, really, so many of you and so many of us have been out fishing, casting and picking up fly-tying materials at Elaines, for the classes she's been running.
As I mentioned earlier in the year, if we didn't have Covid – none of us would know what Zoom is, use it, or certainly not run a club meeting or a fly-tying class with it. But we did, and it's a lot of fun.
The Club meetings are nice cause we get through the "business" portion in record time and spend most of it saying hi to each other, talk about places we went fishing, and other activities we've been doing – like driving to Montana, Utah, Oregon, Wyoming,… instead of flying.
The presentations are excellent. 1. You can hear perfectly. 2. You can see everything perfectly cuz it's right there on your screen. 3. You know everybody's name, cuz it appears on the screen. 4. If you're all talking at the same time, I can "mute" you in 1 second rather than have to ask you to be quiet! Ha!. AND – if your better half is at all concerned about you having a beer with the gang afterward -no more -cuz you're already at home! Just please make sure whomever might pass by yer camera while yer Zoomin', is wearin' clothes!
Thank you again Steve Rudzinski for your corralin the folks over to Jade Street Park on Wednesdays for Social Distance Casting. Last time I was there, some tennis player was smartin off to us 'bout what kind of fish we were catching. I did a back cast that poked him in the shirt and said, 'Large mouth b-Ass'!
And Elaine! Super Star – you wanna talk about someone who would much rather be driving her van around the country with her husband, fishin' size 39 mini-midges to lunker rainbows than having anything to do with a computer. Well she's got these fly-tying classes down so good if it were a YouTube Channel, she'd be on Curt Gowdies Wild World of Sports and Adventure.
Jeff Goyert and team – what great fun we've been having with the raffle and how it has grown since you got more comfortable with the format. Winning rods, reels, fly boxes and so much more is super fun.
I'm really happy to hear how many of you have been out fishing, camping and enjoying the peace and quite – albeit, pre Stormageddon that brought Armageddon the last month. I'm still trying to figure out between Covid and fires, what day and what month it is. And I do hope our members and their friends and families are all safe. I know it has been a year of remembrance.
Fly Fishing doesn't really cure Covid -but staying healthy, eating well and having the best psychological health will fight off even the nastiest bugs, physical or mental. So hang with us if you haven't – yet. Reach out if you need help connecting to Zoom. We want to be here for you and to have you with us.
It has been a year of remembrance. Yes, some challenges, but I bet all of us have some real blessings and some great things that have come this year that would never have come if it weren't for these circumstances.
I've needed all of you so many times this year, even if it was just a club meeting to keep me remembering what day it was and getting myself back on the ground. We are still averaging 1 or 2 new members every month – most signing up online.
Hang in there like you were fishin' the catch of a life time on 7X tippler. You'll get it to the net and we want to hear how you did it.
Appreciate all of you and do miss you -but sure glad I get to see you when we're Zoomin' along. Come join us – 6:30 – Look for the link in the newsletter and if you don't know what that is or how to get there – call me.
Fish! Tom
Posted on September 25th, 2020