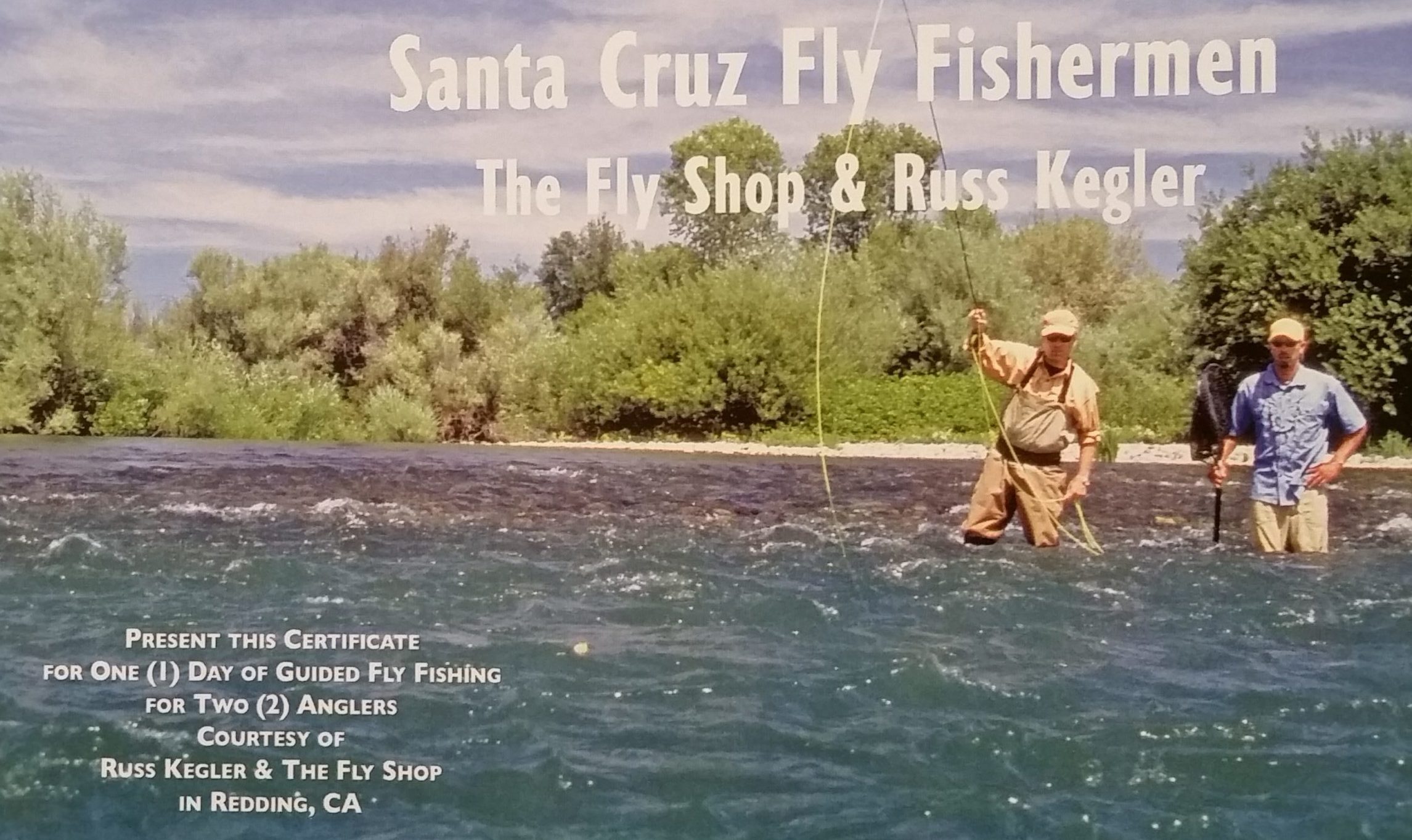 THIS IS ONE YOU DON'T WANT TO MISS!
check this out! The Fly Shop in Redding California, known for decades as the "go-to" shop for their guided fly fishing trips, has donated to our club an all inclusive full day guided trip for TWO! Package includes all gear to include rods, leaders, tippets, and flies along with a hearty streamside lunch.
The lucky winners have their choice of any of the Fly Shop's destinations to include the Lower Sacramento, the upper Sacramento, the Fall River, the Pit River, Hat Creek, the McCloud River, and Baum Lake. California fly fishing at it's finest. Excluded are the Trinity and Klamath Rivers. Your guide fr the day will be Russ Kegler, check out his Bio on the The Fly Shop website. www.theflyshop.com
The trip prize is intended to be used during 2021. Only one trip will be awarded. Gratuities not included.
Click on the following link to purchase tickets, one dollar each, 25 for $20.
Buy a bunch of tickets, the more you buy, the better your chances!
The drawing will be held at the November zoom meeting on 11/04/20.
Need not be present to win.
Posted on October 24th, 2020