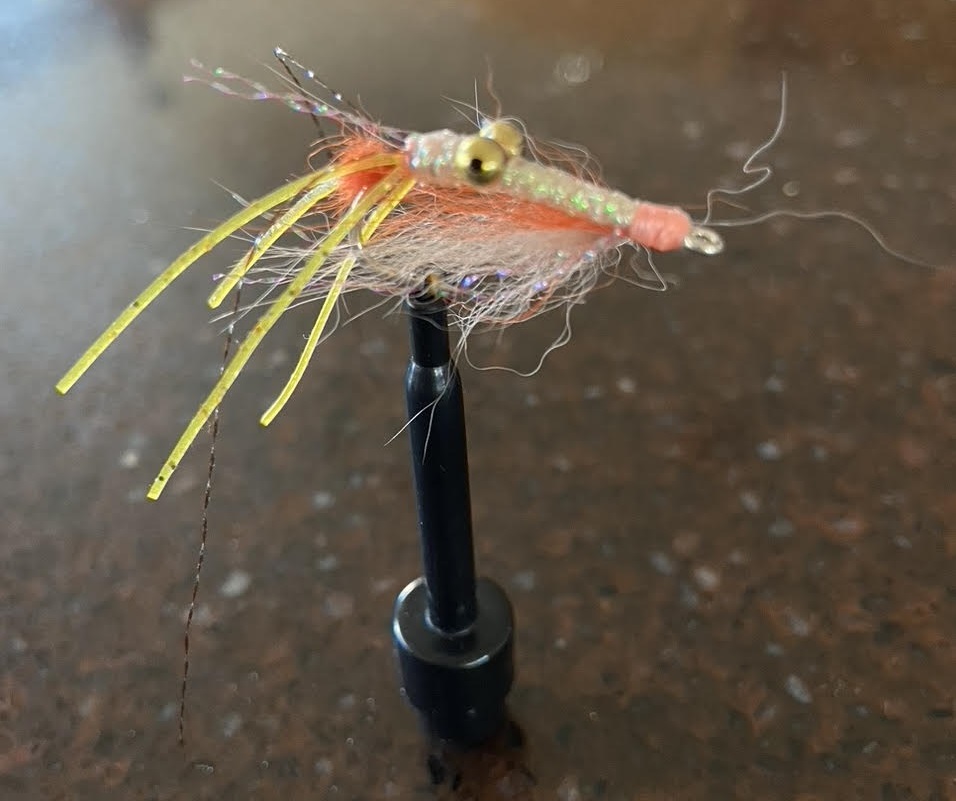 I designed this fly for chasing after saltwater varieties in Hawaii, namely: bonefish, trevally , and barracuda. This fly also does well in Bahamas, Belize, and Christmas Island. It's derived from the famous "Bunny Gotcha" and almost resembles a shrimp.
Upon recommendation from my friend Robert Eberle, I've discovered that this pattern also works well for surf perch on local beaches.
Please call to sign up, and let me know if you need thread (flat waxed nylon-white) and/or vise and tools. This fly will be a little more challenging for beginners but never let that stop you from learning tying techniques. Your material and directions will be at my door after you sign up.  Larry Yien – (831)325-4589
The Zoom link for the fly tying class is on the menu of the website, just below the link for the general meeting.
Posted on December 30th, 2020