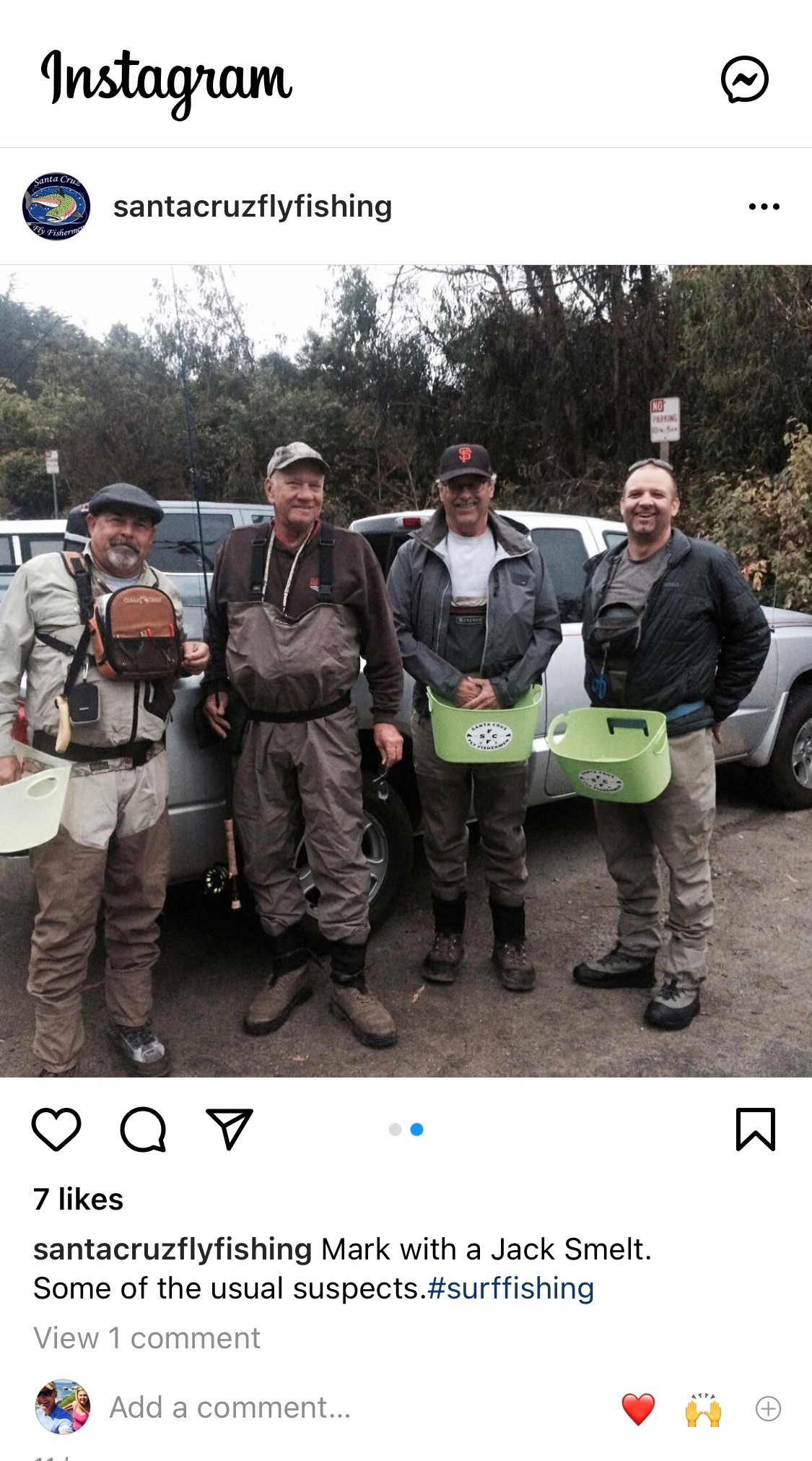 This last year, and, the start of this year, has led us all to contemplate, react and respond in ways we'd otherwise never considered, much less attempted, or even accomplished if it weren't for the opportunities thrown at us like a Tom Brady bullet.
Most of us just put our hands out, closed our eyes and were just as surprised as anyone, that we caught the pass and made a touchdown.   Agree?
In March of last year, we shut down, got scared and hid for a few days.   But our resolve to thrive was greater than the fear of being carpet bombed.   Every time the bombs missed, we cheered, came out of our cellars and shook our fists at the enemy.   Just like the Brits did in WWII.
Fly-Fishing turned the corner quickly and began to get busy.  Ask any guide and they will say they had a very busy 2020.   Simms Fishing Products, went from shutdown, to making gowns, and right back to making products, because they couldn't keep up with the spike in on-line sales.   Every other vendor – similar reaction.
Staying "connected" or finding ways to connect, have been interesting.   Many of you have heard me talk about "social media" like Facebook, Instagram, and our Google Groups Club Mail as ways of reaching each other.    My own Facebook page and the club Facebook page have been ways for me to stay connected with my mom and dad, other family members, friends, who are thousands of miles away.    And yes, at times it's been a vehicle for me to raise awareness.
Getting connected has even let to having a blast on Zoom.  I know – enough about Zoom already – but I look forward to our club meeting, the fly-tying class (even if I'm not tying a fly), and our board meetings.  All of them you too can join from our web-site under the "Zoom" link on the page – easy!
Some of us have even been considering getting rid of their flip phones!
I have to say that as a few weeks ago, I didn't much pay attention to Instagram.    When Phil Kowal said last year that Instagram was where it's at, I was on the hunt to see what we could do.   Then, just like that, after reaching out to you, our membership, Jerry McKeon came on board, joined forces with Scott Kitayama, got our Instagram page up in 20 minutes and soon I was our second "follower".  Santacruzflyfishing.
Lord Have Mercy.   Have you seen the fly-fishing pictures and videos on Instagram?    AMAZING.   I especially LOVE the fly-tying demonstrations. They are set in fast motion and make for a very cool summary.  Stunning.   The way I was ogling and staring at these photos and videos, Mona was getting a little nervous!   Wow!
Now I know a lot of our members are beyond technology and may poo-poo the thought because you're actually out there doing, what the rest of us wish we were doing.    You may not be into all this techy stuff – but let me remind you that technology gave you your carbon/graphite rods, lightweight reels, "Goretex"(remember that word?!)  breathable waders, and the GPS you might use in your car/truck…   this is just an extension of that technology and one that reached a bit further, to help us quickly get out of the panic.
We are already excited about 2021.    Your board is actively engaging our responsibility to the membership as things slowly improve.   When we do actually get together this year, we are still planning to do Zoom video as a means of helping those who just can't make it to the meeting.
The website, Facebook page and Instagram account are also helping us focus on what we are doing as a club to "Give Back"  – to the community, the environment and the future of this club.   Our high-school scholarship program will continue and hopefully grow.   With that our outreach to the youth of the world, showing them how critically important wild fish are to the health of our planet, and the enjoyment we can experience in a healthy environment fly-fishing.    Our conservation budget is our way of also contributing financially to important areas.    We are going to do a little more outreach in this area for the good of the organization, raising awareness and because we simply need more "good" everywhere!
Fly-Fishing will be an active sport again this year.  Even though we often fish for solitude, it's good to be connected.    If you need help "connecting", please reach out to me, or anyone you know.  Do not be afraid and don't feel bad.   We will help you make the best of technology when you need it, or have a little extra time to see what's going on, when Covid might be keeping you a bit confined.
We are still looking for those of you who would like to contribute to the club in more or less of an official way as Board Members / Committee Chairs.   If you have ideas and a desire to keep us going well into the 21st Century, let me know.  We'd love to have you.
See you on Instagram – Tom
Posted on February 23rd, 2021