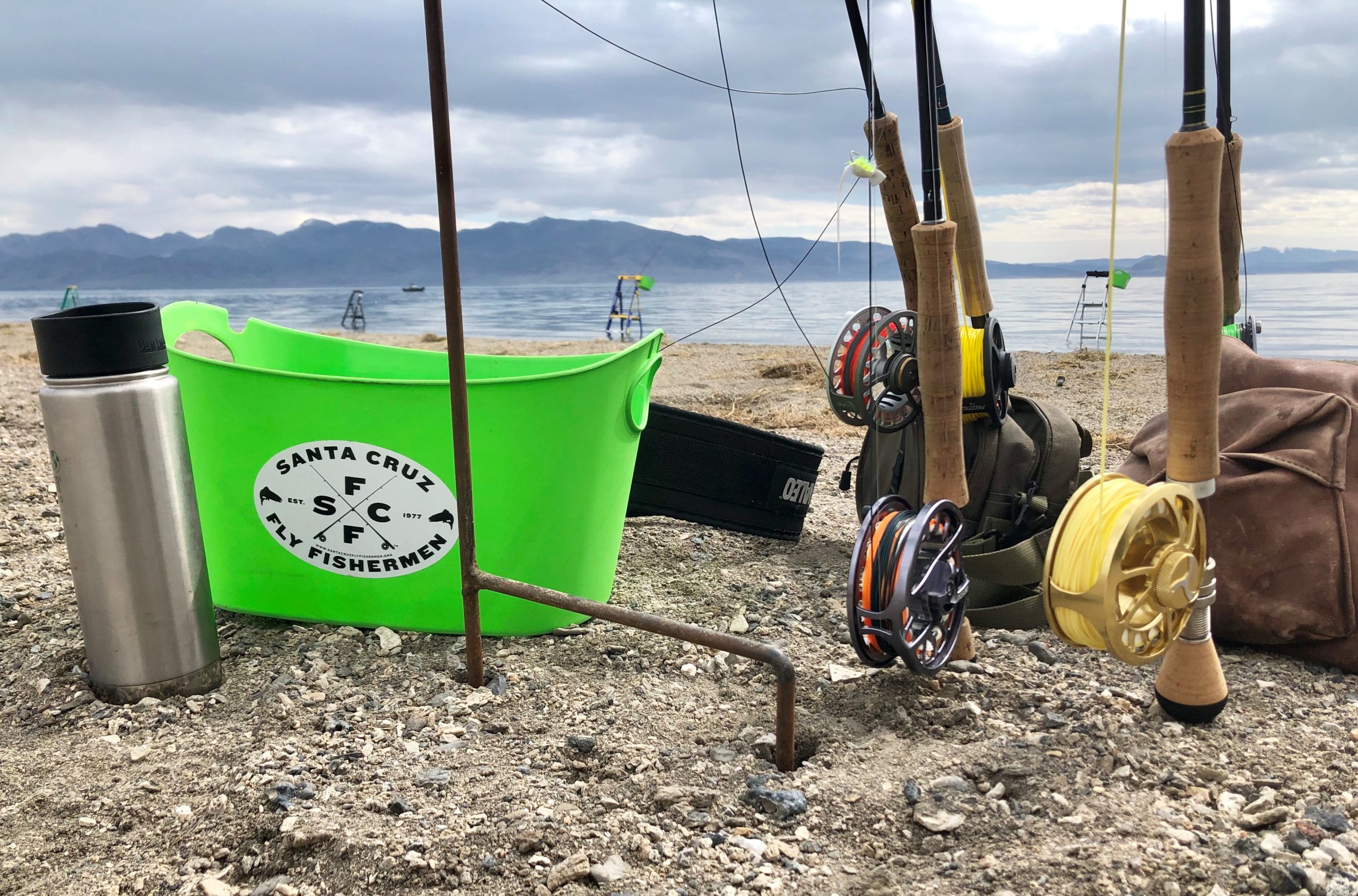 April –
A year ago after our last physical meeting in March,  I was cracking jokes about Elaine's fly-tying class saying she was going to be tying a new fly.  The Covid-19 – a real deadly fly.    I'm sorry I made that comment.  I suppose none of us realized what this last year would be.
Fast forward.  I'm envisioning the potential of our actually having a meeting at the Grange in September.
May and June will be Zoom with great speakers.   July will be no meeting as we always take 4th of July week off, and then August we're planning our annual out-door BBQ, as one of the ways we can start to meet again.
This last year has been one of opportunity for sure.    I remember a manager I once knew, who related every problem to be an opportunity.   Opportunity to turn something bad into good.   If you have yet to attend via Zoom -please let us know how we can help you.   We are having a lot of fun at these meetings, and the information we're all sharing, and our speakers have been hanging out with us being an enormous wealth of information and resource.
This month, you have to join us on Zoom for the April Rogue River exploration, top to bottom, every species, every season, what to fish with, when, …  Trout to Steelhead.   James and Kait from Humble Heron Fly-Fishing.   Don't miss this one, if a not-too-distant destination is in store for you this Spring, Summer, or Fall.   Super opportunity to explore this relatively easy to reach, prolific fishery and beautiful country.
Social Media –
I need to give a big shout out to Jerry McKeon and Scott Kitayama, two of our newest board members who have taken SCFF into the 21st century, big time.   Don't "poo-poo" "social media" if you haven't seen Instagram.   It is one of the best venues for fly-fishing resources on the planet.    Destinations, flies, techniques, stunning photos and videos.   And, with our own page, we are posting our own photos and videos.   Please reach out to Jerry and Scott to send them some of your own photos and videos we can use for the Santa Cruz Fly Fishing page.
Elaine's fly-tying classes on Zoom, continue and have been a lot of fun.   All you need is a vice, your tools and Zoom – we supply the fur, feathers and fun.
Steve Rudzinski has been our Conservation Chair, and past President, but he has taken to these Jade Street Casting afternoons on Saturday with even more fun.   Totally social distance casting practice.   Watch for more coming soon.
Our Spring Surf Perch fish-outs are also starting again, so watch the Google Group email and news-letter/website for upcoming events.   The perch and Stripers – are biting.
Lastly – I am still looking for more of you interested in bringing your talent and interest to the board as SCFF continues to blossom the next 40 years.     Please reach out to any of our board members, even me, if you are interested in doing something fun as part of the board and the structure of the future.   This is your chance to broaden the horizons, bring new ideas and more fun.   Let me know.
See you soon.    Tom
Posted on March 31st, 2021