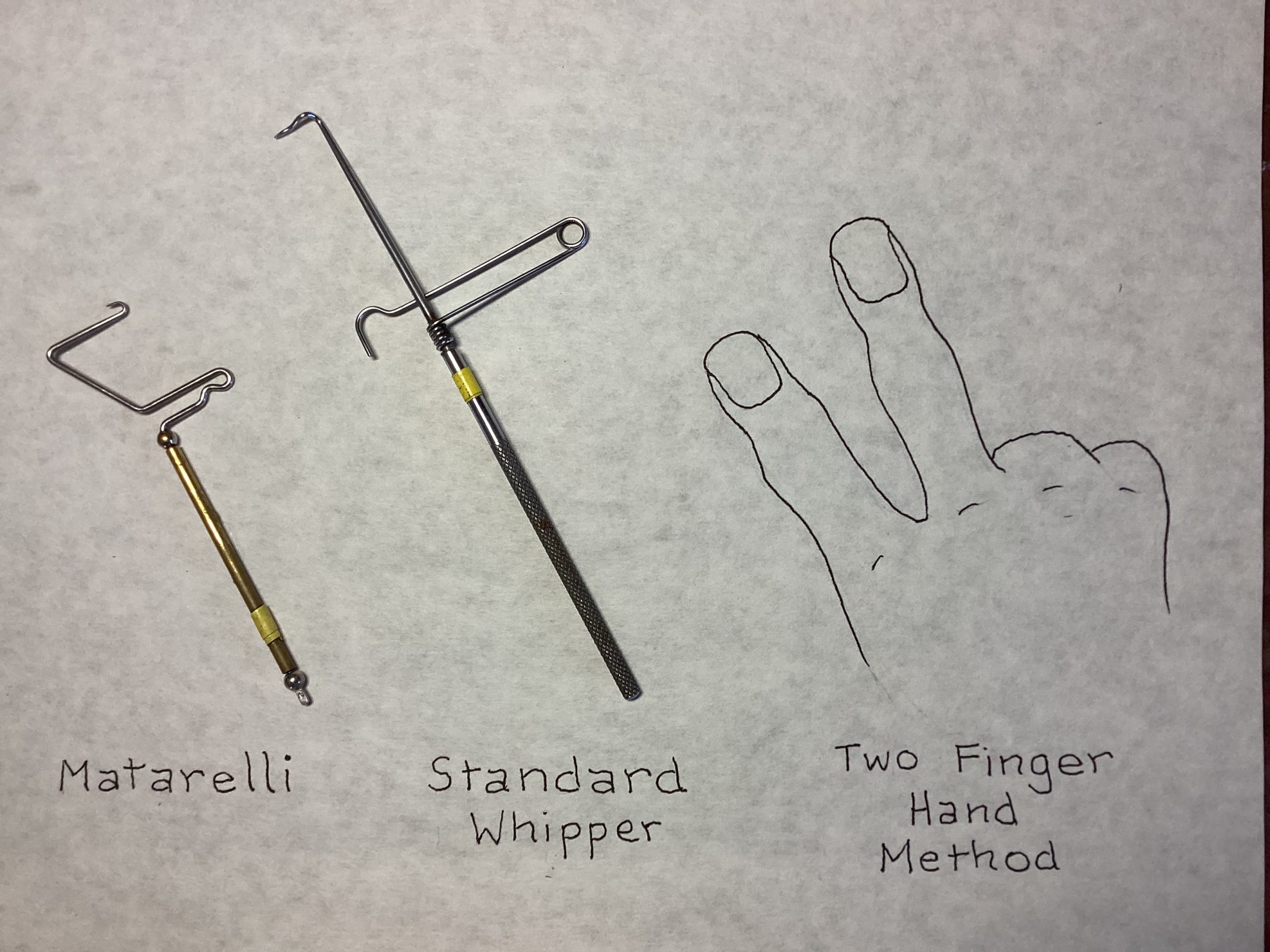 Instead of featuring a specific fly this month, using the "whip finish" method to tie your favorite fly will be discussed.  Having the skill of tying the knot to complete your fly using a "whip finish" is very important for certain flies. Some folks use the method more often, for they just find it easier when they get the hang of it. There are 3 methods to accomplish this:
 Whip finish tool that's referred to as a Matarelli (there are other similar brands but this is the most commonly used)
Standard whipper (a very old style tool and trickier to use)
Hand method (the only method available before there were tools and uses 2 fingers)
Specific flies that require this method are any that must be tied off behind the material on the hook, ie: beaded flies, poppers. You can use this method on the fly being tied at the fly tying class this month but won't be required. This is a great time to learn how, refresh your skill, or learn a new technique. There are numerous demonstrations on YouTube for all 3 methods. Just ask for  "whip finish demonstration for tying flies".
I found the one done by Copper Landing Fly Fishing was well done for a Matarelli. Check them out and do some practicing on a bare hook.
Posted on November 17th, 2021