mobile scrollable table
| EVENT NAME | EVENT DATE | SPECIES | FISH MASTER |
| --- | --- | --- | --- |
| Mammoth Fishout – UPDATED – | Sep 23 - Oct 07 | Trout | John Cook fishmaster-- (831)688-1561 or (831)234-6515 |
| October surf fishout – Beer Can | Oct 07 | | Sam |
| Kelly Lake – Watsonville (bass, crappie) – CONFIRMED Oct 14 | Oct 14 | | |
| O'Neill Forebay 'Stosh' Memorial Fishout | Oct 19 - Oct 22 | | |
| Pyramid Lake Fish-out April 1 – April 7, 2024 – New Info | Apr 01 - Apr 07 | Lahontan Cutthroat Trout | Mike White - (831) 706-5556 |
---
Sep 23 : Mammoth Fishout – UPDATED –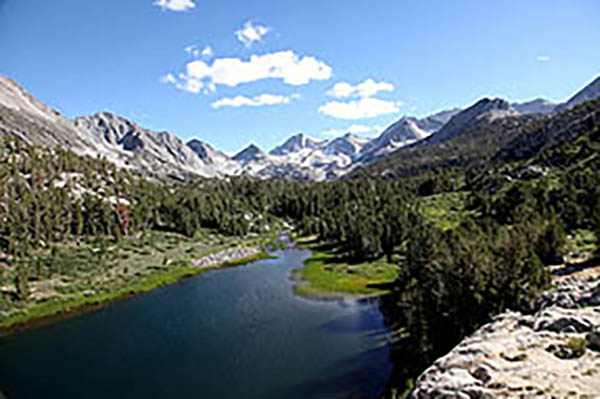 Mammoth Lakes
(Click for address and map)
Fishmaster: John Cook fishmaster-- (831)688-1561 or (831)234-6515
UPDATE
Both weeks of this Fishout has been filled. I am maintaining a waiting list. There are three people on the list currently. If I get enough I will think about getting another condo. Please email or contact me directly for inquires. 
John & Elain Cook – Fishmaster
(831) 234-6515
coookin@gmail.com
Dates:  This Fishout will take place over two consecutive one-week periods. You may sign up for one or both weeks. Week 1: Sept  23 – Sept 30 .       Week 2: Sept 30 – Oct 7.
Location: The town of Mammoth Lakes is located on the eastern side of the Sierra, 6 or 7 hours drive from Santa Cruz. There are many lakes and streams in the area to fish.
General: We will be staying in condominiums in the town of Mammoth Lakes. Condo has a lovely hot tub, so bring your suit. Two people per bedroom. Most people bring a sleeping bag to share queen size bed or a pad and sleeping bag to sleep on floor. A private room option is possible at an increased fee.
Cost:  Shared single:  $450/wk, $900/2 wks,   Private room:  $800/wk,  $1,600/2 wks.   Dinner guests:  $20/meal
Food Preparation: Breakfast and lunch items will be purchased by the Fishmaster ahead of time. Each person will be assigned a Kitchen Day. On that day, tasks will include setting out breakfast and lunch items, store unused food, and preparing the evening meal and clean up afterwards.
SignUps: Call John Cook letting him know which week, both or private room. A significant down payment is required to secure our spot we need people to sign up as soon as possible. Should you need to cancel, you can find someone to take your place and get your money back.
Contact Ph #'s (831) 234-6515, (831) 688-1561
Covid Issues: TBD
Oct 07 : October surf fishout – Beer Can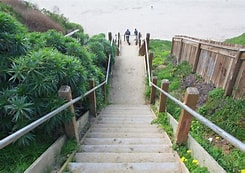 Beer Can Beach
(Click for address and map)
Fishmaster: Sam
Our October surf fish-out is the last one scheduled for 2023 and will be at Beer Can Beach in Aptos. It will not be at Palm Beach. Beer Can is accessed by stairs on Via Palo Alto street in Aptos, between house numbers 1074 and 1094.
We will meet at 06:50, sunrise is at 07:08 . This is a residential neighborhood, so just gear up, sign my log and head quietly to the beach rather than congregate and talk that time of morning. If you need a stripping basket or flies, I will have them.
Starting about 9 am, Mike Lovejoy will be serving us breakfast on the deck at his home just up the street at 115 Driftwood Court. Normally we don't ask for an RSVP, but if you do plan to attend breakfast, please let me know. Just drop me an email will be fine. sambishop@totlcom.com
TIDE: High tide is a plus 4.0 at 07:55, so we will fish the crest of the tide from high flood to slack tide, to ebb.
It will be a great time with lots of fish and great comradery afterwards at Mike Lovejoy's home.
Oct 14 : Kelly Lake – Watsonville (bass, crappie) – CONFIRMED Oct 14
(Click for address and map)
Fishmaster:
Fishmaster:
Scott Kitayama
Location:
Kelly Lake in Watsonville (Private lake limited to 10 people)
Species:
bass,  crappie, bluegill
Duration:
1 day
Registration and Cost:
No Cost, but you must contact Scott as the number of people fishing is limited.  Contact at scottkitayama@gmail.com.

I am waiting on confirmation on this date, however I wanted to gauge the interest in this outing and put together a list of who wants to go whether on Oct. 14th or another date.

Meeting time and place:
Be ready to leave the Starbucks at Riverside & Hwy 1 at 7:00 am.  Saturday Oct 14.
Equipment:
Need to have float tube or kayak to fish the lake.    PFD required and walkie talkie encouraged.
6 wt with intermediate line for stripping leaches or bait patterns.

6 or 7 wt floating line for poppers or float-n-fly

Flies:
Topwater:  frog pattern, sliders,  gurglers, poppers

Stripping:  bunny leach, midnight cowboy, micro-clouser

Indicator:  balanced leach, crappie jigs,  hares ear (sz 10 and larger)

What To Expect:
Hopefully, cooler fall weather will kill off the weeds and get the bass .    There maybe  top water action, but most of the fishing will be done with a float-and-fly setup or stripping leaches and bait patterns.
Food:
Bring lunch
Fishmaster Contact info:
Scott Kitayama

650 279 5871

scottkitayama@gmail.com
Oct 19 : O'Neill Forebay 'Stosh' Memorial Fishout
(Click for address and map)
Fishmaster:
Event: O'Neill Forebay 'Stosh' Memorial Fishout
Date: Thursday October 19 to Sunday October 22
(I chose this weekend for it's 'skinny' moon, less night feeding for the fish)
Target Gamefish: Striped Bass
Location: Medeiros Campground located on the Southern Shoreline of the O'Neill Forebay, access off of Santa Nella Blvd. (Highway 33)
Hosts: Kevin Murdock   troutdock89@gmail.com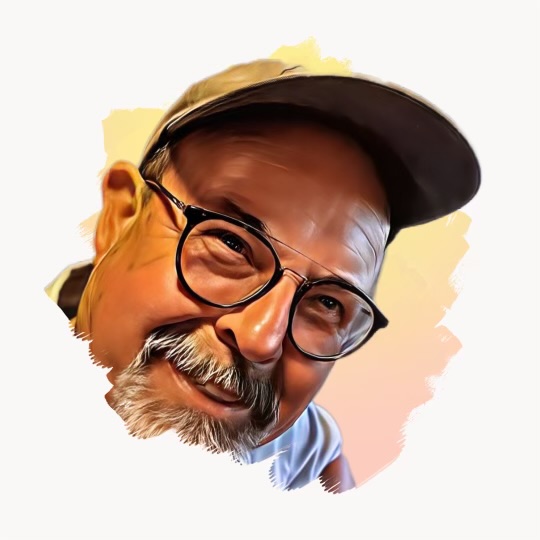 These are primitive campsites so bring your own water. There are tables, sun pavilions, and chemical toilets, or outhouses and fire rings. No open fires are allowed outside of the rings.
We (brother Terry & I) will be camping as close to site 29 as we can get. This is a first come, first serve campground, so no reservations are accepted. Float tubes can be launched near the campsites, but boats must be first inspected, then launched from the
San Luis Creek Boat launch. Boats may not be left on the lake overnight. Boaters would be wise to exit prior to the closing of the entry kiosk. The ranger can place a seal on your trailer, allowing you to bypass the inspection process the next morning.
The rangers at the kiosk by the Medeiros entrance may insist that your float tubes need inspection. make sure they're clean & dry.
Equipment: 8wt rods with fast sinking lines. Some anglers will occasionally use a floating line with a 'gurgler' type fly
Flies: Lee Haskins San Luis smelt, 'Deceiver' type patterns in red, white, chartreuse, the aforementioned gurglers and poppers.
Float tubes (may require inspection for quagga mussels)
Fins, sunscreen, polarized glasses, life vest
Links: 
https://mengsyn.com/ A fly-fishing addict who fishes San Luis Reservoir and the Forebay.
http://www.danblanton.com/ Long time local fishing guide.
Forebay Water level:
https://cdec.water.ca.gov/dynamicapp/QueryDaily?s=Onf
There will be a signup sheet at our September and October meetings. We'll also create a list for those hoping to participate in a pot luck Friday evening in honor of Steve 'Stosh' Rudzinski.
Weather conditions can vary dramatically, so it would behoove members to check prior to departure. You could email me or just get conditions on-line. High winds can cause the lake to be closed to all vessels.
This is one of our nearest Fishouts, with the possible payoff of a double digit fish! Don't miss out!
Clinic for club members new to the Forebay.
On the morning of Saturday, October 14th, there will be a clinic for members who have not fished the Forebay before.  More info at:
Apr 01 : Pyramid Lake Fish-out April 1 – April 7, 2024 – New Info
Pyramid Lake
(Click for address and map)
Fishmaster: Mike White - (831) 706-5556
Pyramid trip starts the Monday after Easter in 2024.    SCFF will have 5 trailers which means lots of folks will be attending.  This is a bucket-list fishery.

The Pyramid Lake trip is one of the best-attended fishouts the club has, and for a good reason. Lahontan Cutthroat Trout cruise parallel to the shore in easy casting distance from shore. Cost for the week including meals and lodging and is around $300+ per person depending on the number in attendance. You need not fish all six days as there may be openings (usually later in the week.) Contact Mike for more details (831) 706-5556, to check on openings, or be put on a waiting list. First come first served.
You can also make your own arrangements either by bringing your own RV (Pyramid Lake Lodge has hook-ups and sells permits to park on the any of the beaches along the lake) or staying in Reno. Reno is 45 minutes away. Call Pyramid Lake Lodge to inquire about last minute cancellations in their cabins as well (775) 476-0400 and check out their website to see what the cabins look like at www.pyramidlakelodge.com. The General Store in Sutcliff offers meals on selected nights only to those who call in before 2:00 PM. Check at the General Store for details.
Equipment: 6-9 weight rods with hi-speed, hi-D shooting heads or fast sink integrated lines to fish the bottom in 6 to 9 feet of water, and a floating line for indicator fishing. You should bring a stripping basket and a ladder that will accommodate it. A ladder helps to get you up out of the cold water and enable you to cast out to where the fish are. You can still catch fish without one but not with near as much consistency.
Flies: Woolly buggers in black, white, purple, olive, midge, caddis and mayfly nymphs to name a few. If as in years past the Confab in February is offering the opportunity to see how some of the best Pyramid patterns are made plan to attend and bring a vise and tie some yourself. Flies may also available from club member Jim Hall who ties some very good flies specific to Pyramid cutthroat as well as other species at reasonable cost. His number is (831) 713-6835. There is a general store with provisions as well as tackle and an assortment of flies.
How to get there: Take US 80 to Reno-Sparks, take the Pyramid Blvd. off ramp and go north about 35 miles. Crosby Lodge is at Sutcliff, near the Ranger Station.
 If you have any questions about equipment or how to get there, check the "Gearing up" columns in the March 2007-2009 archives on our great club website, or call Mike White at (831) 706-5556. 
If you are considering going to Pyramid again this year with the club and you have not already done so, please contact the person who is booking the trailer you stayed in last year. Trailer-masters, if your trailer has gaps or cancellations, you can call Mike so he can pass the names of members who don't have lodging to fill the empty spots. 
Fishing, Camping, and New Ladder Regulation:
Fishing and camping permits can be purchased online prior to the fish-out. We would highly recommend doing this. Go to www.plpt.nsn.us to obtain your licenses. There is also an RV Park available at (775) 476-1155.
As with any great fishery there are always a long list of rules and regulations. We would recommend you review them on the website above. Suffice to say those of us who have been going to Pyramid Lake for many years are a good source of information as well. We will help inform and guide all newcomers.  15.6 USE OF LADDERS, ETC. Any ladders, milk crates, boxes or other objects used in the water as a fishing aid must be occupied or closely attended (i.e. remain in the area) by fishermen at all times. Any person who leaves such objects unoccupied in the water for more than one hour will be deemed guilty of littering. 15.6.1 Fishing aids described above must have a permanent tag affixed that has the name, address, and phone number of the owner of the fishing aid. If the permitted angler using the fishing aid is not the owner, the owner will be the responsible party for any infractions by the permitted angler. 
This year we have five trailers reserved. (6,7,8,9, and 10) As of September 1st 2021 we have 5 openings available. These openings will fill up quickly, so contact Mike immediately at (831) 706-5556. Last year was an incredible experience with many fish over 15 lbs brought to the net. If you cannot commit early and make it into one of our reserved trailers you can always make your own arrangements by contacting the Pyramid Lake Lodge at (775) 476-0400.
Mike White (831) 706-5556, lumberguy73@hotmail.com
NOTE: Due to insurance regulations, all attendees must be paid up members of Santa Cruz Fly fishermen, so get your membership paid up if you haven't done so yet.
Posted on January 25th, 2022