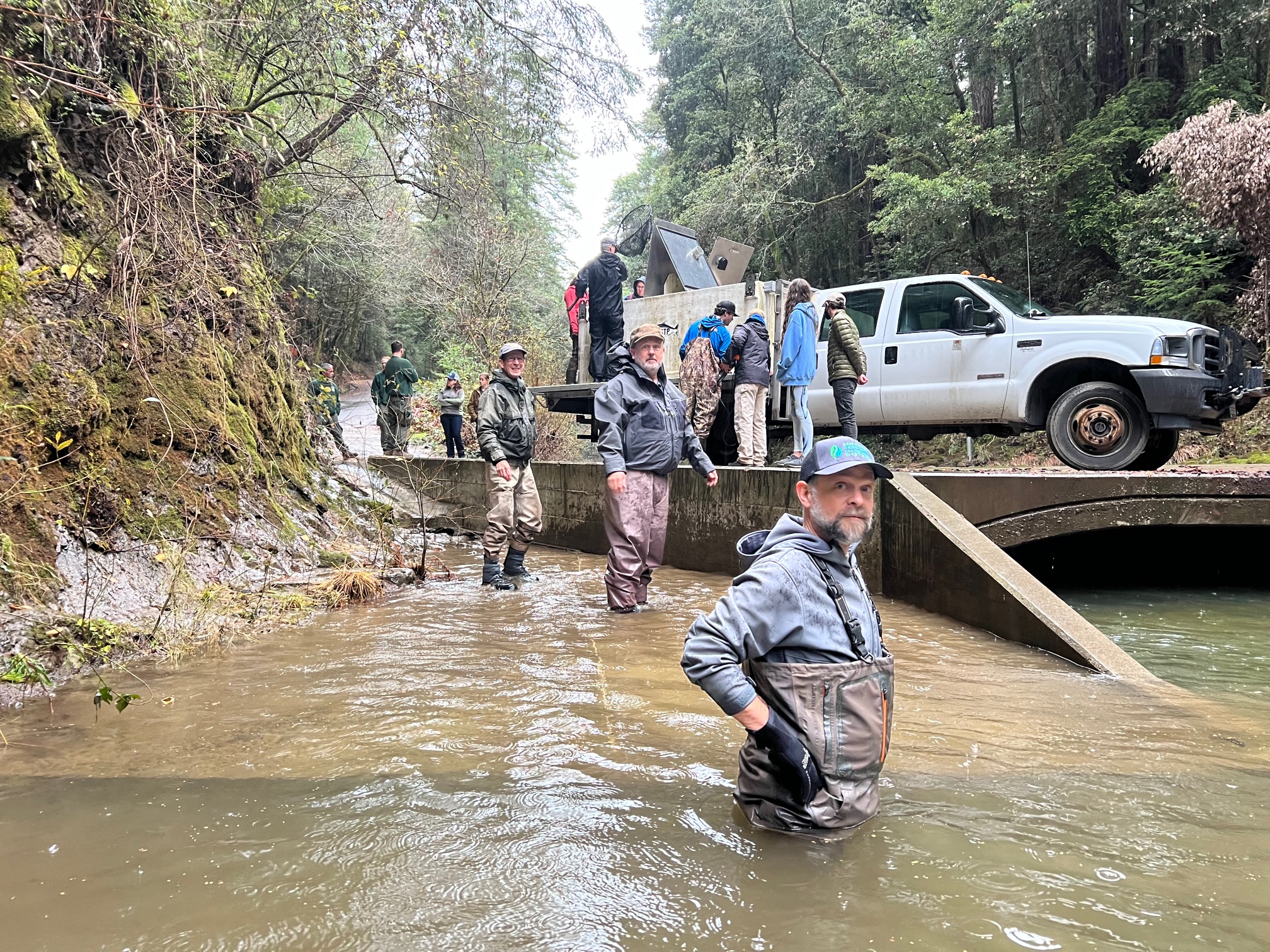 Our club has been active lately in supporting local conservation groups.  This is an important aspect of the club mission where we can help improve, repair and sustain the fishery—especially on a local level.  Here are a few noteworthy events.
Coho Salmon Release with MBSTP
Late last December, Jeff Gose, Jerry McKeon and I helped the Monterey Salmon and Trout Project release adult Coho Salmon into two locations in Pescadero Creek.  These fish began life at the MBSTP at the Kingfisher Flat Hatchery near Davenport.  After the CZU fire hit, they were trucked up to the Warm Springs Hatchery in Sonoma County where they were raised to adult spawn maturity.  These fish were RFID tagged so each one can be identified in the future.  The three of us were all able to shuttle the fish from the truck and handle some as well as revive a few.   Some of the fish were in the 6 pound range.  Here is a quote from Jerry McKeon that I think expresses Jeff and my sentiments as well:
"Helping MBSTP release over a hundred Coho into Pescadero Creek was very rewarding for me.  As anglers we have the unique ability to help revive fish that don't immediately take to the new water.  I was also very impressed by how well a group of mostly strangers worked together.  Everyone had a sense of urgency and a single focus of getting these salmon safely into the creek.  It was a real privilege to be a part of and if the opportunity arises again, I'll happily raise my hand. "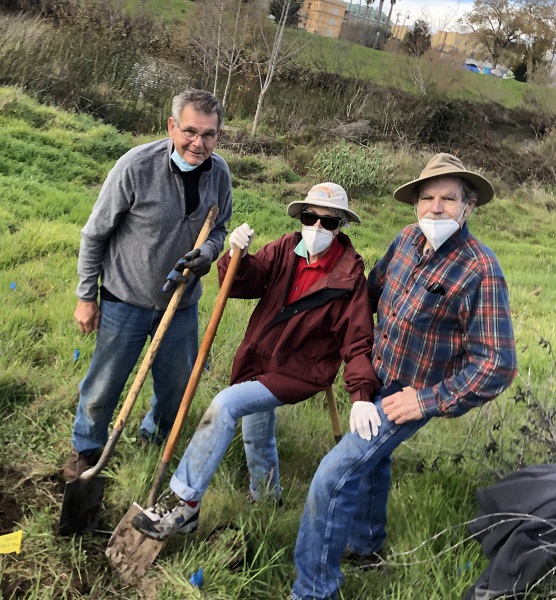 Coastal Watershed Council January River Health Day
On January 15th, our own Elaine and John Cook, Jeff Slaboden and Camille Padilla volunteered their time to help plant and maintain native seedlings along the banks of the San Lorenzo River to increase biodiversity and revitalize the river ecosystem.  I spoke to John and Elaine and they both said it was a worthwhile and rewarding experience.  Good work and thank you all!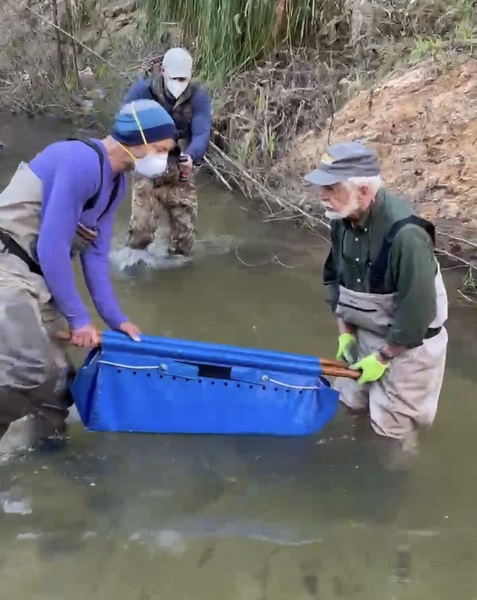 Coho Salmon Release with MBSTP—Part Two
On January 19th, member Sam Bishop assisted MBSTP with a follow-up release on Pescadero Creek.  Sam said "They are ripe and ready to spawn. We hope they will do that right there near the release so their kids head out to sea next year."  Amen!  Thank you Sam helping out and for serving on the board at MBSTP.
Posted on January 25th, 2022