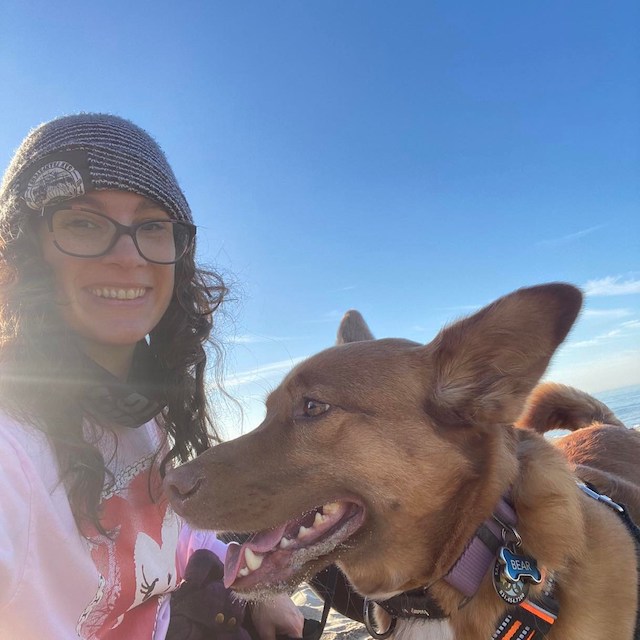 Hi all, 
I recently joined the club, and missed the June meeting so I hopped on the Google group to say hello and next thing I knew I was at a board meeting raising my hand to serve as the new Secretary. I'm not sure exactly what happened but I'm definitely pointing fingers at Bob Peterson, Tom Hogye and Kathy Powers. 🙂 How can you say no to such a charming group? Kidding aside, I'm super excited to be a part of the club and looking forward to being involved.
I'm a bike industry nerd with a background in event marketing & project management. I grew up on the lower Westside of Santa Cruz and worked as a local bartender for a decade, so I'm pretty reliable for making a mean Bloody Mary too. I'm a lifelong lover of the outdoors but I'm brand, brand new to fly fishing – as green as you can get. I'm currently nose down in books, practicing casting and learning the basics, and having a great time making a fool of myself off the docks at Loch Lomond. 
One of my long term goals is to learn surf casting as that's such an accessible option in our area. I haven't learned the double haul yet so I've got a long way to go. 
Sadly I'll be on a work trip during the August BBQ, but hope to meet many of you at the casting meet-ups and fly tying classes. I'll be the overly enthusiastic one with the clear need for help. 
All the best,
Emily Marriott
---
Editor's Note:   Don't be shy, we would love to highlight you as a featured club member.   If you are interested, take a look at Tom's President's note and send in a spotlight!
Posted on June 21st, 2022