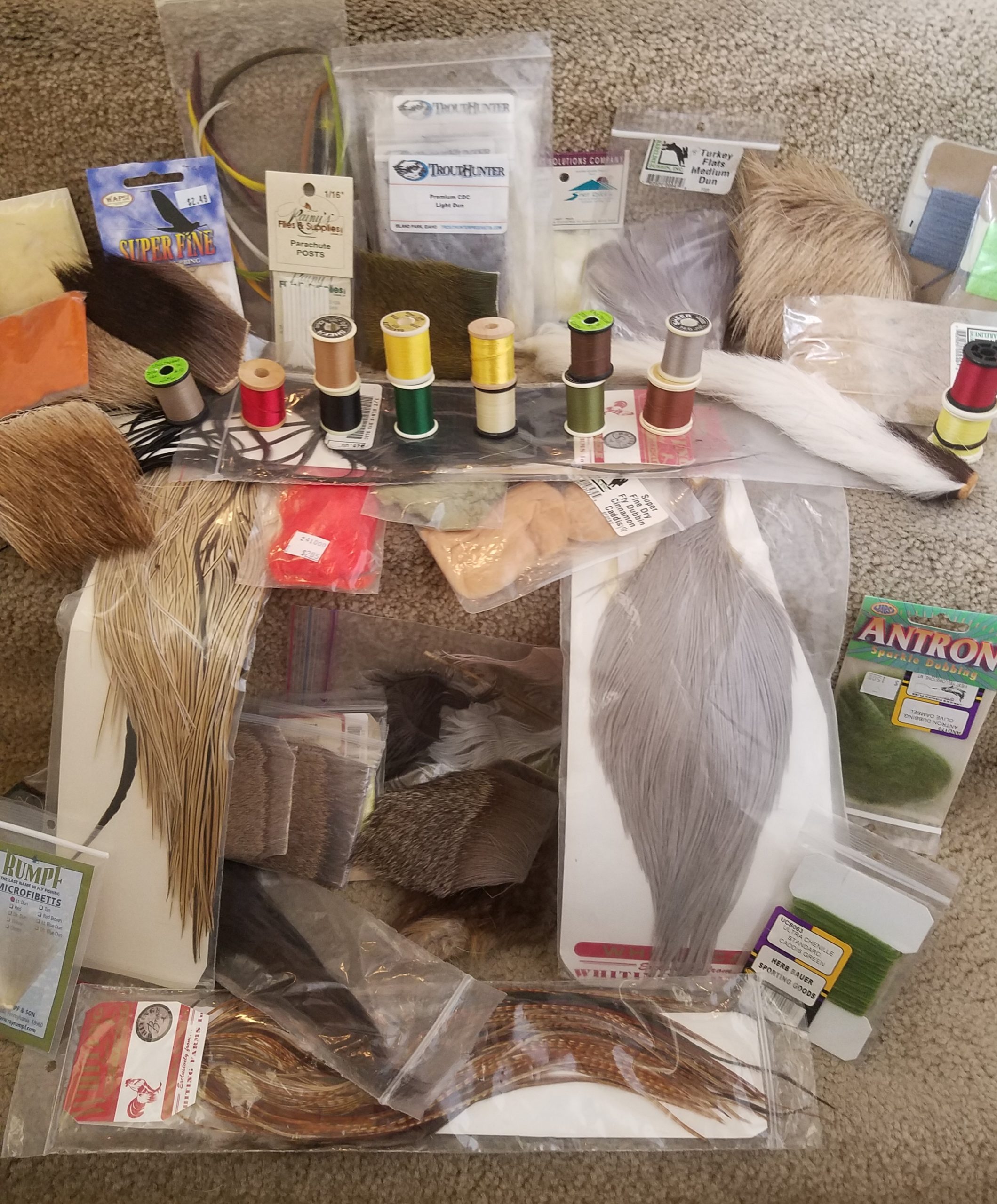 No rods, no reels, no bottles of questionable booze; this month's raffle is all fly tying materials. Our queen of fly tying, Elaine Cook, waded through thousands of dollars worth of new donated materials to come up with eight different treasure bags stuffed with hundreds of dollars worth of quality tying materials as follows:
Bag 1 Nymphs
Bag 2 Drys
Bag 3 Terrestrials
Bag 4 Buggers/Streamers
Bag 5 Small flies
Bag 6 Ocean/Surf
Bag 7 Stripers
Bag 8 Beginners
Ticket purchasers should designate which Bag they wish to have their tickets applied toward. The more tickets purchased, the better your chances are to win. I really gotta' say, this is some nice stuff!
To purchase tickets, click on this link: https://santacruzflyfishing.org/raffle
Raffle tickets go for a dollar each, $20 bucks gets you 25. Ticket office is open and closes at noon on the day of the meeting
(Wednesday 8/3). Tickets will also be available at the door the night of the meeting/BBQ/swap meet. Need not be a member to participate or be present to win.
Questions? Call or text Jeff at 831-234-0033
BTW!
Great door prize/everybody attending gets a free ticket: $50 gift card from the The Fly Shop in Redding.
Posted on July 31st, 2022