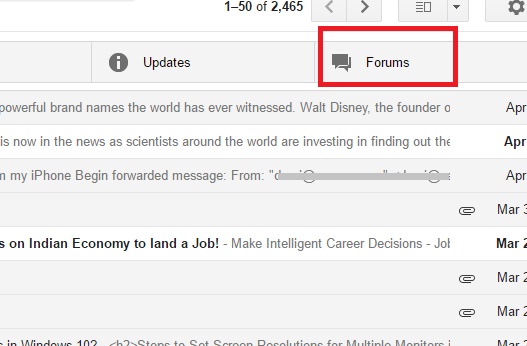 I have been enjoying the banter on Santa Cruz fly Fishing's Google Groups especially when new members ask questions. So I was surprised when I heard a member say that there are too many Google Groups emails or the subject line doesn't make sense. I'm guessing this person's emails all go to a single inbox and is messy, so this is a tip to manage your inbox.
Think of your inbox like a fly box, if you only have a few flies, they can all go into one box. After a while, you have dry flies, wet flies, streamers, poppers and your one fly box turns into a big ol' mess. Just like having separate boxes for different flies, you can have separate email folders for different subjects.
Gmail :
For me, Google Groups emails go into a separate tab called Forums so I don't have to look at them until I am ready. Here is a link to a video on how to set up Forums: https://youtu.be/dRCOX-4nE7c
Other email viewers like Apple Mail, Yahoo, Outlook, AOL:
Since I haven't used any other email reader in over a decade, I am not brave enough to provide instructions. I suggest you search google to find info on "moving new emails to folders using filters".
Another solution:
Send an email to Bob Peterson robert6367@gmail.com or Scott Kitayama scottkitayama@gmail.com and request changing the way you are receiving the Google Groups emails:
Don't send email updates: you won't receive emails but you can still access the group messages, by
double clicking on the group, then open and respond to any message within the list.
Send daily summaries: you will receive one daily message if any message(s) are posted.
Combined updates: One message with 25 responses in that message.
Every new message: (default) You will receive an email message for every new message or response is posted.
Hope this helps someone.
Posted on October 26th, 2022