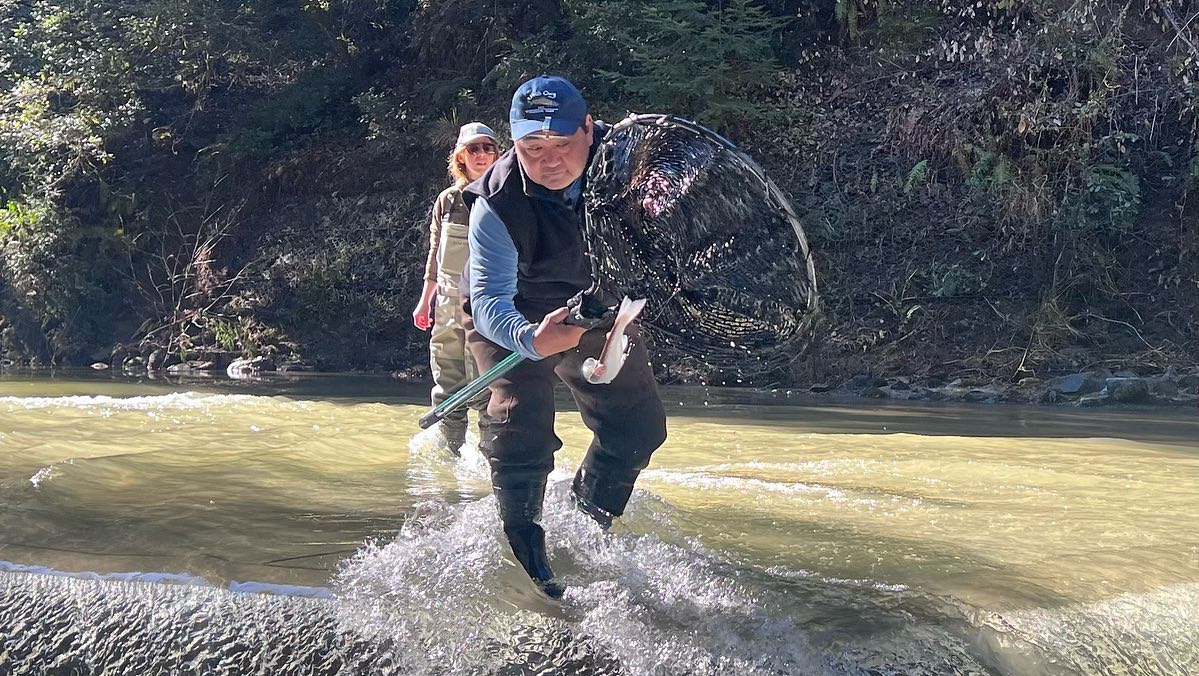 If you are like me, I joined the Santa Cruz Fly Fishing club because I wanted to learn technique and find fishing friends. Joining the club (and joining the Board) really opened by eyes to the issues of conservation; I had limited knowledge of the environmental issues effecting our sport and unaware of the conservation activities to improve the habitat of our fisheries. Also, I had felt that our small club donations couldn't  help that much.  I don't believe that anymore.
I now believe that individuals and grassroot advocacy can make a big differences. I believe because I have seen it with my own eyes.  I have seen reduction in smog, recovery of sea otters, saving of wetlands, removal of dams and recycling.  All of these results started as grassroot movements with people banding together to enact change, whether that was change of people's behavior (littering less, paying more for organic) or a change through local, state or national government (Watsonville Wetlands, Monterey Bay National Marine Sanctuary, Clean Air Act).   It is easy to get depressed about our current environmental issues like rising oceans,  extreme weather,  and crashing salmon population, but I gain hope by looking back at successes against past environmental challenges.     And as club members, we have a way to try and help  create future environmental successes.
For the past several years, our club has been donating around $3,000 for conservation projects and $1,600 for high school to college scholarships for Santa Cruz county students focusing on Environmental Studies. At the last Board meeting, we decided that the club could increase our donations by having a clear funding plan. So for 2023, we are doubling the size or our scholarships to $400 per student and keeping the conservation donations the same. In future years, we will increase our conservation donations as well.
We are able to pay for our club because of our increased membership size and member generosity.  With over 200 members, we will be able to cover the cost of running the club from dues, online donations, and monthly raffles. That means we will be able to direct the net proceeds from our annual fundraiser towards conservation and scholarships. The fundraiser we had in February netted about $3,500 which would not have covered our donations, but as a post-Covid reboot, it was very successful and gives us confidence that we can increase the proceeds and make it better in years to come.
Like our club, the SCFF Board is continuing to grow and have recently added Kevin McClish to be our facilities  coordinator.  Kevin has been part of the club for several years and participated in outings, meetings and fly tying.  Thank you Kevin for volunteering.
Now on to fishing!  April and May are some of the best times to fish locally and you should take advantage of the time to try out surf fishing, crappie and black bass fishing.  If you haven't done it before, put a note up on google groups asking for help.  I am sure you will get some bites.
See you on the water – Scott Kitayama
Posted on March 30th, 2023