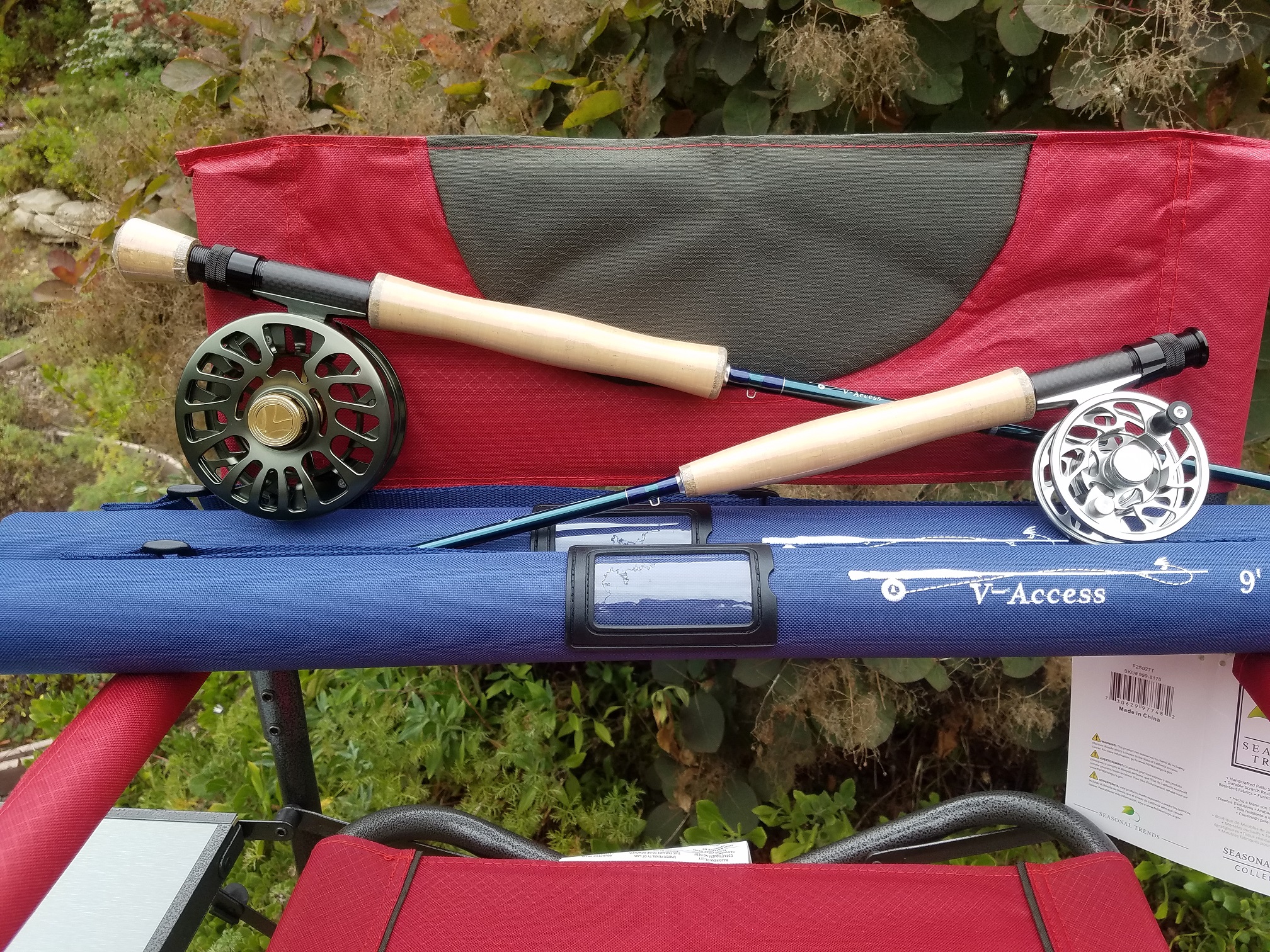 While some parts of the country see the Autumn as a time to stow the fishing gear and prepare for the long dark winter, we are blessed with some of the best fishing of the season. Think Stripers, steelhead, Pyramid giants just to name a few, then add quiet uncrowded Sierra streams to make us realize how fortunate we are.
That being said, how about some great raffle prizes?
This month we have a pair of Costa sunglasses, a heavy-duty folding camping chair or a choice of TWO V-access Rod & Reel Packages (9′ 8wt w/ arbor VII Reel or 8'6″ 4wt w/ 06N CNC Reel).
Don't miss out, buy your lucky raffle tickets.
Raffle tickets cost a dollar each, $20 bucks gets you 25. Click on the following link to purchase your lucky raffle tickets:
https://www.santacruzflyfishing.org/product-category/raffle-prizes/
The online raffle ticket sales office will close at noon on Wednesday the day of the monthly meeting (10/4/23). Club membership is not required to participate, need not be present to win.
The prize drawing will take place at the regular meeting.
Posted on September 26th, 2023