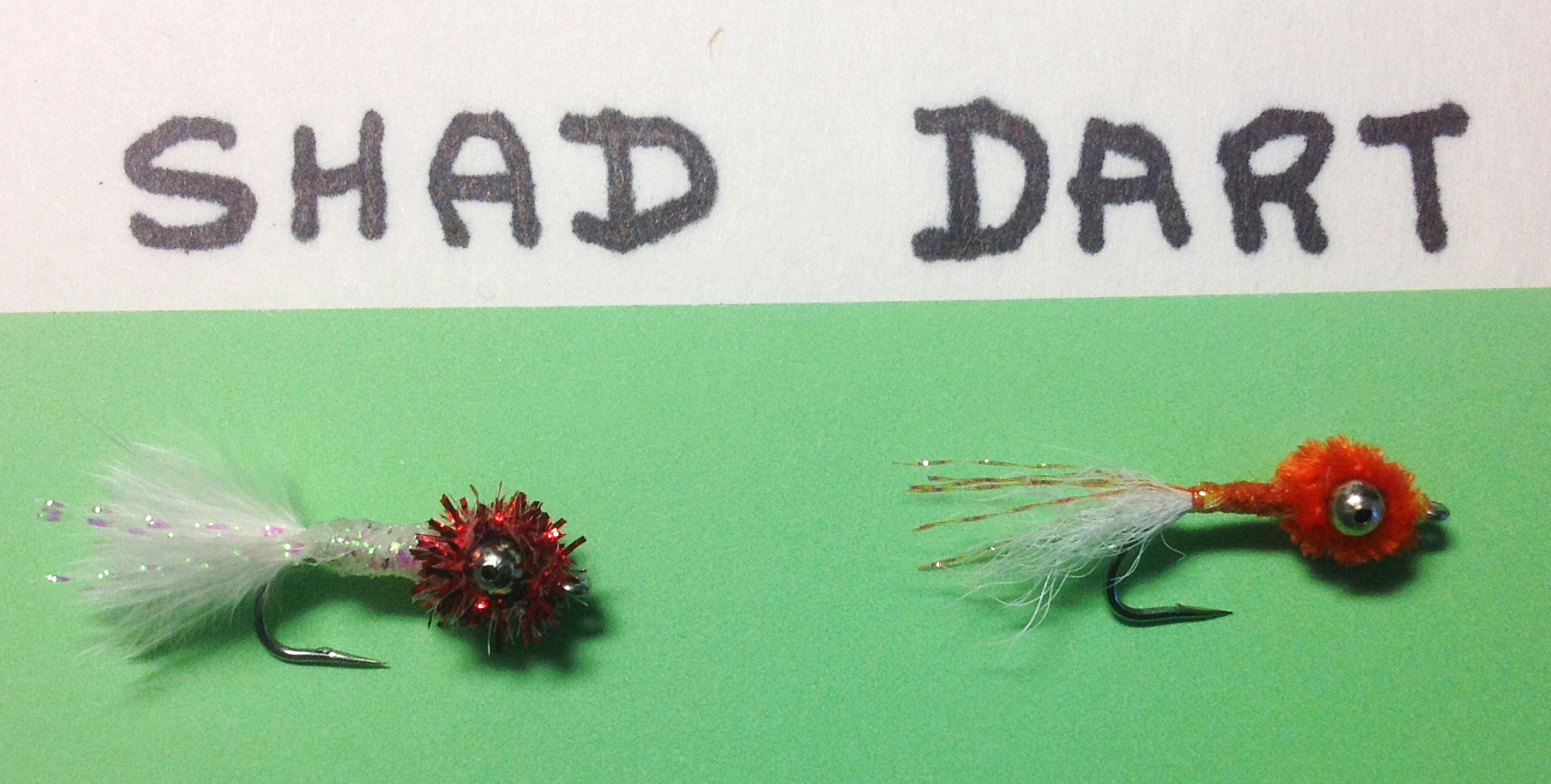 This, easy to tie, fly pattern has many material and color variations. Try using it for shad in rivers or perch in the surf. Shad fishing is right around the corner. And of course perch can be targeted usually in spring, summer and fall. Our surf fishouts will begin soon and may be an acceptable CDC outing due to the ability to practice social distancing of 6 feet or more.
Hook: Mustad 34007 or Eagle Claw 253SS , sizes 4-10
Thread: 6/0 , color to match head
Eyes: med size bead chain
Tail: marabou or calf tail, red, orange or white
Flash and Body: crystal flash, red, orange or pearl
Head: sm. chenille or crystal chenille, red or orange
Coating: Sally Hansen's Hard as Nails nail polish
Glue: Supper Glue, Zap-A-Gap or similar
Crimp barb.
Attach thread behind hook eye. Touching wraps to mid shank then forward to 2 eye lengths behind eye.
Tie in bead chain eyes on top of shank with many crisis-cross wraps and circular wraps below balls but above shank. Apply glue. Position thread at rear of shank.
Use sm. amt. tail material. If calf tail,clean out underfur. Position material on top of shank. Tips, shank length to rear. Tie in place up to bead chain. Cut excess.
Using 3 strands of crystal flash, bend in half forming a loop. Tie to top of shank withloopextendingto tipof tail. Position thread behind bead chain. Wet strands. With touching wraps, wrap forward to bead chain, then back to tail, then forward again. Tie off, cut excess. Cut loop. Apply glue to body.
Remove some fibers from end of chenille. Tie in strings behind bead chain. Position thread in front of bead chain.wrap chenille around both beads forming a round head.tie off, cut excess. Multiple thread wraps behind hook eye. Tie off, cut thread. Apply glue.
Coat body and tie off thread wraps with Sally Hansen's.
Posted on March 17th, 2020