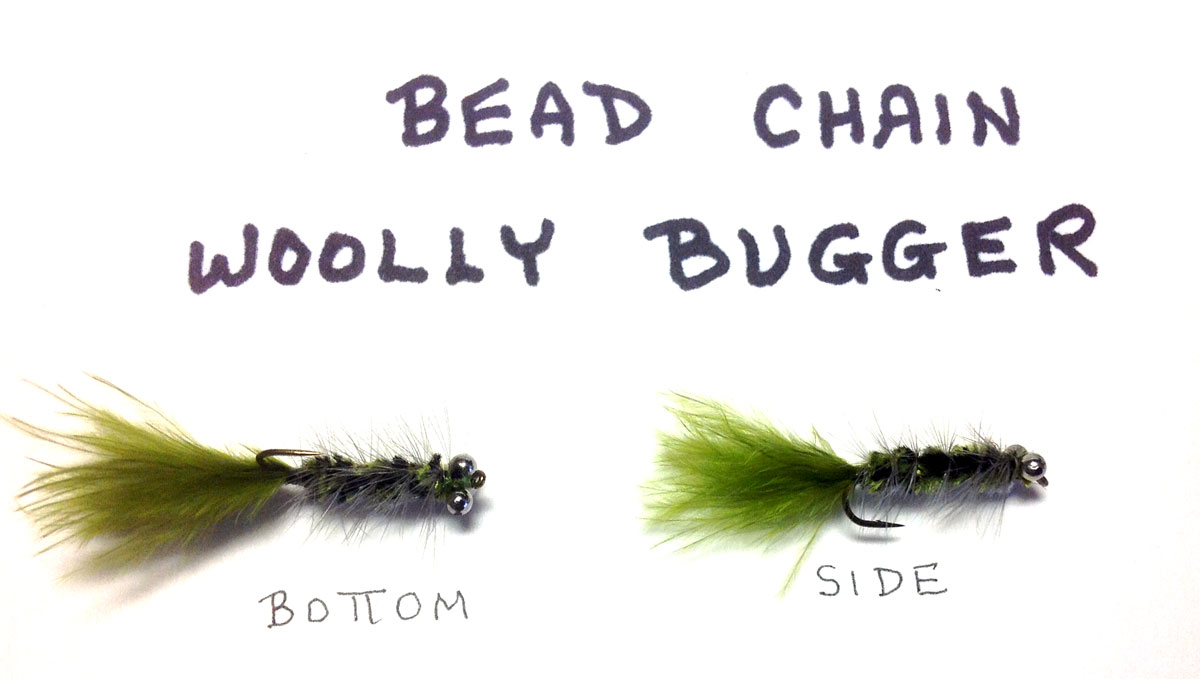 This bugger pattern is very effective when twitched or stripped using a sinking line in stillwater. It can be varied in size and color. You will find this easy to tie. Hooks: 4-12. Body Colors: solid black, mottled black/olive, mottled black/brown, mottled black/tan, mottled brown/tan. Tail, Hackle and Thread: color to match one of body colors. My favorite is as follows.
Hook: TMC 5263 size 8
Thread: 8/0 olive
Eyes: sm. or med. bead chain
Tail: fluffy olive marabou
Hackle: saddle, dun color, barbs equal to 1 and 1/2 hook gap
Body: mottled black/olive ,med. size
Glue: Super Glue , Zap-A-Gap or similar
1. Crimp barb.
2. Attach thread behind hook eye. Touching wraps to 1/3 back then forward to one hook eye length behind eye.
3. Attach bead chain eyes on top of shank with multiple crisis-cross wraps then wraps around under side of balls but on top of shank. Repeat several times. Apply glue. Position thread mid shank.
4. Position marabou on top of shank, tips extending hook length to rear of shank. Tie in place up to bead chain then back to rear of shank. Cut butts behind bead chain.
5. Holding tip of hackle, stroke bars so they stand out at right angles to stem. Tie in tip.
6. Pull fibers off 1/4 inch of end of chenille. Tie in exposed strings.
7. Position thread behind eyes. Wrap chenille forward in touching wraps. Tie off, cut excess. Palmer hackle forward in 6 wraps. Tie off, cut excess.
8. Wrap thread head in front of eyes. Whip finish. Cut thread. Apply glue.
Posted on April 26th, 2020