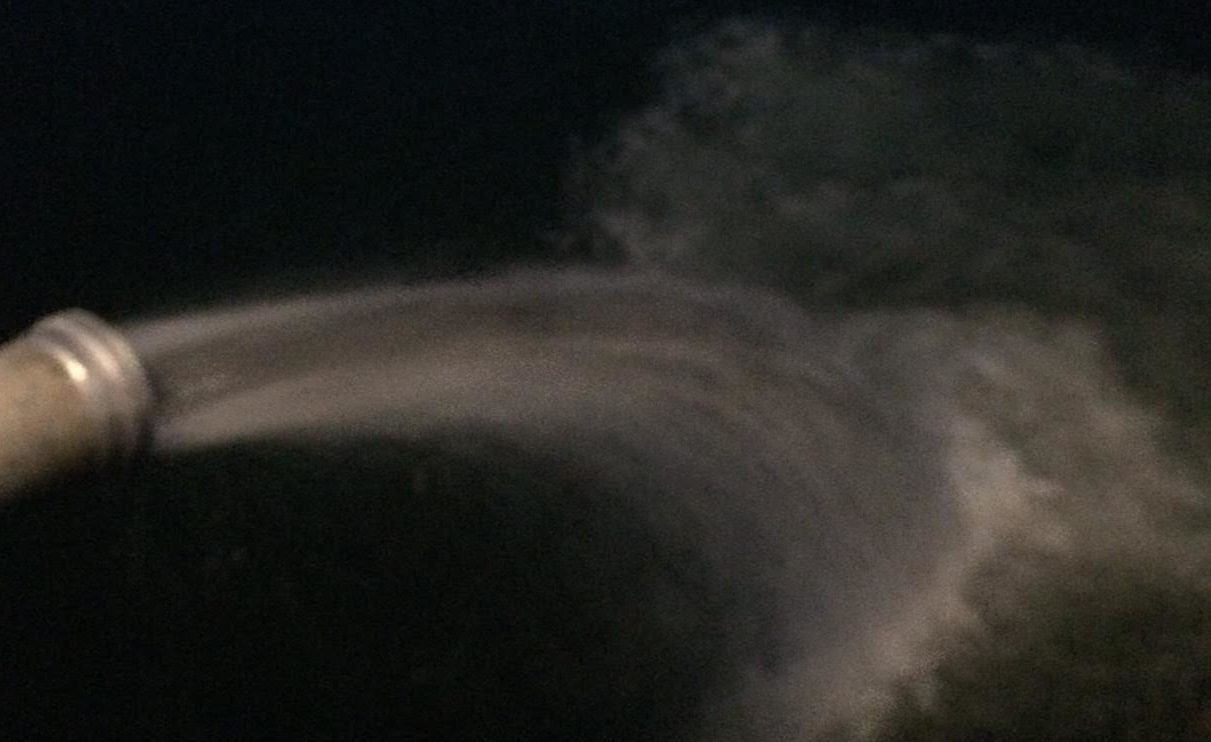 Local news: Fish and Wildlife tanker truck was in town on May 13 and under the cover of darkness, dropped its load of 160,000 Chinook salmon smolts off the Santa Cruz wharf and a drop of about 30 feet did not bother these fish at all, in fact the mortalities were low, the gulls and cormorants already roosting for the night, the same with the sea lions and harbor seals said the crew who were there to watch. Because the stocking was so easy, there was no need for volunteers like in the past where we would transport large heavy sea pens to the harbor and assemble in place, the yearly event lasted 2 weeks, fish were fed in the sea pens and released after about 5 days on the outgoing tide. Problems arose when the fish returned to the harbor and caused an influx of sea lions and fishermen along the banks trying for a 30 lb. fish, some of the kids landed the fish of a lifetime while the boat owners worried about damage to boats and lines wrapped around props and docks.
The fish were delivered to Santa Cruz first and on May 20th the same amount was released in Monterey, the mission is to enhance the fishery more than to expect these fish will spawn locally and the biologists tell us that Santa Cruz is too far south in the range for successful spawning of this species, Coho salmon are this far south but success for their returning in numbers again seems doubtful as the weather and river water gets warmer and the flows diminish in drought years.
Opening salmon season I noticed the boats returning to G-3 Dock had an equal number of wild and hatchery fish missing that little Adopal fin clipped at the hatchery. Some fish may have a tiny wire in the head that can be scanned and reveal data for the biologists. Volunteers at the launch ramp would ask to remove heads from hatchery fish. (not the wardens).
The changes to the salmon release has removed the need for volunteers from the Fly club to meet with Salmon and Trout volunteers. This was a good way to combine energies for the greater good and health of the bay and salmon fishing in particular. also we had fun and lots of laughter. The public came to the sea pens and we would let the kids toss fish pellets to the school inside the pen. The education factor is lost but the savings of running that operation was a lot and now 2 people can put a pipe over a railing and turn the fish loose.
I included photos from previous years salmon delivery to the harbor pen and the dark drop off the wharf photo is thanks to Sam Bishop, former Club president and now treasurer for MBSTP (salmon and trout project).
Slim says: If you don't like the news, go out and make some of your own. (smiley face) I sure hope the world opens up soon and we can resume our lives to some normalcy. Be good to yourselves and the earth. Slim
Posted on May 27th, 2020