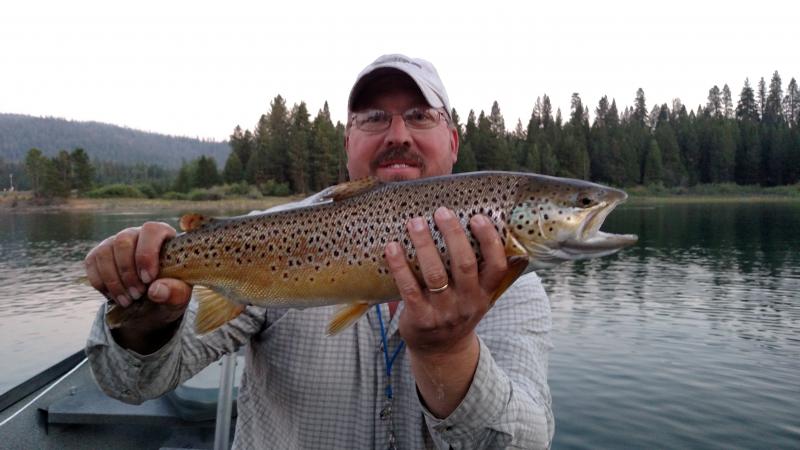 Click here to join the Zoom Monthly Meeting: https://us02web.zoom.us/j/88503582444
Lance's presentation comes at an opportune time. In a couple of months, it will be prime time – late September thru November – on these Northern California rivers. "Fishing Valley Rivers" is his newest presentation and will cover the Feather, Lower Sacramento and Yuba rivers, highlighting the what, when and how to fish these Northern California valley rivers, which offer some of the best trout and steelhead fishing throughout the year. Fall and Spring being the best times to target these rivers. Lance spend innumerable hours guiding and fishing all three rivers and during his presentation will offer insight into what he does every day on them, including flies, equipment and rigging.
Lance will join us on Zoom to share the knowledge he's gained since age 17, when he went to work at Powell's in Chico, in the fly shop and building rods. He guided for Powell's, led fly-tying and fly-fishing schools, and traveled.
During 2003, Lance and Kirsten Gray launched Lance Gray & Co., a full-service outfitter offering guided trips, fly-fishing schools, workshops and a travel agency. His guide service covers Lake Almanor, Manzanita Lake, and the Yuba, Lower Sac and Feather rivers. Lance is a signature tier for Aqua Flies, pro staff member for Sage and Rio and is a featured writer, with articles published in Angling Trade Magazine, California Fly Fisher, Fly Fishermen, Sierra Fisherman and Northwest Fly Fishing.
Lance and Kirsten together have more than a combined 50 years of experience in fly fishing. Lance started fly fishing with his father and brother Lincoln at age 7. In his teens, he began tying flies commercially for shops all around Northern California. During 1993, Lance and Kirsten started Saltwater Innovations, a manufacturer and distributor products for saltwater fly fishing. Lance's Crystal Popper, Gray's Billfish Fly, the KO Charlie line and the Raghead Crabs are all Saltwater Innovations products. Kirsten worked behind the scenes, handling day-to-day operations and running the manufacturing floor.
Posted on August 27th, 2020