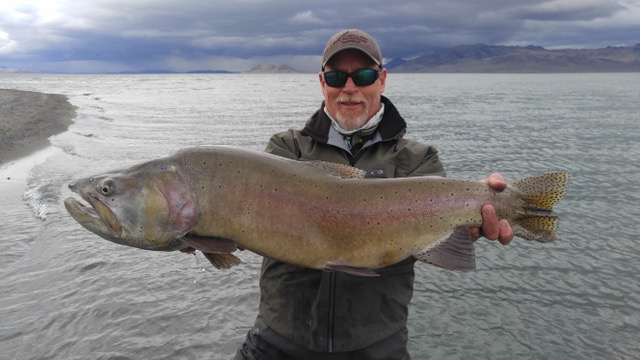 Our February Wednesday 3rd Speaker will be Joe Contaldi, who guides on Lake Pyramid until May 1st. Then moves to Mammoth Lakes. His presentation will include the techniques and methods for successfully fishing at Pyramid. Corporate and Angling Club outings as well as current fishing success. Of interest for SCFF might be a Club Outing for 10 Anglers or more, Fly fishing for giant Cutthroat. Bring your group together and enjoy a day(s) on the lake. Contaldi can arrange customized trips for everyone, regardless of angling experience. From lessons, to classes, to half, full, and multiple day we can help make your group outing enjoyable, safe, and memorable. As you will see in his presentation, he offers Ladder Chairs for each Fisherman for comfort and to allow more fishing time. These are customized trips and we tailor each trip to your liking. *Rods, reels, lines, leaders, and custom tied flies are provided cold water and non-alcoholic beverages are provided *Catered lunches are provided on applicable trips *Outings are for up to 16 people – if your party has more than 16, please contact to discuss
In our upcoming Zoom meeting, Joe Contaldi will discuss different techniques and methods for catching Cutthroat Trout, including proper equipment, fly selection and the use of his Ladder Chair to provide some relief from the cold water and maximize your fishing time.
Additionally, he will provide a current fishing report.
Posted on January 21st, 2021