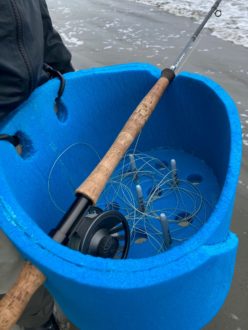 Rio Del Mar had a low tide, low waves and a flat beach for the seven club members on the August 7 surf fish-out. Flat beaches with little "structure" are common later in the summer. That all changes when the winter storms come in.
Jeff Gose, Kirk Mathew, Justin Ice, Scott Councilman, Tommy Polito, John Davis joined me at 6 am.  Some fish were caught, but it seemed like all the surf perch were born only a few weeks earlier! Then there were a couple of Sculpin in the mix too.
In the pictures, note Tommy and his hand made basket. Notice the close-up of the "Sharpie" pens he used to minimize tangling! Other pictures include Justin, Jeff, Kirk. I think I missed John and Scott.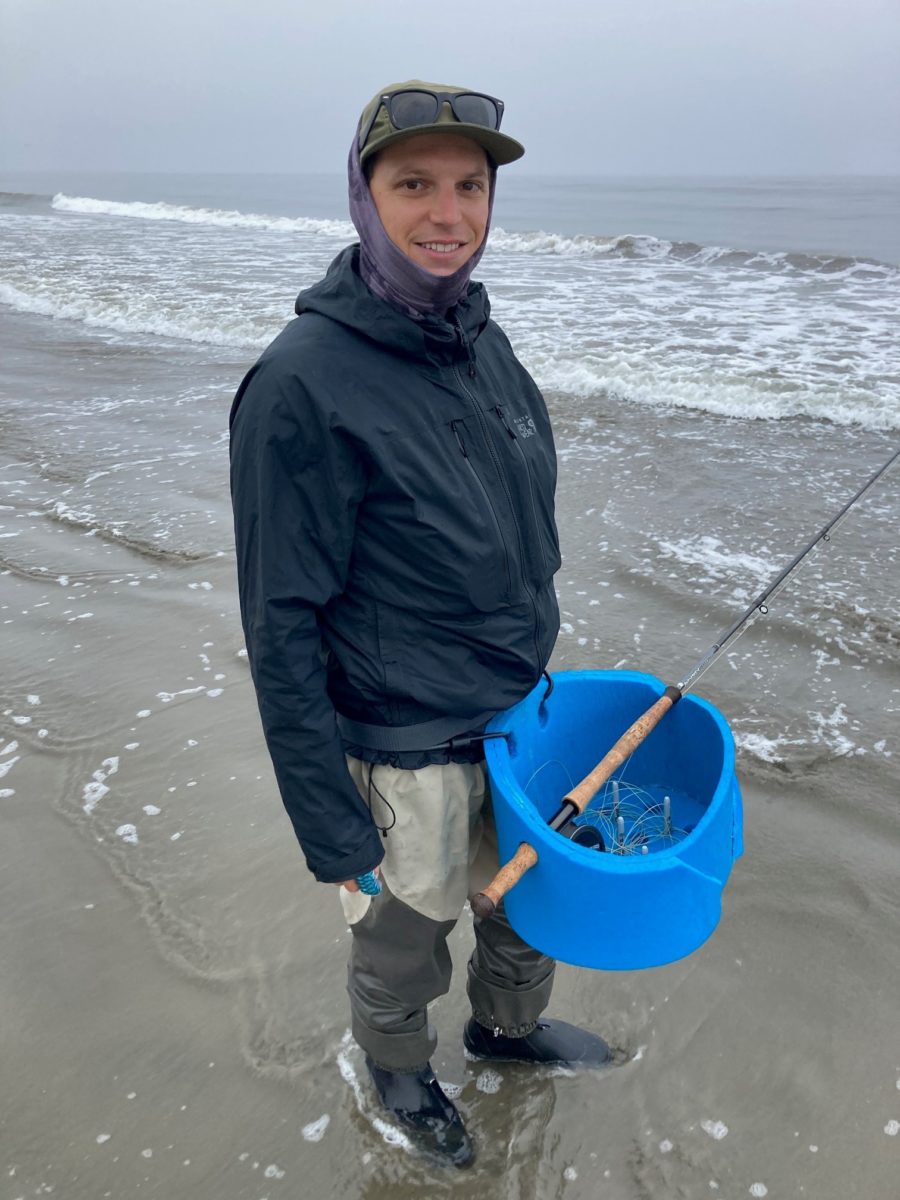 Posted on August 23rd, 2021