Having recently joined the Santa Cruz Fly Fishing club, Joshua Wilkens was first introduced to the Lee Haskin's San Luis Smelt by Jeff Slaboden last year. "I was kind of neurotically tying these last year so if anybody just wants a few I have probably enough for the short group that potentially wants to go." said Josh who hosting the Del Valle fishout in March.
Material: I usually tie on shorter shank so less craft foul, typically octopus or drop shot hooks, 3/16 yellow eyes for my 8wt and a size or two smaller and slimmer body for 6wt. The fish dope was from last day sale at California fly shop, and the belly fat is my cats toy which I'm not sure on what pelt that is but it's very knotted and curly like roughed up by my kitty. I think it's like streamer hair not craft fur and it's the parts I didn't use at base years ago when I must of used it no clue. Then creame/tan/rootbeer craft fur (I'm subbing rootbeer for what's usually dark brown artic fox because my cat ran off with it I can't find it) and some pearl lengthy dubbing. I use Danville's 210 cause it's cheap thread.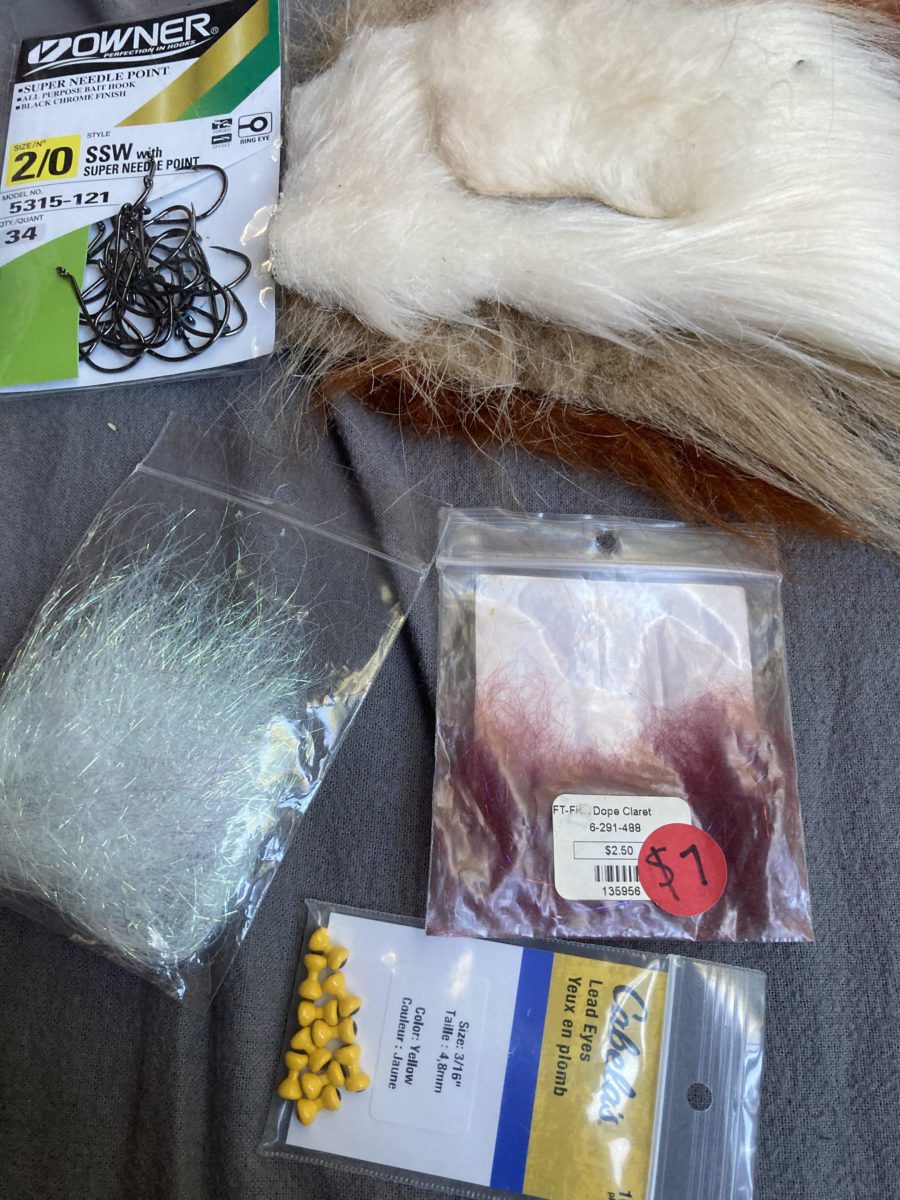 I put two little chunks of creame up the shank towards eyes leaving room for belly. Add belly chunk behind eyes, add pearl on body tie ahead of eyes, add red stuff, fold pearl back over eyes and red stuff, flip over tie thick chunk tan, tie medium chunk rootbeer/dark brown I think. I was trying to imitate smelt last year with material I had, then I went fishing with Jeff whose friends with the smelt creator and he said something like the ginger dye he started with they stopped dying that color.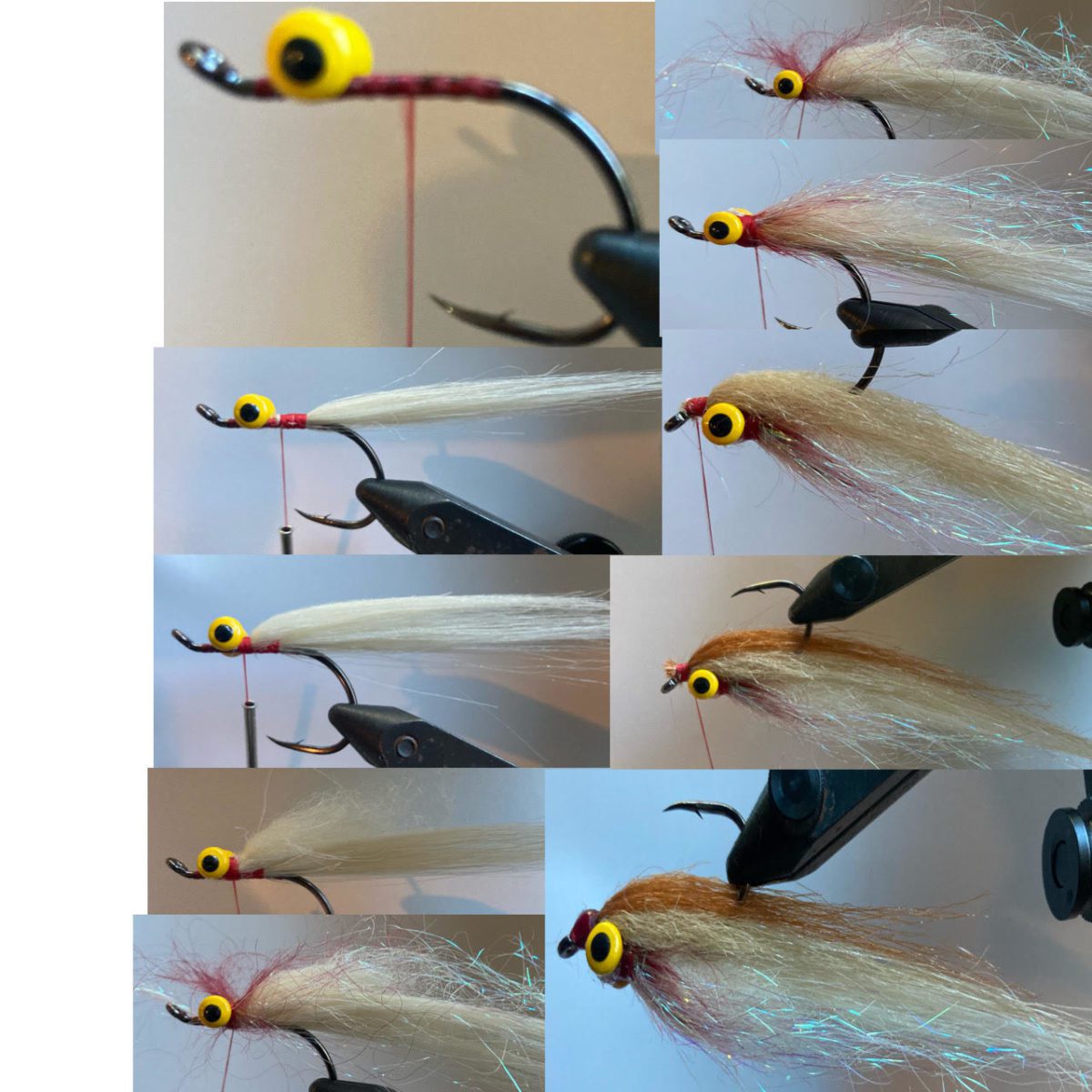 Posted on January 25th, 2022