mobile scrollable table
| EVENT NAME | EVENT DATE | SPECIES | FISH MASTER |
| --- | --- | --- | --- |
| Mammoth Fishout (FULL) | September 24, 2022 - October 08, 2022 | Trout | John Cook fishmaster-- (831)688-1561 or (831)234-6515 |
| Rio Del Mar Beach | October 01, 2022 | Surf Perch, Stripers | Sam Bishop - sam@totlcom.com |
| O'Neill Forebay Fishout – New Info | October 20, 2022 - October 23, 2022 | Stripers | Kevin and Terry Murdock - 831-238-3037 |
| Pyramid Lake Fish-out March 26th – April 1st 2023 – New Info | March 26, 2023 - April 01, 2023 | Lahontan Cutthroat Trout | Mike White - (831) 706-5556 |
| Lake Almanor/Hex Hatch – Jun 25 – Jul 1 2023 – New Info | June 24, 2023 - July 01, 2023 | Trout, Bass | Jeff (Yog) Goyert - Fishmaster (831)234-0033 |
| Kennedy Meadows / Sonora Pass – Fish-Out 2023 | July 23, 2023 - July 27, 2023 | Trout | Tom Hogye - Fishmaster (831) 214 7578 |
---
Sep 24 : Mammoth Fishout (FULL)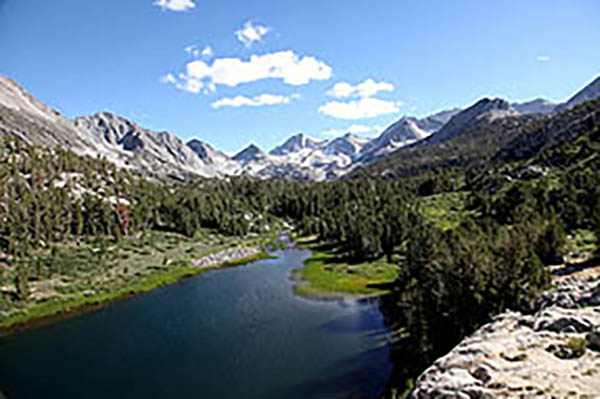 Mammoth Lakes
(Click for address and map)
Fishmaster: John Cook fishmaster-- (831)688-1561 or (831)234-6515
Dates:  This fishout will take place over two consecutive one-week periods. You may sign up for one or both weeks. Week 1: Sept  24 – Oct 1 .       Week 2: Oct 1 – Oct 8. (FULL)
Location: The town of Mammoth Lakes is located on the eastern side of the Sierra, 6 or 7 hours drive from Santa Cruz. There are many lakes and streams in the area to fish.
General: We will be staying in condominiums in the town of Mammoth Lakes. Condo has a lovely hot tub, so bring your suit. Two people per bedroom. Most people bring a sleeping bag to share king size bed or a pad and sleeping bag to sleep on floor. A private room option is possible at an increased fee.
Cost:  Shared single:  $375/wk, $750/2 wks,   Private room:  $750/wk,  $1,290/2 wks.   Dinner guests:  $15/meal
Food Preparation: Breakfast and lunch items will be purchased by the fishmaster ahead of time. Each person will be assigned a Kitchen Day. On that day, tasks will include setting out breakfast and lunch items, store unused food, and preparing the evening meal and clean up afterwards.
SignUps: Call John Cook letting him know which week or both or private room up to May 1st.
Covid Issues: TBD
Oct 01 : Rio Del Mar Beach
Rio Del Mar Beach
(Click for address and map)
Fishmaster: Sam Bishop - sam@totlcom.com
Our last organized surf fishing outing for 2022 is Saturday, October 1, Rio Del Mar State Beach. We will meet at 0645 am with sunrise at 07 am. After fishing, those interested will stop at Pixie Deli for breakfast burritos, coffee, beer, whatever. They open at 09 am.
This is an unusual tidal situation, with high tide of 3.5 ft at 04:12 am, followed by low tide of 2.6 ft at 8 am, less than 4 hours later. Net result will be little tidal activity as the change is less than one foot.
Take Rio Del Mar Blvd. all the way to the flats next to the beach, circle the round-a-bout and continue east on Beach Drive until you arrive at the state park. Parking is outside, since the parking lot doesn't open for another hour or more. BTW, there is an outdoor shower there to wash the sand and salt off when you are through fishing.
In September we had 20 people with a good bit of success, so if you aren't "gone fishing" somewhere else, please join us.
For newbies, PLEASE read the section on surf fishing on our website. Dropdown menu = KNOWLEDGE.
Oct 20 : O'Neill Forebay Fishout – New Info
Islands Oneill Forebay
(Click for address and map)
Fishmaster: Kevin and Terry Murdock - 831-238-3037
Think about Joey Bart, filling in as catcher for the S/F Giants after the legendary Buster Posey retired. You'll have a sense of how I'm feeling as I try to fill Steve Rudzinski's shoes as fish master for our annual O'Neill Forebay fishout.
Stosh was such a genial host, casting and fishing instructor, cook, fire tender and story teller. We all miss him greatly. I'll do my best. We'll start with a date: Thursday, October 20 th to Sunday, October 23. The location: Maderios Campground on the southern part of the O'neill Forebay. To get there, take Highway 152 (Pachecho Pass), go east on Santa Nella Blvd. and make a left at the entrance for the Madeiros Kiosk. Camping is first-come, first-served. The Campsites are $20 per night, with a $2 discount for seniors. I'll be shooting for campsite 29 or nearby. That spot is near a perfect spot to launch our float tubes. (Have them inspected by the ranger at the Kiosk as you enter). The campsites are primitive, with fire rings, shade shelters, and picnic tables. Water is scarce so bring your own. There are very clean pit toilets.
Most club members fish with 8 weight rods and fast sinking lines. Heavy streamers are the usual ticket. Lee Haskins ties a beautiful San Louis Smelt imitation. I've ordered a couple of dozen to re-sell to club members. If they arrive in time we'll be set. If not, the usual assortment of reds, white, chartreuse or grey weighted streamers or deceivers. Some club members have reported occasional top water action with gurglers.
Float tubes are the order of the day. If they have zippered compartments, they will need to be inspected for quagga mussels. Don't forget your life preserver and a whistle. Small boats must be launched from the San Louis Creek campground and boat launch. Arrive early as there will be a line of boats being inspected. Boats may not be left on the water after nightfall. I recommend returning to the exit kiosk prior to their closing so you can have your boat tagged, thus avoiding the inspection line the following day.
Meals: I will bring a signup sheet to our next regularly scheduled club meeting, and those wishing to participate in pot luck meals can make their intentions plain. I'm hoping to have a 'Stosh' moment Saturday evening where we can toast our old friend and share stories. I'm bringing some firewood but don't know if fires will be allowed due to extreme dryness.
This fishout is so close, it's one of our easiest to join in on. Its 90 minutes from my home in Aptos to the campground. The club members are happy, nay, EAGER to share tips and tactics. You can attend just one day or the whole weekend. Los Banos is only 20 minutes away, with the famous 'Woolgrowers' Basque style restaurant as the main attraction.
Today was 80 degrees at the lake with light winds. Wind can sometimes shut down the lake. You can find real time wind reports at (800) 805-4805. I'm hoping to make a couple of re-con visits in the next couple of weeks. If you're game to join, call or text me & we'll make a date. (831) 238-3037
Tip-o-the-day: if you're getting skunked, find Elain & John and fish within sight of them. (It's saved more than one fishless day for me).
I'll sign off with this admonition: you'll regret missing this fishout if you miss it! Even a modest schoolie striper (18") feels like a 20 lb salmon on the line.
Kevin 'Dock' Murdock
V/P SCFF
Mar 26 : Pyramid Lake Fish-out March 26th – April 1st 2023 – New Info
Pyramid Lake
(Click for address and map)
Fishmaster: Mike White - (831) 706-5556
NEEDS TO BE UPDATED WITH 2023 INFO.

The Pyramid Lake trip is one of the best-attended fishouts the club has, and for a good reason. Lahontan Cutthroat Trout cruise parallel to the shore in easy casting distance from shore. Cost for the week including meals and lodging and is around $300+ per person depending on the number in attendance. You need not fish all six days as there may be openings (usually later in the week.) Contact Mike for more details (831) 706-5556, to check on openings, or be put on a waiting list. First come first served.
You can also make your own arrangements either by bringing your own RV (Pyramid Lake Lodge has hook-ups and sells permits to park on the any of the beaches along the lake) or staying in Reno. Reno is 45 minutes away. Call Pyramid Lake Lodge to inquire about last minute cancellations in their cabins as well (775) 476-0400 and check out their website to see what the cabins look like at www.pyramidlakelodge.com. The General Store in Sutcliff offers meals on selected nights only to those who call in before 2:00 PM. Check at the General Store for details.
Equipment: 6-9 weight rods with hi-speed, hi-D shooting heads or fast sink integrated lines to fish the bottom in 6 to 9 feet of water, and a floating line for indicator fishing. You should bring a stripping basket and a ladder that will accommodate it. A ladder helps to get you up out of the cold water and enable you to cast out to where the fish are. You can still catch fish without one but not with near as much consistency.
Flies: Woolly buggers in black, white, purple, olive, midge, caddis and mayfly nymphs to name a few. If as in years past the Confab in February is offering the opportunity to see how some of the best Pyramid patterns are made plan to attend and bring a vise and tie some yourself. Flies may also available from club member Jim Hall who ties some very good flies specific to Pyramid cutthroat as well as other species at reasonable cost. His number is (831) 713-6835. There is a general store with provisions as well as tackle and an assortment of flies.
How to get there: Take US 80 to Reno-Sparks, take the Pyramid Blvd. off ramp and go north about 35 miles. Crosby Lodge is at Sutcliff, near the Ranger Station.
 If you have any questions about equipment or how to get there, check the "Gearing up" columns in the March 2007-2009 archives on our great club website, or call Mike White at (831) 706-5556. 
If you are considering going to Pyramid again this year with the club and you have not already done so, please contact the person who is booking the trailer you stayed in last year. Trailer-masters, if your trailer has gaps or cancellations, you can call Mike so he can pass the names of members who don't have lodging to fill the empty spots. 
Fishing, Camping, and New Ladder Regulation:
Fishing and camping permits can be purchased online prior to the fish-out. We would highly recommend doing this. Go to www.plpt.nsn.us to obtain your licenses. There is also an RV Park available at (775) 476-1155.
As with any great fishery there are always a long list of rules and regulations. We would recommend you review them on the website above. Suffice to say those of us who have been going to Pyramid Lake for many years are a good source of information as well. We will help inform and guide all newcomers.  15.6 USE OF LADDERS, ETC. Any ladders, milk crates, boxes or other objects used in the water as a fishing aid must be occupied or closely attended (i.e. remain in the area) by fishermen at all times. Any person who leaves such objects unoccupied in the water for more than one hour will be deemed guilty of littering. 15.6.1 Fishing aids described above must have a permanent tag affixed that has the name, address, and phone number of the owner of the fishing aid. If the permitted angler using the fishing aid is not the owner, the owner will be the responsible party for any infractions by the permitted angler. 
This year we have five trailers reserved. (6,7,8,9, and 10) As of September 1st 2021 we have 5 openings available. These openings will fill up quickly, so contact Mike immediately at (831) 706-5556. Last year was an incredible experience with many fish over 15 lbs brought to the net. If you cannot commit early and make it into one of our reserved trailers you can always make your own arrangements by contacting the Pyramid Lake Lodge at (775) 476-0400.
Mike White (831) 706-5556, lumberguy73@hotmail.com
NOTE: Due to insurance regulations, all attendees must be paid up members of Santa Cruz Fly fishermen, so get your membership paid up if you haven't done so yet.
Jun 24 : Lake Almanor/Hex Hatch – Jun 25 – Jul 1 2023 – New Info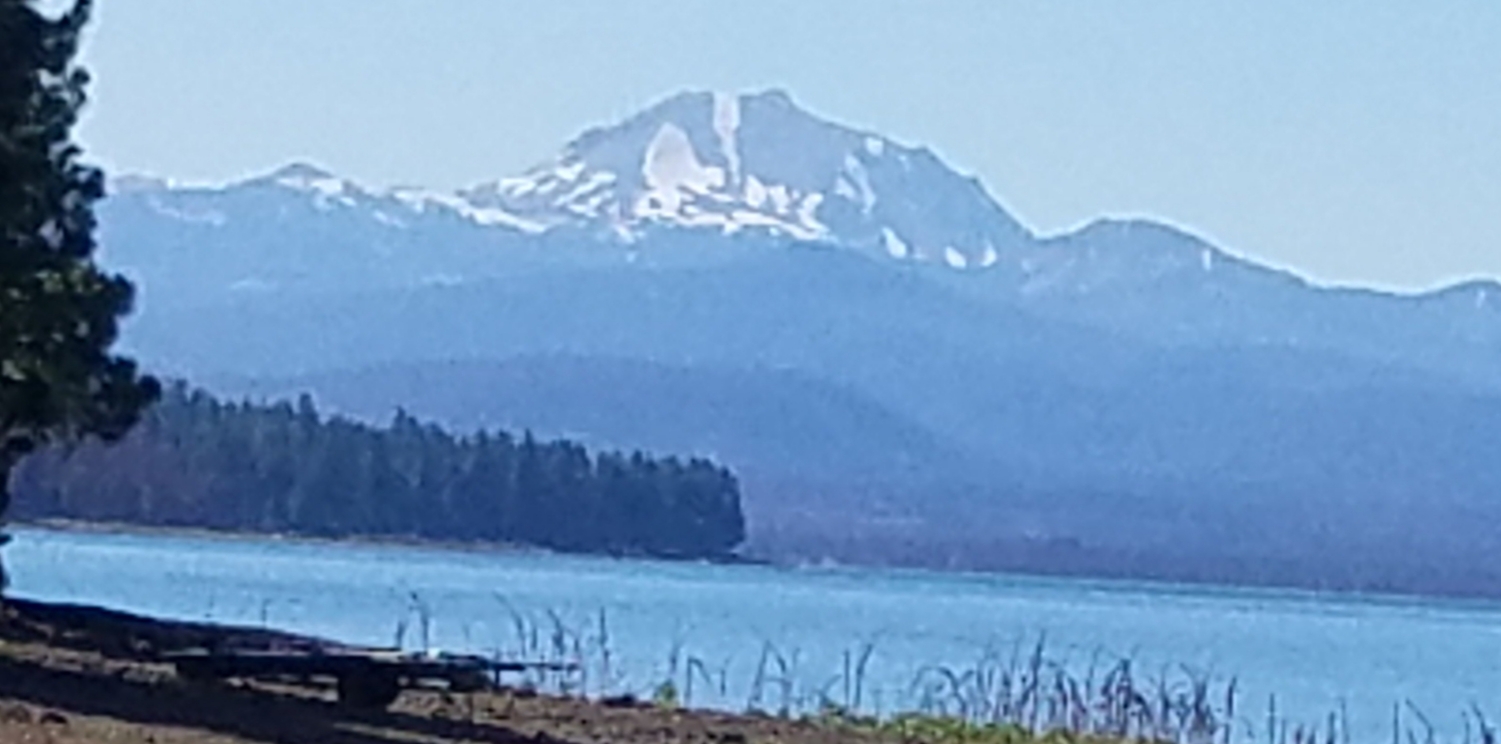 (Click for address and map)
Fishmaster: Jeff (Yog) Goyert - Fishmaster (831)234-0033
The Lake Almanor fishout is scheduled for the last week of June, 6/24 thru 7/1, 2023. This time period is, hopefully, the peak of the annual Hexagenia hatch that begins generally mid-June and runs through mid-July. The most productive fishing takes place early evenings on into past dark between Lake Almanor West to Canyon Dam on the SouthWest side of the lake. Most of the fishing is done from float tubes as well as small boats or even from shore.
In addition to the evening "Hex" hatch, a multitude of opportunities exist for fishing throughout the day to include Little Crater Lake, Manzanita Lake, Baum Lake, Eagle Lake, Butt Valley Reservoir, Deer Creek, Clear Creek, Feather River, Yellow Creek, plus many more.
Lodging will be the responsibility of individual attendees. A popular campground operated by PG&E is the Rocky Point Campground, for reservation information call 916-386-5164. Many USFS campgrounds are in the area. Reservations are available through www.recreation.gov or by calling 877-444-6777. Make use of internet resources to acquire the actual campground names. There are also many resorts and rental cabins available in the area. A few examples are Wilson's Camp/530-259-2267 and Plumas Pines Resort/530-259-4343. Other options are available via online research. Be advised that due to the popularity of fishing at this time of year reservations fill up early.
Sierra Fly and Tackle, stores in Chester and Hamilton Branch, is a great resource for current conditions and reports along with a large invantory flies and equipment. A must stop for all visiting fly fishers if only to get one of their cool tee-shirts. Both first time and veteran "Hex" Anglers could well benefit from the expertise provided by a knowledgeable and experienced guide. Lance Gray (530-517-2204) or Tim Loomis (831-345-8411) both offer instructional packages to help achieve success during the "Hex".
Jul 23 : Kennedy Meadows / Sonora Pass – Fish-Out 2023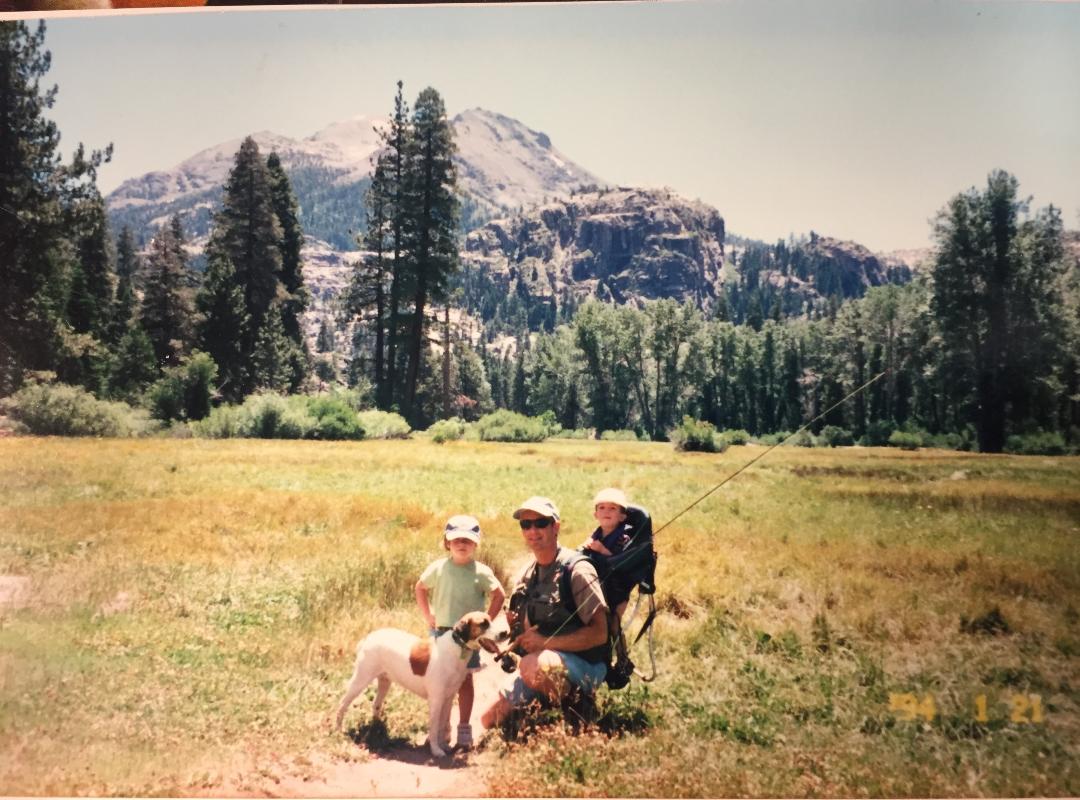 (Click for address and map)
Fishmaster: Tom Hogye - Fishmaster (831) 214 7578
Kennedy Meadows Resort & Pack Station / Baker & Deadman campground.
The cabins generally roll over annually with returning guests from the previous year.   The Hogye's will be in Cabin 11.   Rates range from $115 – 260 per night depending upon the size and number of rooms/beds.   These are rustic cabins.  Team up!
Campgrounds immediately south of KM (1/2 a mile and 1 mile) are Deadman and Baker.   They are recommended for anyone wanting to join us.   Usually about $30.00 per site/per night.  Some have a "golden pass" which is a sizable discount if you have that.     With the fish-out Sunday -Thursday, campsites are usually plenty by Sunday after noon.
Besides fishing, the hiking and horse pack trips are available up to the reservoir which is a couple miles and 2,500 feet of elevation gain.  KM sits at 6,300 feet in elevation.  No internet, no cell signal.   Be prepared to "disconnect" and reconnect with nature and peace of mind, completely.
The Middle-Fork of the Stanislaus River flows along highway 108   It is primarily a planted fishery with some "wild" fish.   Excellent dry fly and wet fly fishing.  Planted fish average10-12 inches, wild fish generally smaller, but pretty.
We will have meals together, fish together or alone, hang out by the campfire.
Reach Tom Hogye for any questions.   Been doin this one for a long time.
Posted on February 23rd, 2022