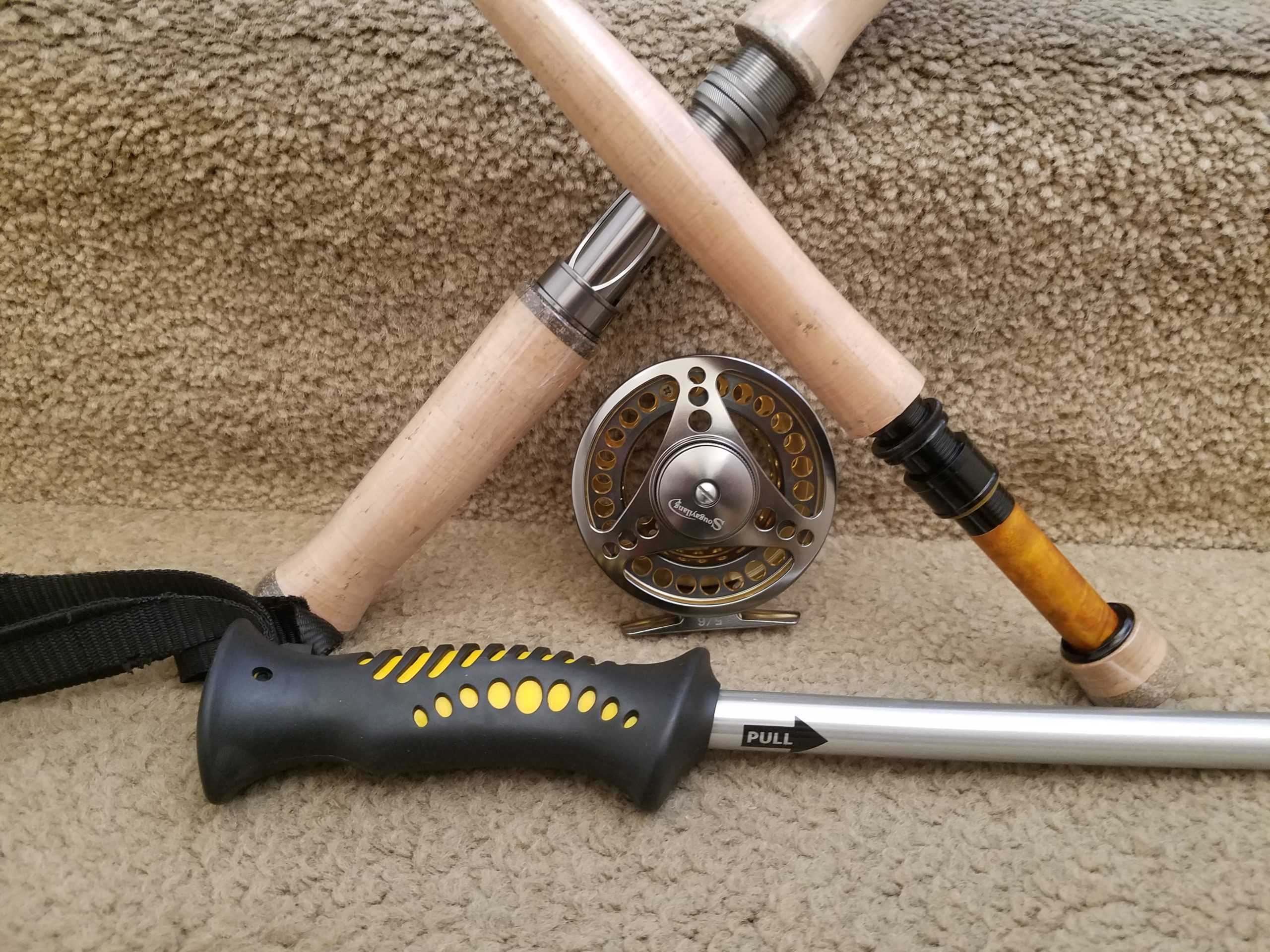 As they say "June is busting out all over" and we say it's time to get serious about fly fishing!  To that end we have some great raffle prizes up for grabs.
How about a little change up in your game with your choice between two speciality rods.
     How about a Spey rod to spice things up a bit? Think swinging flies on big Steelhead waters! This SalmonFly rod is 13ft 7in and rated as a 9/10 weight.
                             Or
     Plan B,  an Intouch competition 10ft 6in euro-nymph rod in 3 weight. Perfect for our Sierra trout streams
The winning ticket holder gets their pick.
Everybody needs an extra reel loaded with maybe an intermediate line or maybe a full sink line or some other specialty line that is needed to save the day. This Sougayilang machined aluminium reel in 5/6 weight will fill the bill. It is light weight with a large arbor and can be set up with either right or left hand retrieve.
Like the old TV commercial used to say"don't go out without it", don't go wading on any of our trout streams without a sturdy wading staff. This 'third leg' not only helps keep you upright in the slippery rock streams, it also makes it easier to scramble down the bank to get to the stream. This collapsible staff comes with both a quiet rubber tip as well as a soft bottom basket tip along with a carabiner clip and neoprene belt sheath.
The fine print:
Raffle tickets are available for sale online up until noon on the day of the meeting June 1st.  Click on this link to purchase tickets:
Tickets cost one dollar each, 20 bucks get you 25 tickets. The raffle will be held at the June 1st meeting at the Grange Hall in Aptos.  Club membership not required, need not be present to win.
Posted on May 26th, 2022