Jun 01 6:30 PM : Striper Fishing on the Lower Sac with Hogan Brown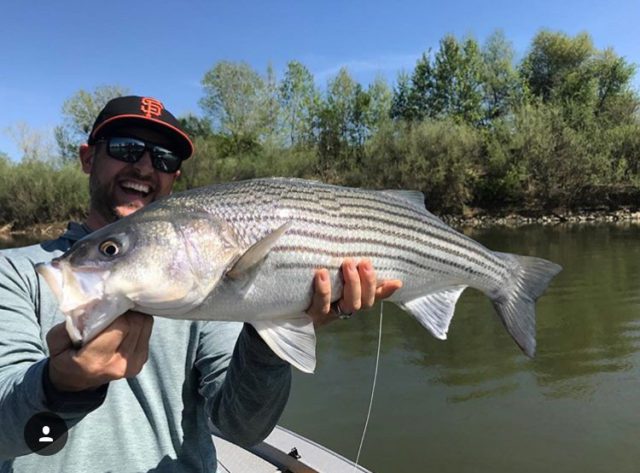 Growing up on the Lower Yuba River as an only child who had a bug collection and really liked catching fish with imitations of those bugs didn't make Hogan the coolest kid growing up. Good thing he got over it and persevered. Deciding to start rowing a drift boat and guiding the lower Yuba instead of living in the woods bitter and resentful. Living in Chico, CA now Hogan guides for anything that swims, from trout to striped bass and carp to steelhead, he is at home in a drift boat or poling a mud flat for carp. Guiding the Lower Yuba River, Feather River, and Lower Sacramento River for stripers, trout, steelhead, shad, carp, and bass has made him one of the most versatile and experienced guides in Northern California. His trout, bass, carp, and striper flies have become staples in his home state of Northern California and throughout the West, and his patterns are currently sold through Rio Products and numerous fly shops. Hogan is a Scott Fly Rods, Lamson – Waterworks Reels, Stealth Craft Boats, Air Flo Fly Lines, and Echo Rods Pro along with being a Simms, and Costa Del Mar Sunglasses Ambassador. Hogan is also co-founder of the California Bass Union dedicated to Developing, Sharing, and Growing Fly Fishing for bass in his home state of California as well as the host for the Barbless fishing podcast. Hogan is also a connoisseur of fine ales and fermented grains, a home gardener, die-hard San Francisco Giants baseball and Notre Dame Football fan, along with being a husband and father to two young boys.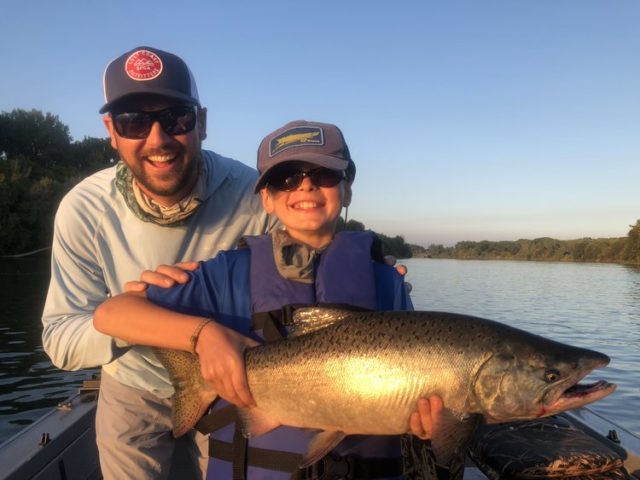 ---
---
Future Speakers. Dates and speakers may change, please go to URL to see the current information.
| Monthly Speaker | Date | Excerpt |
| --- | --- | --- |
Posted on April 14th, 2022