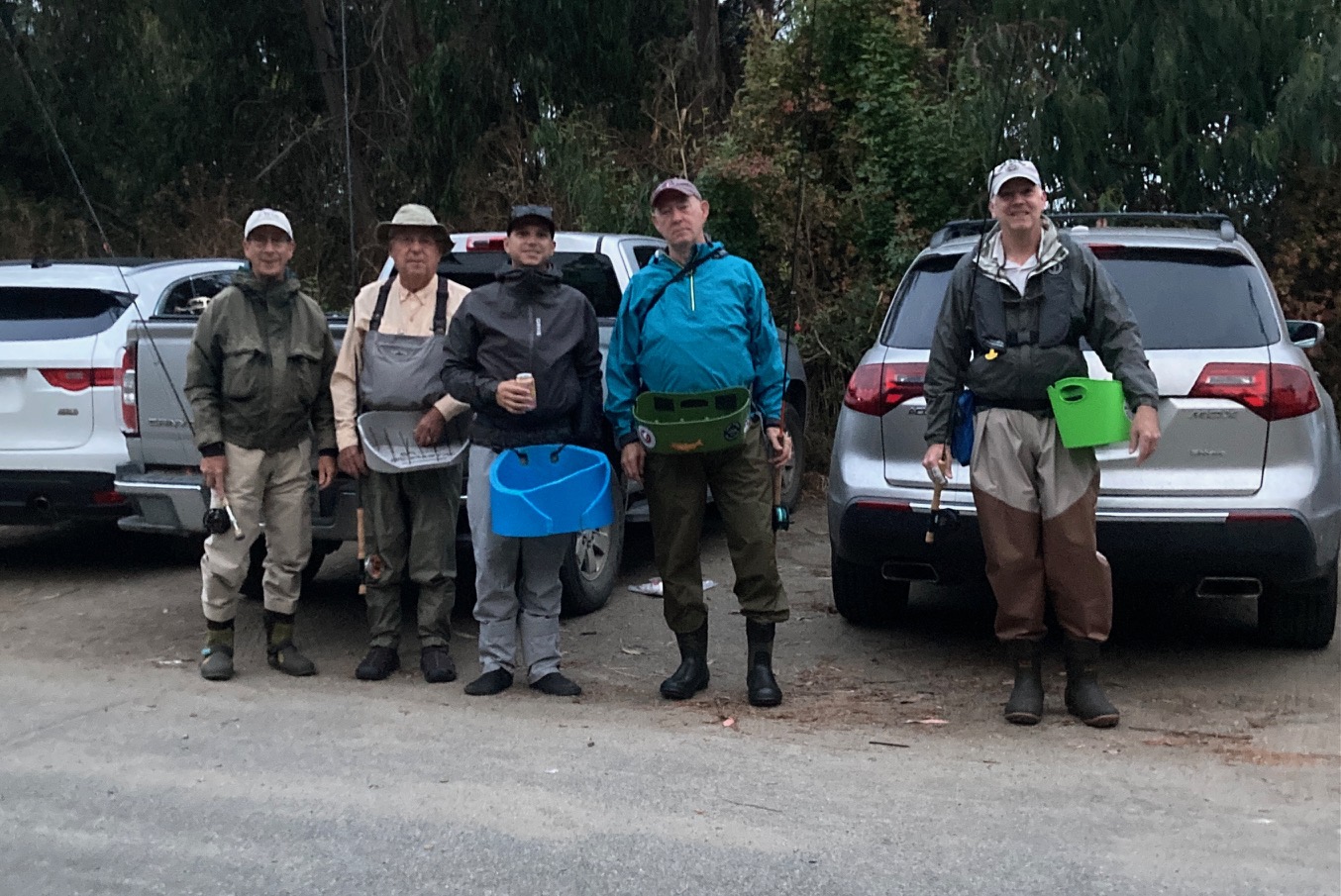 Attendees l-r: Bob Garbarino, Dennis Robbins, Tommy Polito, Lance Boling, Adam Althoff
Others not shown: Elaine Cook, Mike Lovejoy, Kreig Williams, John Ivancovich, Scott Kitayama, Robert Eberly
We had over 10 members show up early at Manresa beach for the August fishout. I believe four of them had not been out with us before and a couple had never surf fished. There wasn't much structure on the beach, however most of the attendees were able to catch fish. According to Elaine, a new member, Mike Lovejoy, caught 10+ in a short amoutn of time down by the trestle and John Ivancovich caught his first surf perch on a fly!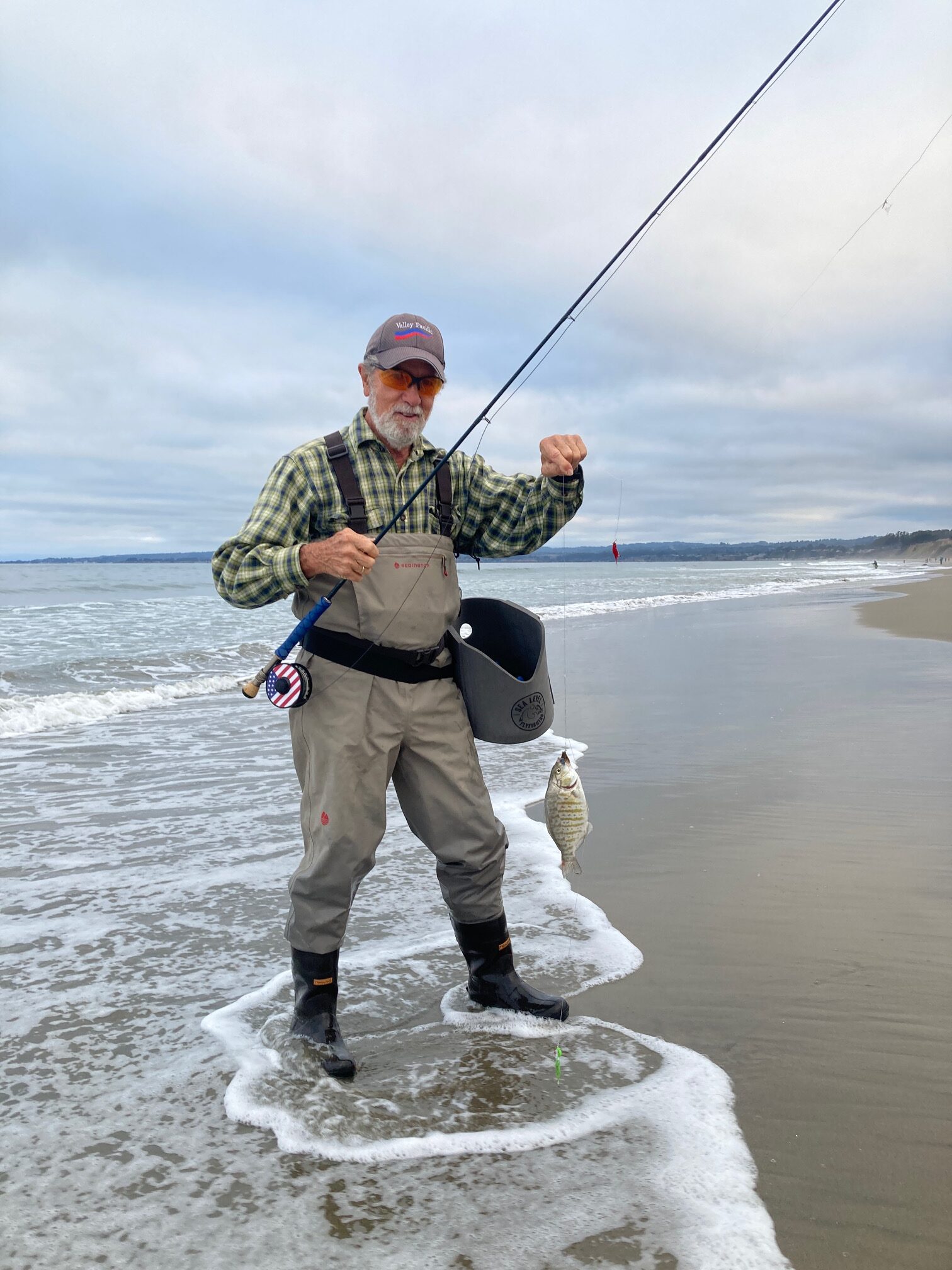 Along with the fishing, we were treated to sightings of pelicans, seals, and dolphins in the bay.
Posted on August 22nd, 2022