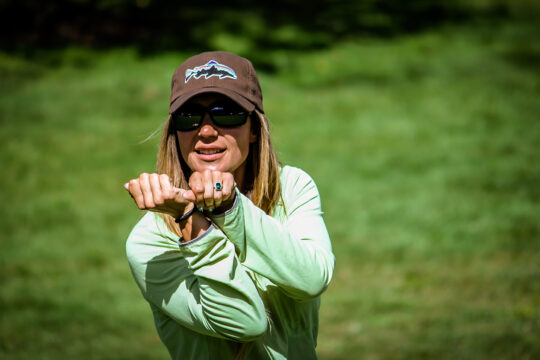 Howdy –
Want to work on your double haul or just simply presenting a fly right where you want it every time and not necessarily 80′ away from you?
Maybe you want to know more about a shooting head for Pyramid Lahontans, Surf Perch and Stripers in the surf
Maybe you just want to know how to cast in virtually any situation which is simply understanding line control and what you can do when the line is moving – hopefully under your control!
Maybe you want to add some Spey casting to your single hand rod skills in situations where there is no "back cast".
Or maybe you just want to hang out with a bunch of people flingin big sticks with colorful lines on them.
Then come to Jade Street Park on 8/27 at 1:30 , and again on 9/24. We'll cast for a couple hours then talk about how awesome we are at Carpo's and Beer Thirty.
See you then!! Bring what you have – or grab one of the club rods we'll bring. Bring a friend!!! Any questions prior, please don't hesitate to give me a call or write. Fish on. Tom 831-214-7578 / thomashogye@yahoo.com
Posted on August 25th, 2022