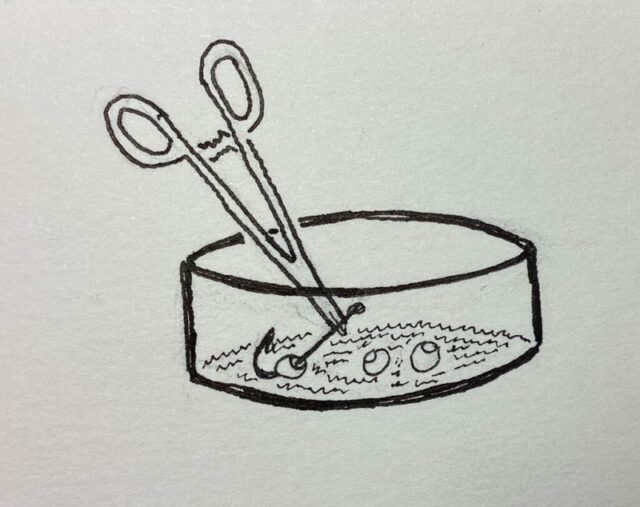 Ever wonder what to do with that small plastic container you get when you buy flies? A piece of fuzzy fabric glued to the inside bottom works well when trying to contain beads and hold them in place while threading a bead onto a hook.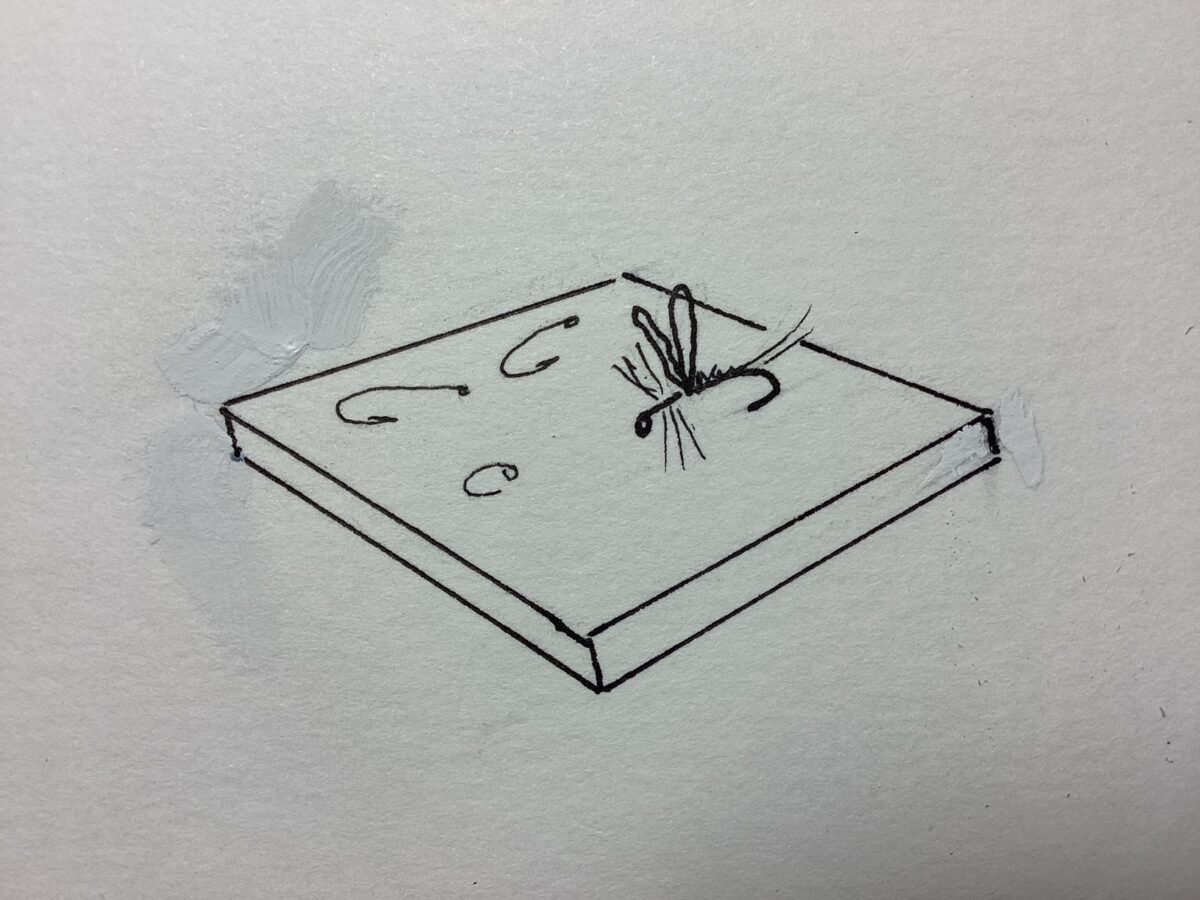 Having trouble keeping track of your hooks and flies at your fly tying desk? A magnet like those that come in hook packages can solve this problem. Just glue it to the base of
---
When applying glue to a hook that you are in the process of tying materials to, the last thing you want is for the glue to drop down into your bobbin which ruins the tool. Here are a couple of ways to suspend it off to the side.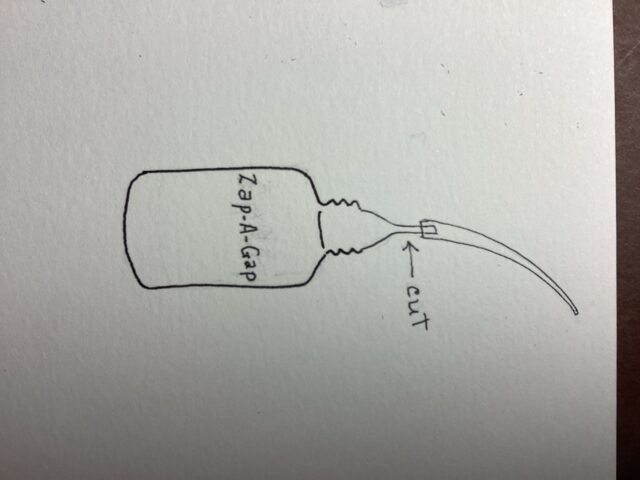 Do you if you like Zap-A-Gap glue but get tired of it clogging up, here are a few suggestions:
1. When you first use the container, uncap and attach the narrow plastic funnel to the top. (Save the cap) amazingly no need to recap because for some reason it doesn't solidify in the narrow opening between uses.
2. When the above fails, remove funnel and use in the normal way, recapping between uses. Do wipe end off with soft cloth before capping.
3. When the above starts clogging use a safety pin to open the hole.
4. Finally when the above fails, cut off the tip. (See diagram)
These techniques will probably get you through the whole bottle.
Posted on November 28th, 2022