Ok folks, it is now June and time to really get serious about some fine fly fishing.
We have some great raffle prizes help get the party started.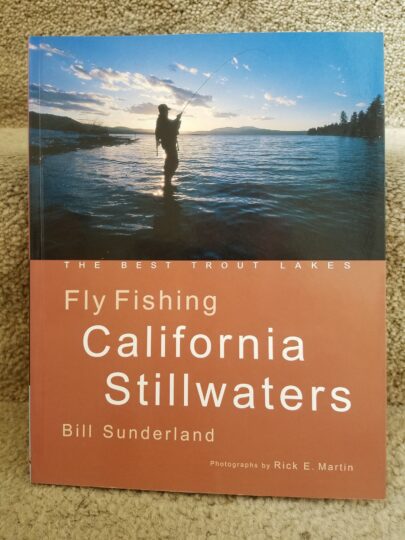 ROD AND REEL PACKAGE
How about a winners pick for either a 5wt, 6wt, or 7wt V-Access 9 ft four piece rod in a cordura hard case along with a matching machine cut HCH reel. Winners choice from mountain trout streams to open water stripers and everything in between. One rod/reel prize will be awarded, winners choice.
HEXAGENIA FLIES
For some of us, June means one thing-HEX HATCH! And that means Lake Almanor, Butt Valley Reservoir, Lake Davis, Fall River, and a few other guarded secret spots that produce the mid-summer Hexagenia Fly. Lance Gray, famed Lake Almanor guide, has put together a box of a dozen of his favorite Hex flies ranging from his Swimming AP, Hex Wiggletail, Hex Dunn, to a Loop Wing Paranymph plus a few in between. A great selection of some great flies.
Note: Henderson Springs has quite a prolific hex hatch in mid-May.
STILLWATER GUIDE BOOK
The good news is that we had a very wet winter however the downside is that some of our favorite streams and rivers will be running high well into summer. Might be time to give some thought to Stillwater options. To that end we have a great book raffle prize "Fly Fishing California Stillwater" by Bill Sunderland.
This beauty is loaded with extensive stillwater techniques, detailed maps, gorgeous photographs, fly selection tips, and local connections to help you achieve success in our mountain and valley waters. A true treasure trove of stillwater information.
THE FINE PRINT
Raffle tickets cost a dollar each, $20 bucks gets you 25. Click on the following link to purchase your lucky raffle tickets:
https://www.santacruzflyfishing.org/product-category/raffle-prizes/
The online raffle ticket sales office will close at noon on Wednesday the day of the monthly meeting (6/7/23). Club membership not required to participate, need not be present to win. The prize drawing will take place at the regular monthly meeting.
Posted on June 1st, 2023