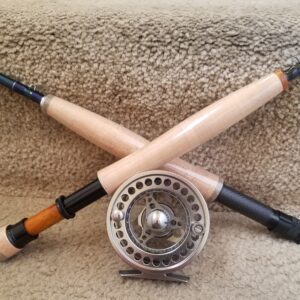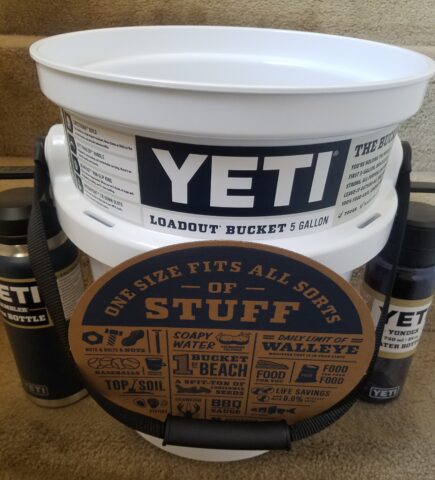 Our September meeting is going to feature our big Fly Fishing FilmTour (F3T) so we figured we should have some special raffle prizes and door prizes. Click on the link below to visit our online store to purchase your lucky raffle tickets!
WINNERS CHOICE RODS AND REELS
We are going to be giving away a couple of rods and reels to a couple of our lucky winners. First we have a 10 ft. 2 wt. Euro-nymph rod, perfect for our challenging Sierra streams. The second will be a
V-Access 9 ft . 6 wt. rod with 5/6 CNC machine cut reel. Both rods are four piece and include a cordura covered hard tube case.
5 GALLON YETI LOAD-OUT BUCKET
How about a load of Yeti? We start out with a 5 Gallon Yeti Load-out bucket packed with a Yeti Rambler Bottle, Yeti 750 ML Yonder, and Yeti Thin Ice block. Great quality stuff to make your next outdoor adventure totally enjoyable.
DRY CREEK Z GEAR POUCH
If you are heading to the great outdoors you are going to need something to stash all your goodies. We have a Simms DRY CREEK Z GEAR POUCH. It`s totally waterproof with a self-healing zipper and has clear view accessibility. Also includes a really cool Simms slate Captain`s Cap.
THE FINE PRINT
Raffle tickets cost a dollar each, $20 bucks gets you 25. Click on the following link to purchase your lucky raffle tickets:
https://www.santacruzflyfishing.org/product-category/raffle-prizes/

The online raffle ticket sales office will close at noon on Wednesday the day of the monthly meeting (9/6/23). Club membership is not required to participate, need not be present to win. The prize drawing will take place at the regular monthly meeting.
Posted on August 24th, 2023