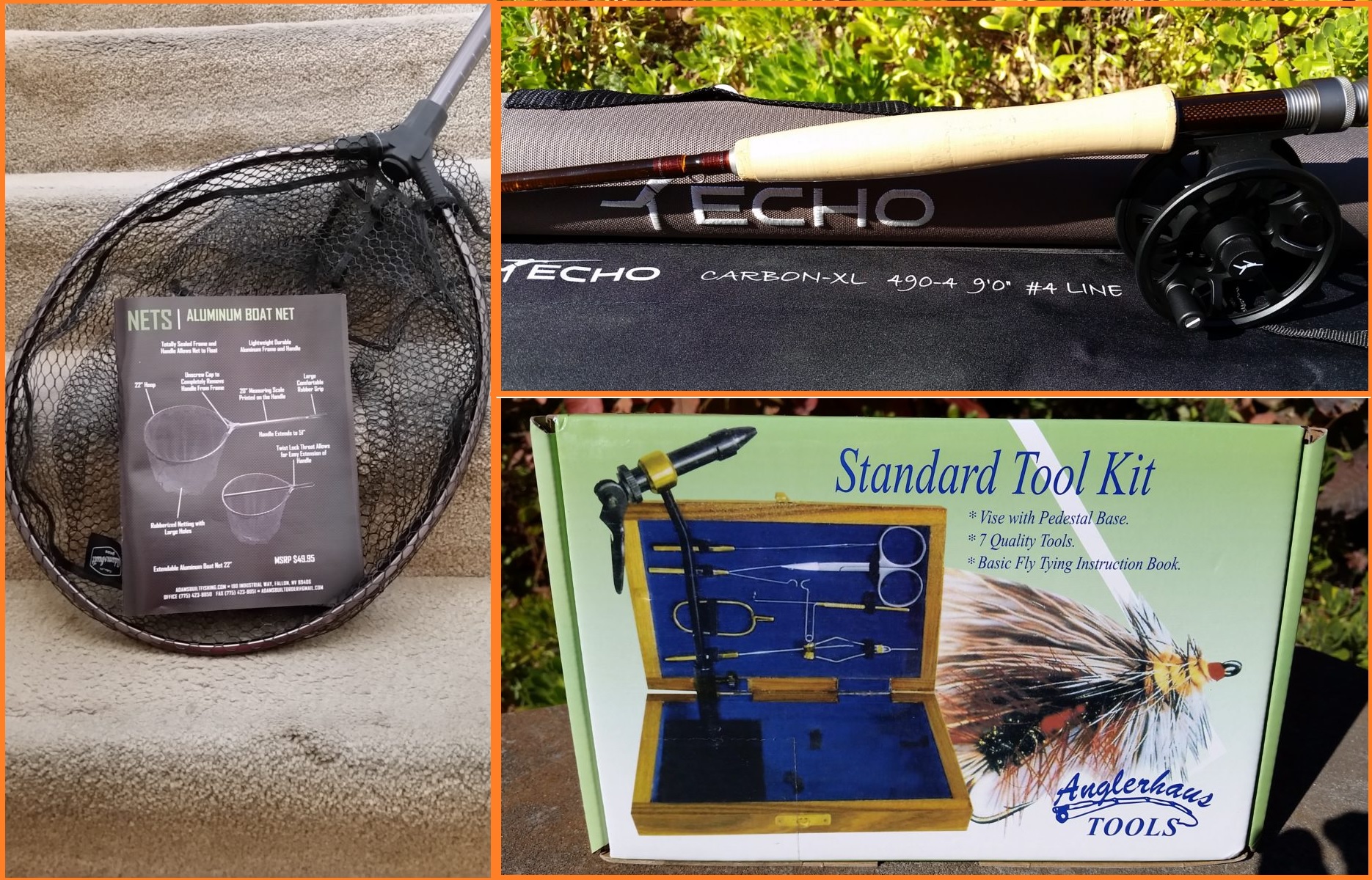 Something new this month, we are doing a bucket raffle. No, we are not raffling off buckets, rather you put your tickets towards the prize you want to win. Here is how it works. We have three great prizes :
PYRAMID LAKE BIG BOY LANDING NET
ECHO 5 WT ROD/REEL
VICE/TOOL TYING KIt
Select the number of tickets you want per prize.  A 20% discount will be applied if you have purchased 25 or more tickets.  (i.e. 25 tickets for $20)  You do not need to attend the Zoom meeting to win.
Check out the new Web Store page on the link below where all the raffle tickets will now be sold. Pick your prize and buy exclusive raffle tickets for that prize.
Posted on November 24th, 2020