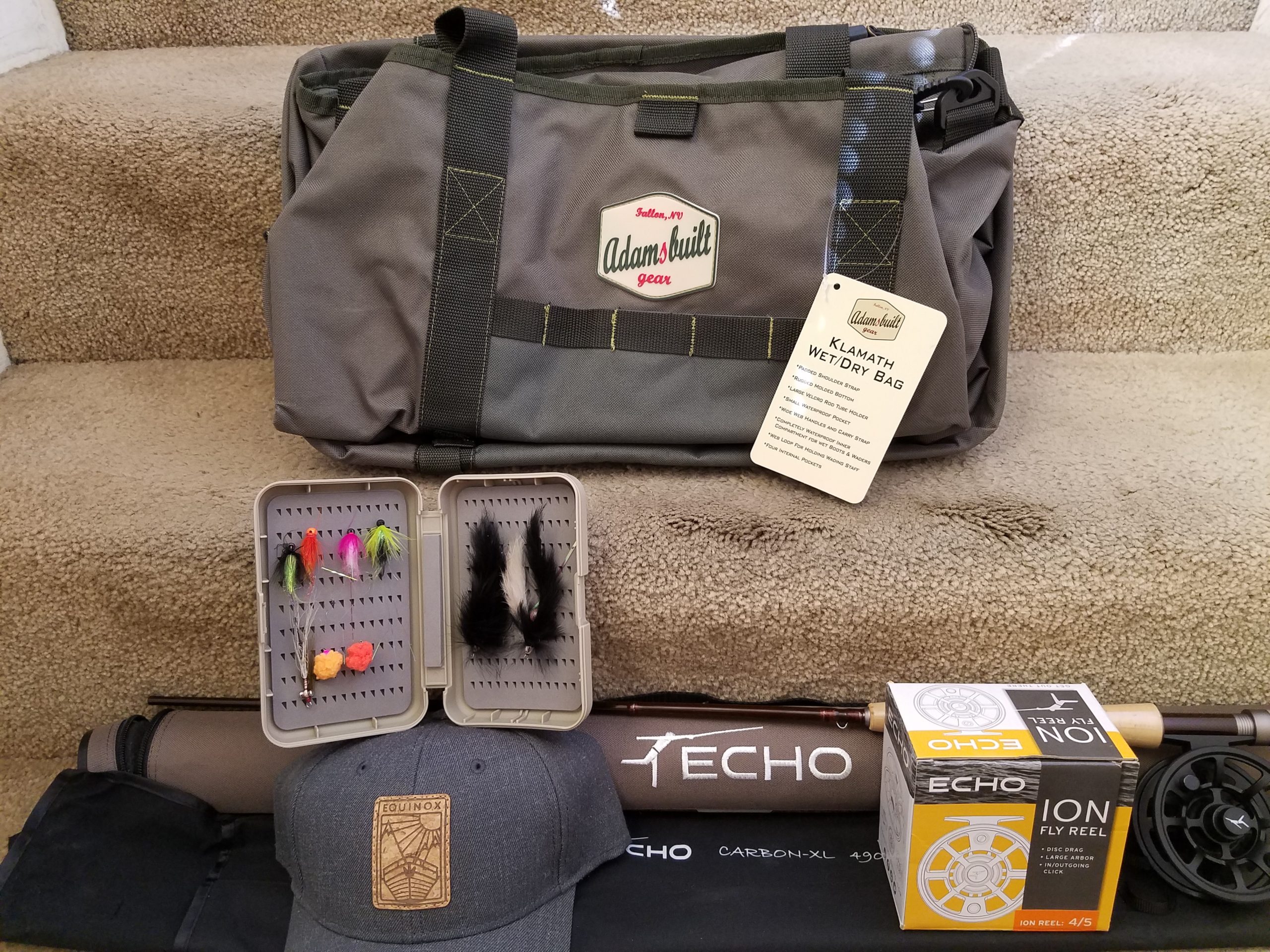 Cameo and Brooks of Equinox Alaska are not only are putting on a great Zoom presentation about Southeast Alaska, they have donated a great box of custom tied steelhead flies and a really cool Equinox hat for our monthly raffle. Two important things to remember; don't miss their presentation and make sure you buy a bunch of raffle tickets.
Another great raffle prize this month is an Echo 9 foot 4 wt rod. It is their 4 section Carbon XL model which includes a fabric soft case inside a zipper top hard storage tube. A matching Echo Ion large arbor disc drag reel is also included. This is a sweet package for our smaller waters that sometimes require a lighter touch and a bit of delicate finesse.
It is one thing to get your gear ready for an adventure, it is another thing is to have something to stow said gear in. Adamsbuilt gear puts out their Klamath wet/dry bag that has room for just about everything.  It has a rugged moulded waterproof bottom, velcro rod tube holder, waterproof interior compartment for waders and boots, five interior pockets, and a rugged padded shoulder strap. It has room for just about everything and feels right at home in the back of the float plane or your . wagon.
To buy your raffle tickets click on   https://www.santacruzflyfishing.org/raffle
Tickets are a dollar each, 20 bucks get you 25. You will be able to allocate your tickets toward each specific prize. Club membership is not required to purchase tickets, need not be present at the Zoom meeting to win.
Remember the words of that famous Fly Fisherman, Albert Einstein,  "the more tickets you buy, the more prizes you win"
Posted on February 18th, 2021