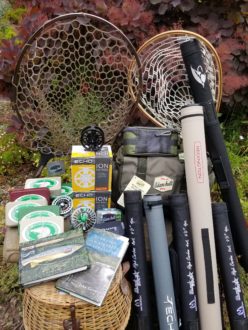 Just when we thought things would be back to normal, the Covid crud creeps back into our lives. Kind of like when you spend an inordinate time painstakingly tying up the perfect indicator drift rig with multiple flies, split shot, and tippit only to have the whole mess tangled hopelessly fifteen feet off the ground on your first cast in the only tree within a quarter of you.
Anyway, we have the good news that we will have some great door prizes at the September Zoom meeting, everybody attending will get a free ticket!
We are in the process of revamping our regular monthly raffle to make it bigger and better when we start up our in person meetings. Stay tuned.
Posted on August 23rd, 2021