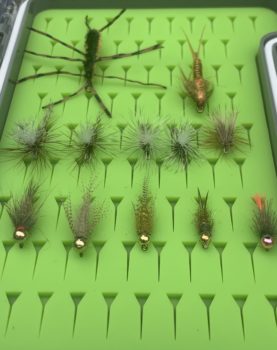 Instagram is going well and many thanks to those who have provided photos/videos. It's been fun connecting in new ways and we have helped sign up 30 new members so far this year. Many of our new members listed "social media" as the way they found us. As you know, healthy membership sign ups bodes well for the club's success so on behalf of SCFF, THANK YOU!
If you're new to the club, welcome! You can find us on Instagram at SantaCruzFlyFishing or you can view that same content on our website SantaCruzFlyFishing.org.
With another season coming to an end, I'm asking for your help by sending me some of your favorite fishing photos/videos. For our next meeting on September 1st I'm going to raffle off a waterproof fly-box with a dozen trout flies.
How to get a raffle ticket:
Each fishing photo you e-mail or text me earns you a raffle ticket
Must be sent by 3pm Sept 1st
10 photos or videos maximum
Email to metropolitantrout@gmail.com or text me at (831)-588-4759
Please include a brief description
Posted on August 26th, 2021