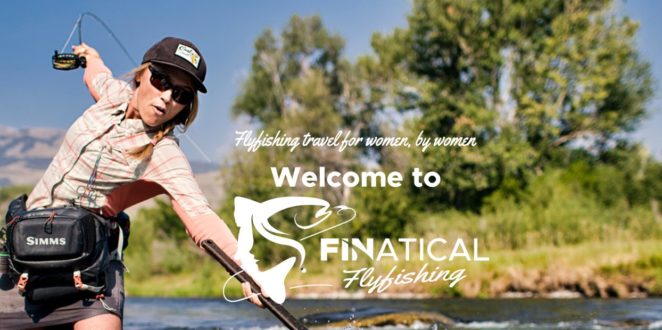 Finatical Flyfishing was created for women by women who have traveled and fished in Chile, Alaska, the Bahamas, Mexico, Cuba, the Seychelles, Belize, Christmas Island, Hawaii and throughout the continental United States. Our trips are built around knowledgeable, skilled, high quality guide operations and amazing locations; giving you the best trip for your precious days on the water
Most of us would probably agree that flyfishing adds a great deal to our lives. Travel and the communities flyfishing brings to us, strengthen our flyfishing skills and often other parts of our lives as well. Join us as we talk about the Henry's Fork,  international destinations and the trips offered by Finatical Flyfishing.
Bio
Stephanie Albano spent the bulk of her career at CARQUEST Auto Parts  She held positions in national marketing, as Director of Distribution Center Operations and as a Financial Analyst. A mentor in Denver encouraged her to start Hatched Concepts which offers consulting and small business services. She launched Finatical Flyfishing in May of 2021.
Posted on August 23rd, 2021