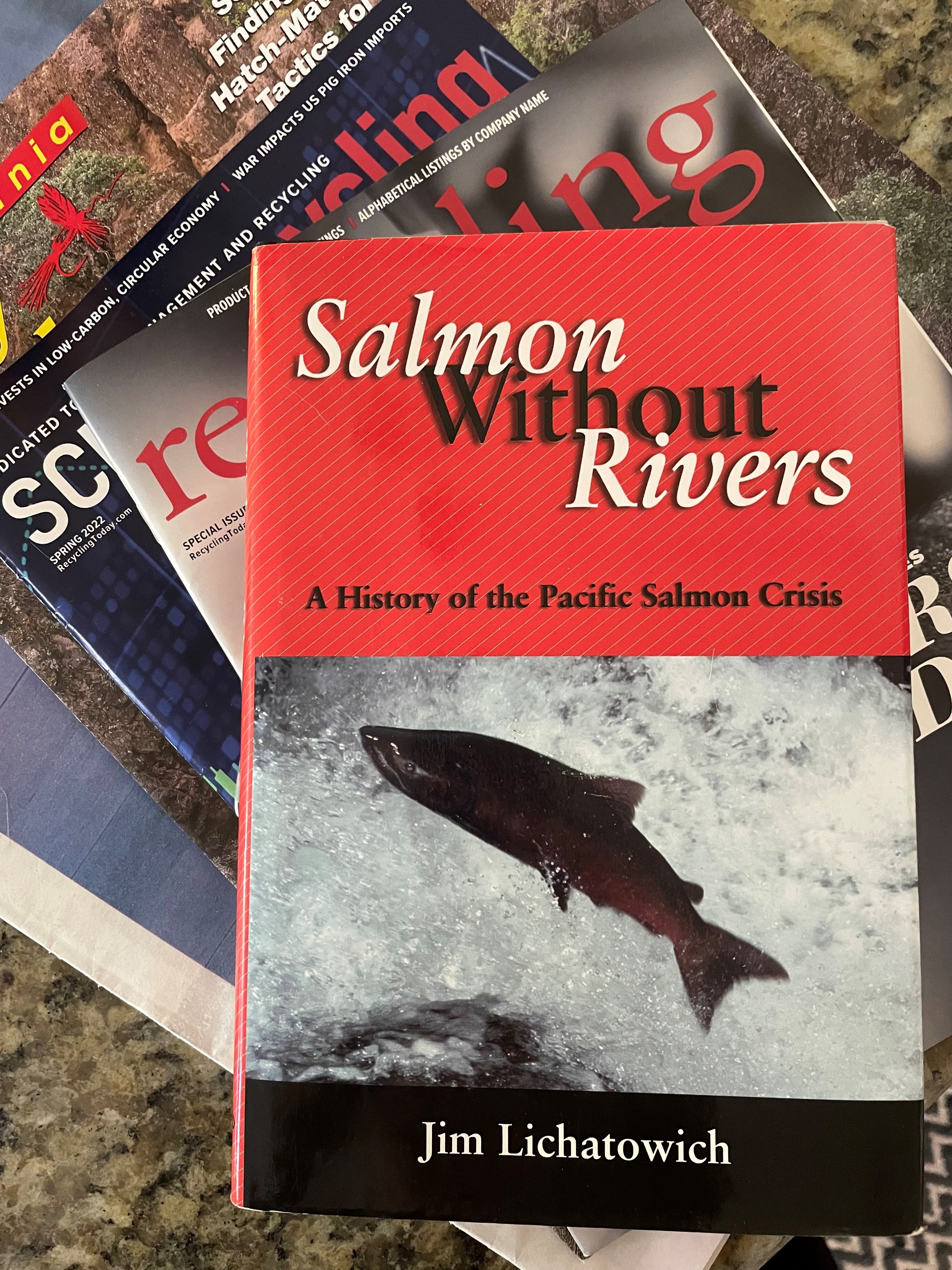 Well at this writing, Mona and I are in Florida helping Emily batten down the hatches for Hurricane Ian which is set to bring heavy rains and winds to her community near Ocala. It is practically a divine appointment, because this trip was a last-minute plan, no hurricane in the picture, just some time to get out to help our daughter with her place and visit. Getting out may be equally as interesting since we're supposed to leave right as it grazes Gainesville with heavy rain.
Planning. How many times have we planned something and then it doesn't happen, or something changes our plans – like COVID?! Well, that's what happened to our Annual Dinner / Fundraiser many of us have cherished and looked forward to for decades. That event is so much fun, most of us who plan, volunteer, and participate, know it is a full day of fun together – and the very next best thing to fishing together. All the prep beforehand, coffee and donuts in the morning – just like fishing together. Covid really put a damper on this for the last couple of years, which seems like centuries – BUT – no more. Hang on to your britches family – we are going to have the Annual Fundraiser again – on February 18th. Mark your calendars. More to follow, but plan for an event that starts early in the day, is full food, fun, the installation and acknowledgement of our members, board members and other fun stuff, AND the raffle!! This has normally been our largest fundraising event for our facility, conservation funds, events, and our scholarship fund. So stay tuned for more.
The fly-tying classes are back in full swing at the Grange, the second Wednesday of the month. If you are interested in taking some wintertime to tie up some bugs – get to the basics and other good foundational techniques and tools to use for your own fly-tying. I love tying flies on those shorter winter rainy days and evenings. If you haven't ever taken a class – great! Reach out to Elaine Cook and you're in. We all started with ugly bugs that still caught fish!
We will have another casting class at Jade Street Park last Saturday in October, so please stay tuned. We can work on single hand Spey techniques which are excellent for some of our local Steelhead waters when that time comes this fall and winter. And for those of you wanting to work on anything else – we're game – bring it!!
Fish-outs for the 2023 year are already getting on the calendar. Check it out. Make a plan ahead of time. If you want to join us at Kennedy Meadows on Sonora Pass next year and you want to stay in a cabin – even a small one – get on the list with them now. Most cabins book nearly a year in advance. It's a beautiful place to be in the summer.
I am super grateful for our board – your board, and all they have done to help you make the very best of your own fly-fishing dreams. We are continuing to develop our "hybrid-meetings" and kudos needs to go out to Scott Kitayama and Tommy Polito for continuing to improve this experience, despite some of the pitfalls. We are still working on getting speakers to physically come to the meetings, but some of them are just so good we will likely continue to have some of our speakers via zoom.
Thanks, Jeff Goyert, for making the best raffle in all the Northern California clubs. The prizes are awesome and the opportunity for every member to participate is the best thing we can offer the membership. Don't forget – those raffle dollars go directly into the clubs scholarship and conservation funding, amongst other club necessities.
I've read a couple of good books lately. Of course, they revolve around that which makes our fly-fishing enjoyable. Both books are eye openers. One more scientific; the other more passionate, deep, compelling, mysterious. Both a very good read. First one, "Salmon Without Rivers", by Jim Lichatowich. An easy-to-read scientific write about the history of salmon and steelhead and her delicate and vital habitat. Thank you, Carly Blanchard, for allowing me this good read. If you don't know what we did to the rivers, habitat and other species just barely 150 years ago – you need to read this. Another good one is "My Story as Told by Water", David James Duncan. A series of chapters around all forms of trout, steelhead, salmon, some deep passionate and activist revelations, some significant successes, and some interesting takes on Salmon from the perspective of how they were perceived long before we turned them into an industry. Thank you Jeff Goyert for this one. I highly recommend both books. Would love to hear what you guys read as I'm needing a new one. I suppose if you write to me with a suggestion, it means you read this President's message!
Thank you to everyone who has been active in the club. I love seeing all the enthusiasm, new ideas, new members. I love getting to know you even if I only see you once or twice a month. For me, the club is a respite from the storm I look forward to so often. And as we are getting back to the Grange in person, it sure is fun seeing you now more often or even the very first time.
Spread the word – the plan is it keeps getting better and better because of you. See you soon.
Tom
Posted on September 26th, 2022