Oct 12 6:15 PM : Cicada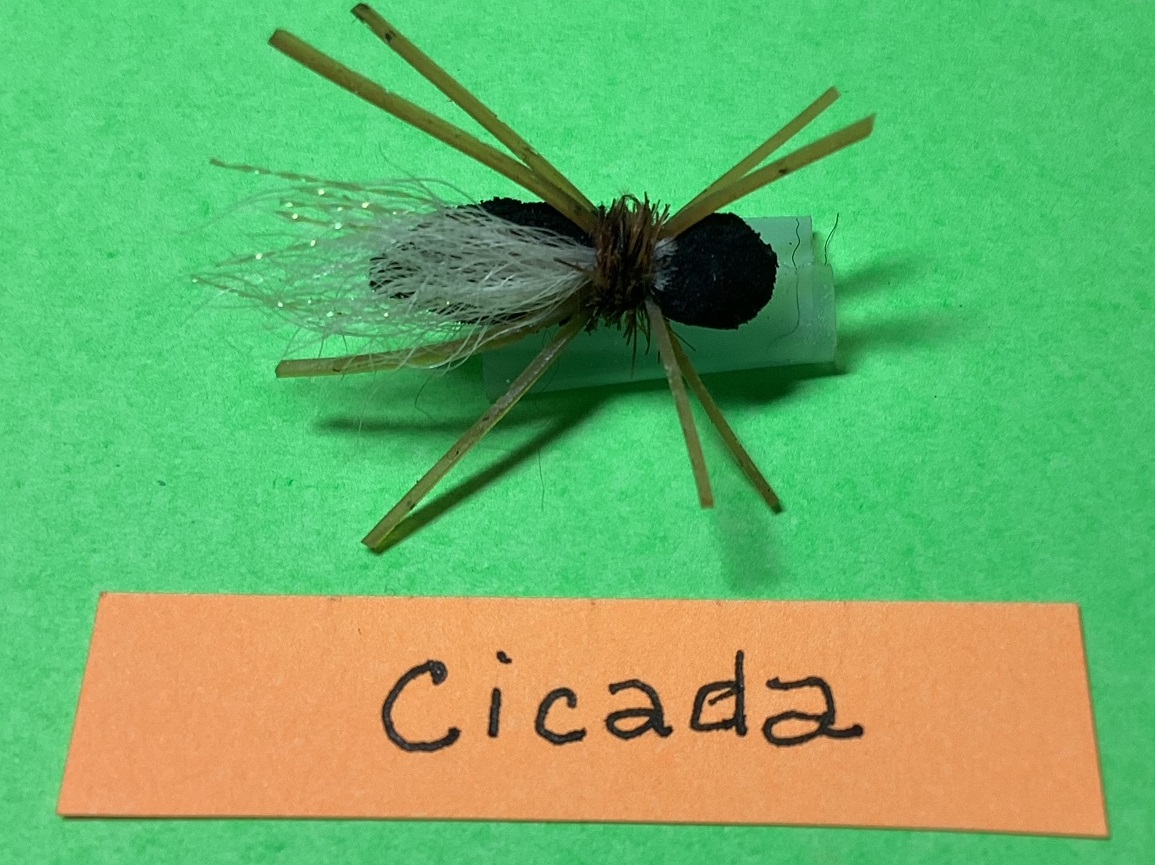 If you plan to dry fly fish for trout anywhere in the world it's a good idea to have a few of these flies in your box. A lot of club members fish the Green River in Utah and if you go there in the spring, this is a must have fly. To protect people from Covid during our class, if you are not vaccinated and boosted wear a mask. Otherwise wearing a mask is recommended for all. Please bring your vice tools and light. Also 6/0 black thread. Some tools, vices and thread will be available for beginners who are always welcome. The class is free and all other materials are provided.
---
---
Future tying classes. Dates and subject may change, please go to URL to see the current information.
Posted on September 26th, 2022